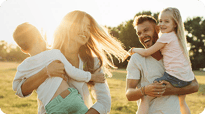 Does Medi-Share Work?
Nov 7, 2023
Reading time: 11 Minutes
Medi-Share
A Comprehensive Analysis Medi-Share is a ministry that offers an affordable and reliable alternative to health insurance to members nationwide. Since 1993, every eligible medical bill has been shared by the community – that's over $7 billion in medical costs! Members get peace of mind knowing that their needs will be cared for by a caring Christian community.