We understand that many of you may still be on the fence about your healthcare choices. "Do I find a plan in the marketplace, or is there a more affordable alternative?" "Is a health care sharing ministry right for me?" "What is Medi-Share?"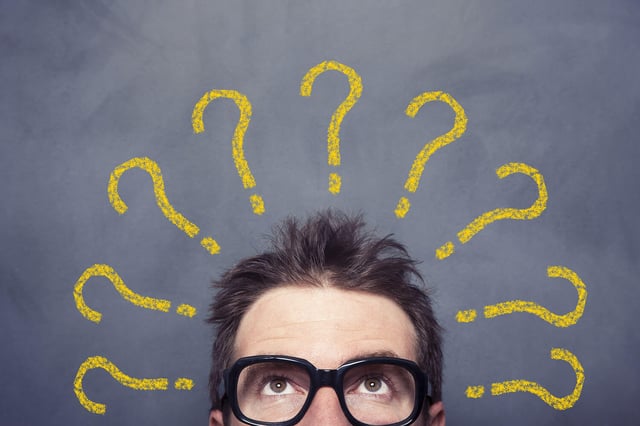 You may still have lots of questions you need answered. We hope this article will help answer those or at least start you in the right direction. So, here are some of our most popular FAQs about Medi-Share.
Q: Why should I consider Medi-Share?
A: Members choose Medi-Share for many reasons:
Good Stewardship – Most Medi-Share members are able to significantly cut their annual medical expenses, leaving them with more income to support their families and the Lord's work.

Not Subsidizing Unbiblical Lifestyles – Medi-Share members and their dollars do not pay for abortions, drug addictions, or any other unbiblical lifestyles.

Sharing with Brothers and Sisters in Christ – Knowing that a Christian will receive your monthly sharing gift is very gratifying. Medi-Share members know that they are truly making a difference in the life of a brother or sister in Christ. Those being shared with are greatly encouraged in their time of need by prayer and the cards and letters that are often sent.
Q: Is Medi-Share Christian insurance?
A: No. Medi-Share is not insurance. Medi-Share is a healthcare sharing ministry where Christians share their financial resources to pay each other's medical expenses. Resources are shared directly between members. There is no pooling of funds as practiced by insurance groups.
Q: Is maternity shared?
A: Maternity can be eligible for sharing; however, the Guidelines are used to determine eligibility after the Annual Household Portion (AHP) has been met. Refer to Section VII of our guidelines for specifics.
Q: What is the deductible?
A: Members do not have deductibles. Instead, our members have an Annual Household Portion (AHP). Members choose an AHP ranging from $1,000-$10,500. The AHP is the annual amount a household is responsible for before medical bills will be approved for sharing. The AHP only applies to Eligible Medical Bills. After the AHP has been met, ALL eligible medical bills will be submitted for sharing for the entire household.
Q: What is the monthly premium?
A: Members do not have a monthly premium. Our members contribute a monthly "share amount" based on age and how many in the household are applying. Members deposit their monthly share into their individual sharing account which is then sent to a fellow member's account for their medical bills.
Q: How does the sharing process work?
A: Members do not file claims, nor does the ministry handle claims because we are not an insurance company. Your eligible medical bills are paid with funds received directly from another member. Members present their member ID card to their service provider. The bill is then sent to us where we negotiate for discounts available through the Preferred Provider Organization. Here, we review the services provided to determine if the bill is eligible for sharing. After the AHP has been met and if the bill is eligible, it is approved for sharing by the other members. For more details on what is eligible and how the AHP works, please review the Guidelines.
Q: Why aren't well-visits, routine care, or preventative care shared?
A: The primary purpose of Medi-Share is to help share members' burdens. Burdens are those unexpected medical bills you are unable to plan for (ie. broken bones, cancer, etc). Low monthly share amounts enable you to save and budget for your family's routine care, which can be planned. There are exceptions for eligible annual physicals for those on qualifying program levels, as well as well-child care up until the age of six, See Section VII. E.
Q: How do I meet my AHP?
A: You will present your card every time you visit a medical provider. Your provider will submit your medical bills to CCM. They are processed and discounted, and then your provider will bill you for the portion you owe. Once the amount you pay out of pocket meets your chosen AHP level, your Eligible Medical Bills will be submitted for sharing.
Q: What is the Health Incentive?
A: A household may qualify for a discount off their monthly share amount with the health incentive. Both adult members must meet required health criteria. To qualify, Members must verify their blood pressure, BMI, and weight/waist measurement within 90 days of each other. For more information, click here.
Q: What do I do when I need to go to the doctor?
A: Members are encouraged to search for a provider within our PHCS network. Once at the doctor, members are responsible for paying a provider fee. A provider fee is similar to what insurance would call a co-pay. The fee is $35 for doctors and hospitalizations, and $200 for emergency room care. The bill is then sent to Medi-Share for processing and discounting and if the medical bill is eligible for sharing, CCM determines whether the annual household portion has been met. If so, the bill is approved for sharing. If not, the balance (what you owe the provider) is applied to your AHP.
Q: Is there anything else I pay to the doctor or hospital when I visit?
A: No. Even if you know you have not met your AHP, you should have the providers submit the bills to CCM for discounting, to determine if they are eligible and whether they should be applied to your AHP. Your provider will then bill you for the balance (which is the discounted amount minus the provider fee).
Q: Are prescriptions shared?
A: Prescription drugs related to the treatment of an eligible medical condition must be paid out of pocket and then submitted on a reimbursement form. Prescriptions can be eligible for up to six (6) months of treatment for each medical-specific condition over the member's lifetime. Eligible prescription expenses are applied toward your AHP once they are sent in. If your AHP has been met, those expenses will then be shareable.
We hope this list of FAQs has helped answer some of the most important questions you have. We encourage you to read more of our blog posts that serve to answer additional questions and concerns.
There's never been a better time to join Medi-Share than now! Give your family that peace of mind today.