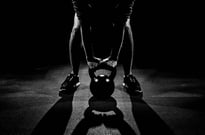 Strength training: Where do I start?
Jun 23, 2023
Reading time: 4 Minutes
Jesse Wirges
Imagine this…there you are, motivated and ready to go. Excited to start a new workout routine and add more structured strength training into your weekly schedule. Eager to get stronger and faster, rev up your metabolism through an increase of lean muscle mass and bodily adaptation, and improve your overall health and longevity.