There are many different ways to travel, and just as many levels to a travel budget. Some people prefer backpacking and staying in hostels, while others fly first class and stay in 5-star hotels. No matter what type of travel you prefer, anyone who travels likes to save money. After all, any money you save while traveling is money you can use for other things (like more traveling!)
Let's take a look at 5 different ways you can save money and travel on a budget.
Saving on getting to your destination
One of the biggest areas of spending in many people's vacations and travel is the cost of airfare to get to your destination. One big way you can save money on a trip is by choosing a destination you can drive to. How much this can save you depends a lot on the number of people you're traveling with. The more people in your family, the more the economies of scale tip towards driving. If you have five people in your family, you would have to buy five plane tickets, while you would likely all fit in one car.
If you do plan to fly to your destination, one way to save money is to be flexible, both with your dates of travel and your ultimate destination. If you have to be in a specific place at a specific time (like to meet up with extended family or friends), then be prepared to have to pay more. If you just want to go to a beach in the summer, you can take advantage of flexibility in both dates and location. This can help you cash in on sales and other deals.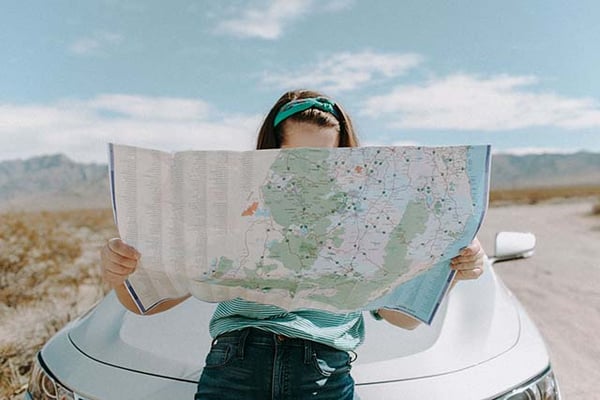 Saving on lodging
The second biggest expense in most people's travel is the cost of lodging. This would be things like hotels or vacation rentals. And while you can certainly save on lodging by having a staycation in your own home or staying with family, we'll focus here on how to save money while paying for lodging.
The effects of COVID-19 have depressed the overall lodging market, and that has helped to drive prices down. Another factor of COVID-19 has been increasing refundability in many hotel or vacation rental policies. Vacation rentals such as Airbnb have also become more popular, as people look to social distance.
How credit card rewards can help
Another way to help with both airfare and lodging is by making the most of your credit card rewards. Airline miles and hotel points can be a great way to defray some of your travel expenses. Some miles and points can be used specifically with one airline or hotel brand, while other types of miles and points are more like cash and can be used for a wide variety of travel expenses.
Many credit cards offer an initial signup bonus anywhere from 50,000 to 100,000 points or more for opening a new card and meeting an initial spending threshold. You'll get the most miles and points from signing up for new credit cards, but you can also earn from your everyday spending. Even signing up for one or two new credit cards and putting the spending you're already doing on these new cards can get you enough miles and points to make a huge financial impact on your vacation budget. Just be sure to pay these off each month to avoid costly interest fees.
Saving on food while traveling
Another big portion of travel expenses comes with eating. It is possible to eat healthy while traveling away from home, but it takes a bit of planning. However, food costs can add up fast when eating out in restaurants for all your meals.
And while spending your entire vacation cooking three meals a day might not sound like your ideal vacation, it's a matter of deciding what's important to you. Strike a balance between how important saving money is and how much joy you get from home-cooked food versus eating out.
Staying in a vacation rental or a hotel with a kitchen is a great way to save on expenses. So even if your lodging costs may be more expensive if you pick an option with a kitchen, you make up for it by saving on your food costs.
Saving on other expenses
Living within your means applies even on vacation, and it's important to set a budget while you're traveling. Having a vacation budget doesn't mean you can't have fun. Think of a budget as a tool to make sure you don't spend money on the things that are not important to you, so you have the money for the things that are important to you.
No matter where you are, there will be a wide range of entertainment and food options spanning a wide range of costs. If you only stay in the "tourist" part of town, you are likely going to pay a premium for both food and entertainment. If you have a car or the ability to get out of the tourist areas, you'll likely save big. Sometimes even moving only a block or two can make a big difference.
Conclusion
Whether the New Year sees you traveling more or less than the past, there are ways to do so without breaking the bank. Being flexible, getting creative, and setting a budget are all great ways to start in planning your next family or solo vacation.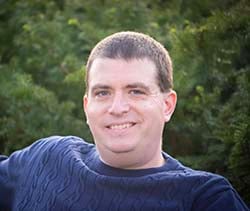 Dan Miller is a freelance writer and founder of PointsWithACrew.com, a site that helps families to travel for free / cheap. His home base is in Cincinnati, but he tries to travel the world as much as possible with his wife and 6 kids.