Ahhh, summertime. A time when many Americans pack up the family car or head to the skies for a getaway with the kids, or even a solo time of rest and relaxation.
Traveling is full of possibilities. It's a chance to meet new people, see new places, try new foods and experience different cultures. Getting away is exciting, but also a challenge for those of us who want to make healthy lifestyle choices.
When you're in the airport after a delayed flight surrounded by screaming children, nothing sounds better than Starbucks and a freshly baked Cinnabon®. Although it may be a challenge, learning to roll with the punches and make the best choice available teaches us how to be savvy when it comes to living a healthy lifestyle while traveling.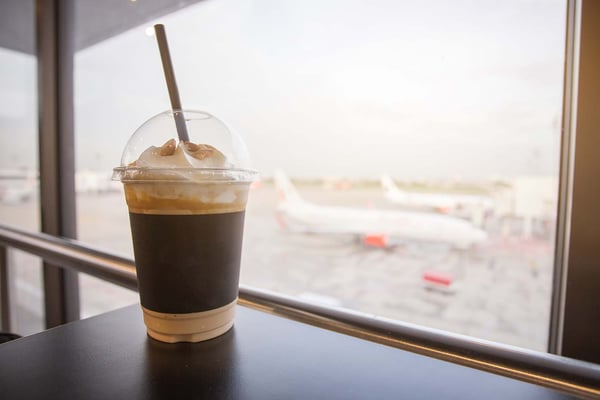 Of course, not every choice is going to be an easy one and sometimes we will stumble (like when you order a salad and it comes with fried chicken on top). However, it's not about perfection, it's about continuing to adjust and make changes instead of simply giving up.
Through Medi-Share's Health and Wellness team's experiences traveling for work, we have gained valuable insight into maintaining a healthy lifestyle while traveling, both with meal choices as well as staying active. Our best attempt can allow us to maintain our health if not improve it while also enjoying our travels.
Lessons Learned Traveling with the Health and Wellness Team
This spring, Christian Care Ministry held its first annual employee health fair. Members of the Health and Wellness team traveled to the offices located in Florida and Colorado to host the events. While traveling, the team became keenly aware of some of the challenges to making healthy choices but also learned how to make them a priority.
After returning from the health fair, members of the team collaborated and came up with some key strategies to overcome certain barriers.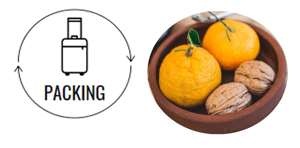 An important part of eating healthy while traveling is remembering to pack healthy food.
Traveling tends to make people hungry and, unfortunately, healthy snacks are not always easy to find at most stops. Registered dietitian, Laura Bollinger, recommends packing healthy snacks such as carrots, clementines, or raw nuts since healthy alternatives are often limited.
Call your hotel to request amenities such as a refrigerator and microwave. These two items can vastly increase the variety of foods that can be packed.
Staying active while traveling is another key component to maintaining a healthy lifestyle. By planning ahead with ways you can exercise on your trip, you can pack accordingly in order to be prepared.
Athletic trainer, Katie Kolb, has experience traveling with college athletic teams. She knew she needed to pack some essentials to stick to her exercise goals. She included shoes and clothes she could comfortably walk or run in, as well as resistance bands. She also packed a swimsuit with plans to swim laps in the hotel pool before work.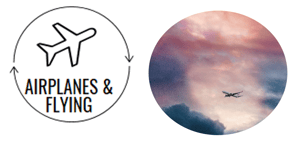 There are many ways to maintain a healthy lifestyle while traveling by plane. Although TSA has certain restrictions, smaller snacks such as nuts or dried fruit are allowed in carry-on luggage, while other food can be packed in checked bags.
Checking a bag greatly reduces the restrictions on the foods and beverages you can take with you. Anything from your favorite beverage to your favorite salad can be packed. Just be sure it is sealed well and include ice blocks if needed.
Bringing a refillable water bottle on your trip is also a must. Once through the security checkpoint, the team filled up our water bottles instead of buying overpriced water or soda, giving themselves a healthier option.
Even at airports with limited food options, the team members were able to find relatively healthy options to eat including vegetables and hummus, vegetarian burrito bowls, Mediterranean wraps, and a green smoothie made from real fruits and vegetables. Later on, while waiting for respective flights to depart, the team walked laps instead of simply sitting at the gate.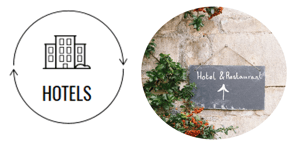 After arriving at your destination, it is tempting to give in to unhealthier meal choices. However, nutritious options are often available. The key is to focus on how these foods will benefit and affect your body.
The hotels chosen at both locations offered the usual options at breakfast, allowing the coaches to choose fresh fruit and oatmeal. One of the hotels provided even more variety, including vegetarian omelets and wraps.
Both hotels also offered small fitness facilities and indoor pools, but with the beach and mountains so close at the different locations, they opted for outdoor exercise most days. This allowed them to burn some of the extra calories consumed at the less-than-optimal meals and use their bodies the way God designed them. As an added bonus they were able to check out the local tourist attraction at the same time!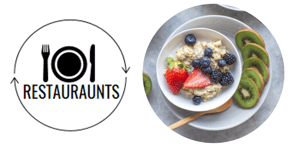 One of the best parts of traveling is getting to experience different kinds of food and restaurants. Members of our team used traveling for the health fair as an opportunity to branch out, especially as it related to healthier options.
Eating well does not have to become a chore, especially when you view it as a chance to seek out the best restaurants on your trip.
When lunch was brought to the office, the team found local cafes and restaurants to deliver salads. For dinner, the team asked locals for recommendations that offered healthy choices such as satisfying salads, vegetarian sandwiches and pizzas, grain bowls, and different varieties of soup. When the meals were too large to eat all at once, they took leftovers back to the hotel for a meal the following day.
Even when they ended up at a restaurant with no real healthy options, they did their best by ordering sides to create a meal or sharing items. Some restaurant menus might require a bit of creativity to find something on the healthier side, but it's usually possible.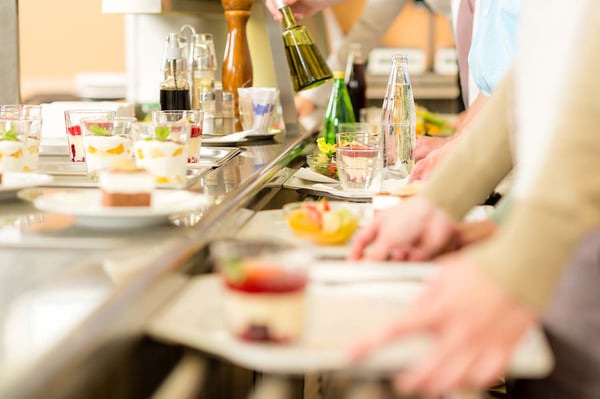 Consider, for example, fast food restaurants. They are notorious for being unhealthy, but if you look closely you can find better options such as a salad. You may be thinking you have looked at the salads and they are very high in calories. This is sometimes true, but if we alter them by holding the croutons, cheese, and/or dressing, the health factor increases significantly!
Other fast food options could be a baked potato, fruit or vegetable slices, lettuce wrap, or vegetable soup. Mix and match to create a satisfying meal.
As for the Health and Wellness team, no one stressed about one meal being less than ideal; everyone simply did the best they could and enjoyed every bite.
Conclusion
Living a healthy lifestyle while traveling may seem like a daunting task. However, as the Health and Wellness team learned on their travels, making choices that support our bodies while away from home can be a fun challenge! Without expecting perfection, we can enjoy what the local area has to share and return home guilt free.
What are your best tips for maintaining healthy living while traveling? Here are ours in a nut shell: