Last updated October 8, 2021.
Health Care Sharing Ministries (HCSMs) - an alternative to the current health care system
Despite their growing popularity and longevity, in some cases, many people still aren't familiar with health care sharing ministries (HCSMs). With the landscape of healthcare being what it is these days, it's a wonder why more people aren't talking about alternatives.
Today, more than 1.5 million Americans across all 50 states have found an alternative as members of a health care sharing ministry. These organizations saw an explosion of growth after the Patient Protection and Affordable Care Act went into effect.
So what is a health care sharing ministry, and how does it work? In this article, we'll discuss:
What is a health care sharing ministry
Health sharing vs health insurance
Health sharing programs and their advantages
Unique health sharing options
How to decide if a health care sharing ministry is right for you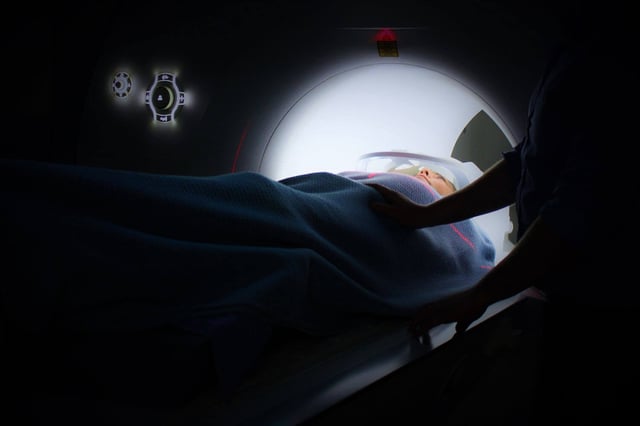 Photo by Ken Treloar on Unsplash
What is a health care sharing ministry?
Based on the New Testament example of caring for each other, an HCSM is, by and large, a group of like-minded people with similar religious beliefs who come together to share each other's medical burdens. The vast majority of the 108 known and active health care sharing organizations are founded on religious principles.
Since these organizations are not-for-profit and do not share in the cost of certain medical procedures that go against their beliefs, among other various factors, monthly and annual costs are generally much lower than insurance plans.
If the low costs and sense of community aren't enough to entice someone, some of these HCSMs have added perks to membership such as dental and vision discounts, disability sharing, and free telehealth – offering members the ability to speak to a board-certified physician via phone or video chat at no extra cost.
Health sharing vs. health insurance
A health care sharing program is not insurance. There is no pooling of funds, they keep risk low, and there are no guarantees. While not typical, members have a growing confidence in the cost-sharing model as the age of the sharing economy continues to blossom.
With crowdfunding on the rise, it's not a far stretch to think that Americans are more willing today than ever to share in each other's unexpected medical costs.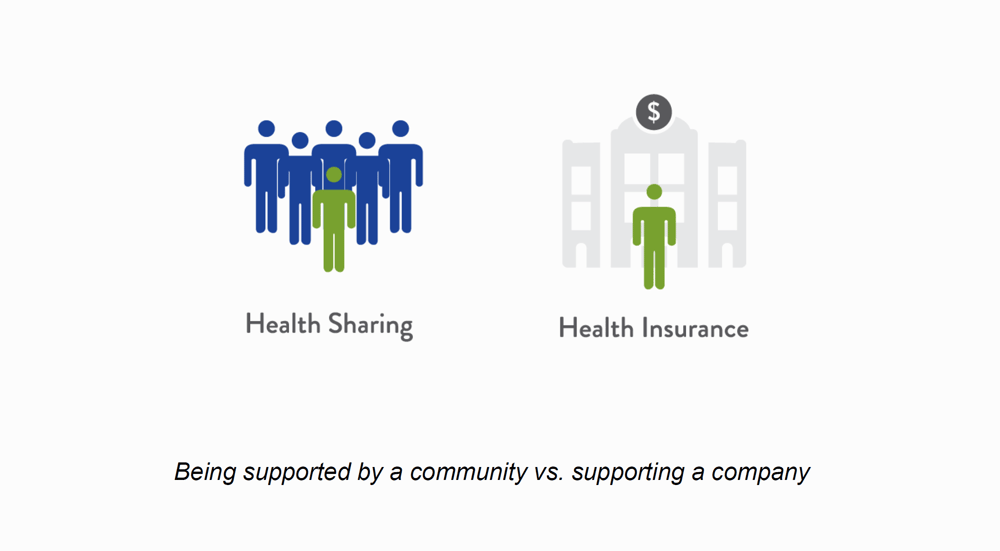 How HCSMs and insurance are similar
Both health insurance and health sharing programs have a monthly cost associated with them. For health insurance, this is called a premium. The wording changes between health care sharing ministries, but at Medi-Share we call this the Monthly Share.
In most health insurance plans, you have a deductible you must hit before you are eligible to get the benefits of your plan. HCSMs have a similar requirement. Medi-Share refers to it as an Annual Household Portion (AHP) with options starting at $3,000 per household.
How HCSMs and insurance are different
Health insurance companies are, by their nature, for-profit entities. They are owned and operated by private individuals or boards, incentivized to increase revenue, and not necessarily known for their transparency. Insurance companies are also beholden to government regulations and restrictions that dictate how they operate.
Most health sharing organizations, as we mentioned, are non-profit organizations. They are incentivized to help their membership above all else. At Medi-Share, for example, all guidelines are voted on and approved by our members. Every member gets an equal voice in shaping the future of Medi-Share, which gives them a sense of ownership you simply don't get with health insurance companies that are purely transactional.
It shouldn't be a surprise, then, that most health sharing ministries have a significantly lower monthly cost than the average health insurance premium. While we can't speak for other HCSMs, Medi-Share members often save 50% or more on their monthly health costs.
Health sharing explained
Generally speaking, members of these ministries pay a monthly "share" that goes to satisfy another member's medical expenses. If you have a need (and your annual commitment has been met), funds are administered either through automated account transfers or through direct member-to-member sharing until the eligible expenses have been paid.
So what constitutes an "eligible expense?" Well, that depends on which HCSM you are a part of; however, for the most part, each organization has a clear set of guidelines that outlines which bills are shareable. Members are highly encouraged to review the guidelines in detail during the application process.
The advantages
Another big advantage health sharing ministries have is that you can sign up for them at any time. Unlike health insurance, which you can only get during open enrollment or a major life event, you are free to enroll in a health sharing program any time of the year.
As mentioned previously, having a low-cost alternative is a major driving force behind the growing number of Americans opting into health care sharing ministries. And while that's an incredibly attractive perk to joining, many will attest that it's the sense of community that keeps them there.
Members of these ministries are able to encourage one another through personal notes and prayer, fostering a sense of true community and family. In other words, they take to heart the message of Acts and Galatians in which Christians bore each other's burdens.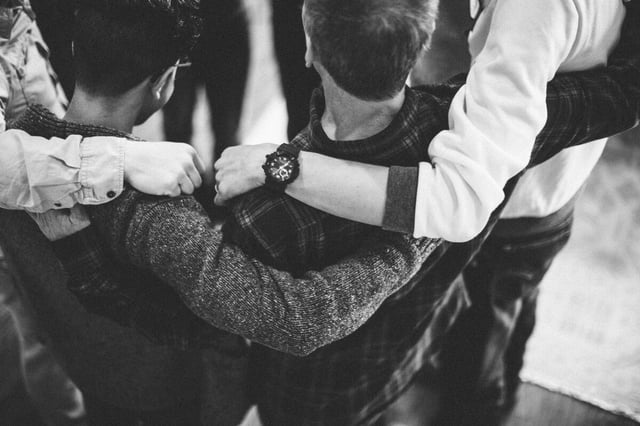 "It was humbling to read name after name of the people who shared their money with my high medical costs. Just humbling. It brought happy tears to my eyes. How wonderful, people helping people." -Sarah M.

"[After my needs were met] some members even took the time to send a card directly to my home with thoughts of prayers and support. It was very humbling to open these cards and to realize that folks took the time to pray for me and to send a card my way with notes of encouragement. I am very grateful to all the members who helped me." -Ronald A.
Do health care sharing ministries really work?
It's understandable to be hesitant about health sharing if you've never heard of it or don't personally know anyone who uses it. However, it's more popular than you may realize. As of today, more than 1.5 million Americans participate in a health care sharing ministry. And that number is only expected to grow.
While we can't speak for other organizations, at Medi-Share our members share more than $40 million in medical expenses every single month. Health sharing is a proven method of having peace of mind when it comes to health care costs while also escaping the expensive, confusing world of health insurance.
If you're interested in hearing more, we've got some incredible stories from our members over on our Reviews page.
Is a health care sharing ministry right for you?
Your family's health care is nothing to take lightly, and there are many things that factor into a decision of this magnitude.
For some, the first step may be to sit down and crunch the numbers. Figure out what you've spent in medical costs over the last year (in monthly expenses, provider fees, prescriptions, etc.). Then you may want to do a cost analysis of the various HCSMs out there.

For those with affordable employer-based plans, you may have to consider other factors besides cost. There are those who will make the switch simply to align themselves with others who share their same religious beliefs. Again, each individual will have to look at the numbers and decide what's right for their family.
Health sharing programs for the self-employed
Health care sharing organizations are very popular with the self-employed. Without the option of an employer-based plan, these individuals are left to shop for themselves and their families.
Managing your own business, you pay attention to every health care penny spent as it affects not just your family's budget, but also your business' bottom line. HCSMs can be an excellent alternative for savings-savvy self-employed folks.
As can be expected, because of the faith component of most health care sharing ministries, a growing number of churches and Christian organizations are looking at health care sharing as an option for their employees.
When can you join?
As we mentioned before, you can join no matter what time of year it is! The good news is that there is no enrollment period with health care sharing organizations.
Whether you're considering an HCSM for the cost savings, community prayer support, alignment of beliefs, or because you're self-employed or a Christian organization, you're likely to find health care sharing an intriguing option.