By Megan Moore, RDN, LD, CDE
With the announcement of a global pandemic, I suddenly found myself in a very challenging situation… my normal reliable schedule has been disrupted; my calm, quiet work zone has been invaded by children. My refrigerator is way too accessible. My kids eat approximately 53 snacks per day. The pressure to homeschool is starting to weigh on me.
Every time I turn on the news my anxiety level rises. Furthermore, since I can't leave my house, I have more time to bake sweet-smelling goodies! Oh, and did I mention my stress-buster (aka gym) is closed? Well, as you might guess all of these factors added together are a recipe for unwanted weight gain. Anyone else afraid of gaining the "Corona 15?"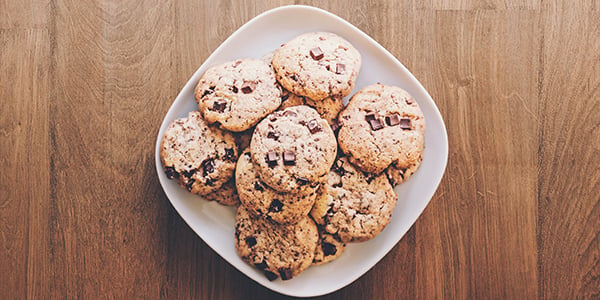 With nearly everyone trying to navigate their new "work from home" schedule these days, the fact is a less structured environment, easy access to the pantry, and the stress of the current situation may cause us to move less and eat more.
Now that I've had my self-pity party and identified the problem, let's get through this unpredictable period of time together without adding inches to our waistlines!
First, let's recognize there are two main types of hunger: physical hunger and emotional hunger. Both are absolutely real and legitimate feelings. When we feel physically hungry our stomachs may growl or feel empty; we may start to feel weak, light-headed, shaky or irritable.
On the other hand, when we feel emotionally hungry we may feel the need to eat solely in response to stress, anxiety, boredom, anger, or just to feel pleasure (let's face it, sometimes we eat for fun and that's totally ok occasionally).
Now, when I look back to my current situation, I can see two major problems with my homebound situation: 1) lack of structure, and 2) a lot of strong emotions. Both of these issues are likely to result in poor eating habits. So let's tackle them one at a time.
Create a Schedule
Having more structure to my day will help me gain some control over my eating habits as I properly address my physical hunger needs. As the saying goes, "Fail to plan and you plan to fail."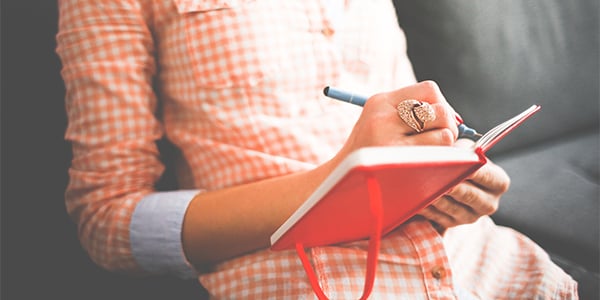 If I can plan to get up at the same time every morning, and schedule a specific time for my breakfast, lunch, snack(s), and dinner, then I can establish a healthy meal routine, and therefore cut out all the random, mindless snacks. For example:
6:00—get up / Bible reading, quiet time
7:00—breakfast with family
8:00—start work; kids do schoolwork
11:00—lunch break / walk outside
12:00—back to work
3:00—snack break; stretching or short workout (involve the kids)
3:30—back to work
5:00—workout
5:45—prep dinner
6:30—dinner with family
8:00—kitchen's closed (maybe I should buy a big neon sign?)
The reason writing out a schedule tends to help is that it gives me something to look forward to throughout the day, and it prevents me from either going way too long between meals and then over-eating later in the evening, or grazing all day on "snack" foods—neither of which is good. Having a plan is key for maintaining good energy and satisfying my physical hunger needs.
Once I have a good schedule set up I can even add more detail to it such as what I will eat at each meal and snack. I can begin to plan balanced, nutritious meals. Then I'm really on the road to success!
Counter Emotional Eating by Focusing on the Lord
Now on to the second common concern—emotional eating. If you find yourself eating aimlessly due to anxiety, stress, worry, anger, or sheer boredom lately, I have some good news to share. God is in control. Even now in the midst of a global pandemic—God is in control. Therefore, I do not have to worry.
There is an acronym Max Lucado developed that I like to use for the word calm, C-A-L-M. It is based on the scripture Philippians 4:4-8, "Rejoice in the Lord always. I will say it again: Rejoice!5 Let your gentleness be evident to all. The Lord is near.6 Do not be anxious about anything, but in every situation, by prayer and petition, with thanksgiving, present your requests to God.7 And the peace of God, which transcends all understanding, will guard your hearts and your minds in Christ Jesus.
Finally, brothers and sisters, whatever is true, whatever is noble, whatever is right, whatever is pure, whatever is lovely, whatever is admirable—if anything is excellent or praiseworthy—think about such things."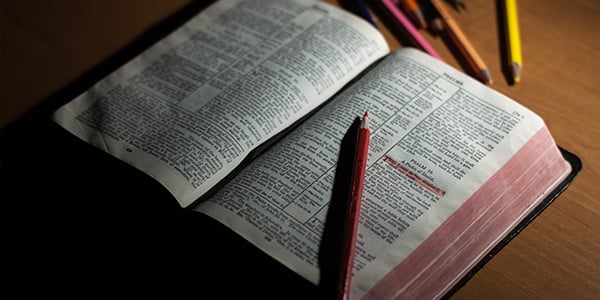 C – Celebrate God's goodness. "Rejoice in the Lord always!" This turns my focus off my troubles and back to God. You will be amazed at how this attitude shift diffuses your anxiety.
A – Ask God for help. Verse 6 says, "present your requests to God." When you feel overwhelmed and stressed out, instead of reaching for the chips, pray!
L – Leave your concerns with Him. When we release our burdens to God, then He will give us peace and guard our hearts and minds in Christ Jesus. Oh, how I need this right now!
M – Meditate on good things. Verse 8 says whatever is true, noble, right, pure, lovely, admirable, excellent or praiseworthy—think on such things. I can stop emotional eating at its very roots if I can stop my anxious thoughts and meditate on what is true and lovely.
So, what have I learned in the past month as I've transitioned to this home-bound lifestyle? I've seen God moving in our world as He removes all our external distractions and proves that we are not in control—He is. I'm celebrating God's goodness as He is allowing me to spend precious time with my kids and spouse. I'm learning to ask God for help when I start to feel the pressure build.
Finally, I'm choosing to focus on the truth of God's word, the fun memories we are making as a family, the ways in which God is using this trial to bring people to faith in Jesus, and the things which are truly important in this fleeting world. Praise God for giving me a peace that transcends all understanding!