A hot, steamy meal in the winter is certainly welcome, but when summer rolls around the last thing anyone wants to do is stand over a hot stove or heat up the entire house with the oven. If you've been outside working in the yard or even playing in the hot sun or humidity – well, oven isn't even in your vocabulary at that point.
Anyone else feel this way? Bring on the cold, please!
We asked our Health Coaches to share their favorite "no oven" summer meals. The ultimate kicker is that these meals are also super healthy, too. Win, win! With so many choices, the only question is: Which one will you try first?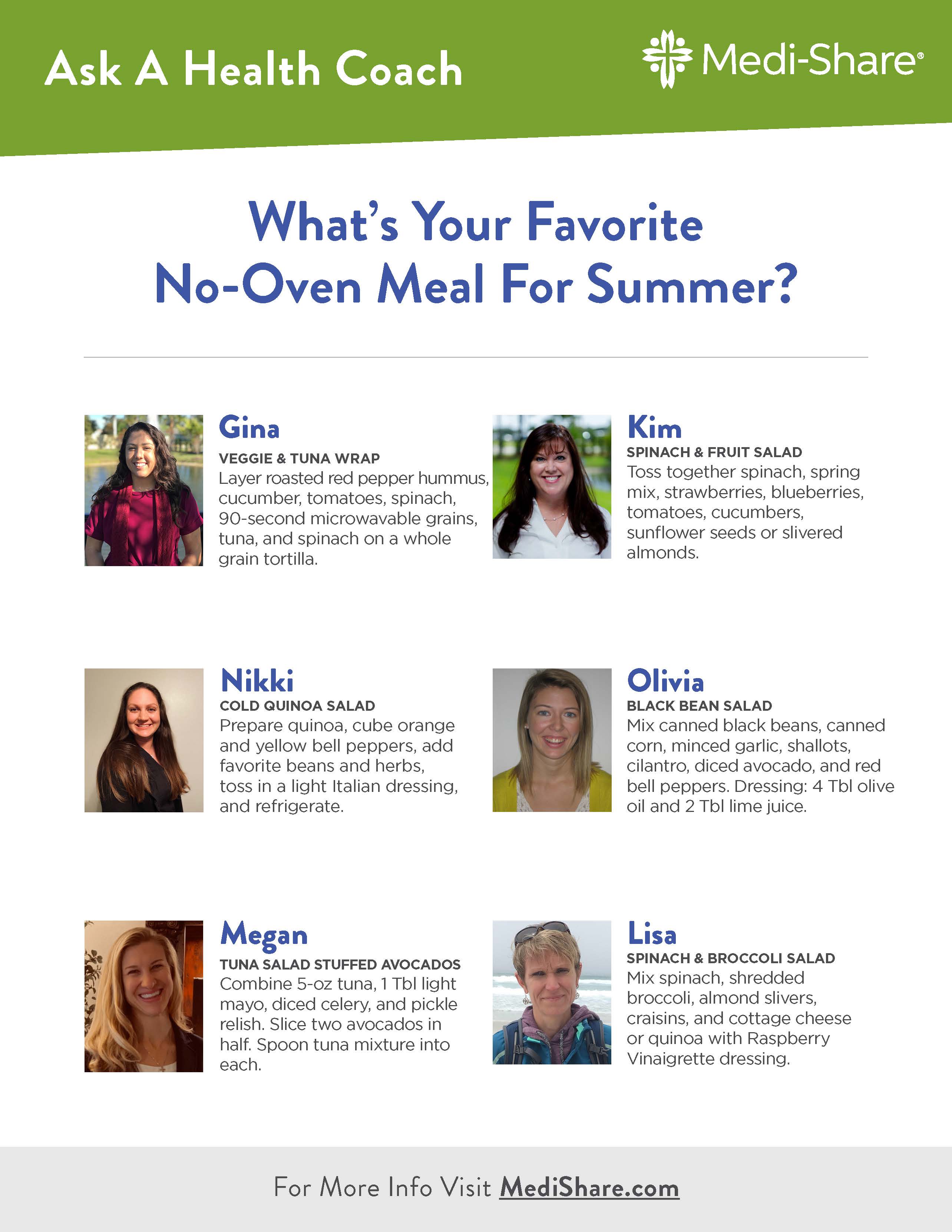 Download the flyer here!