Is it possible to exercise and take care of your body through movement without spending a small fortune? The answer is yes! With a little creativity and brainstorming, you can ensure your health and overall physical activity remains a priority even in the midst of a tight budget.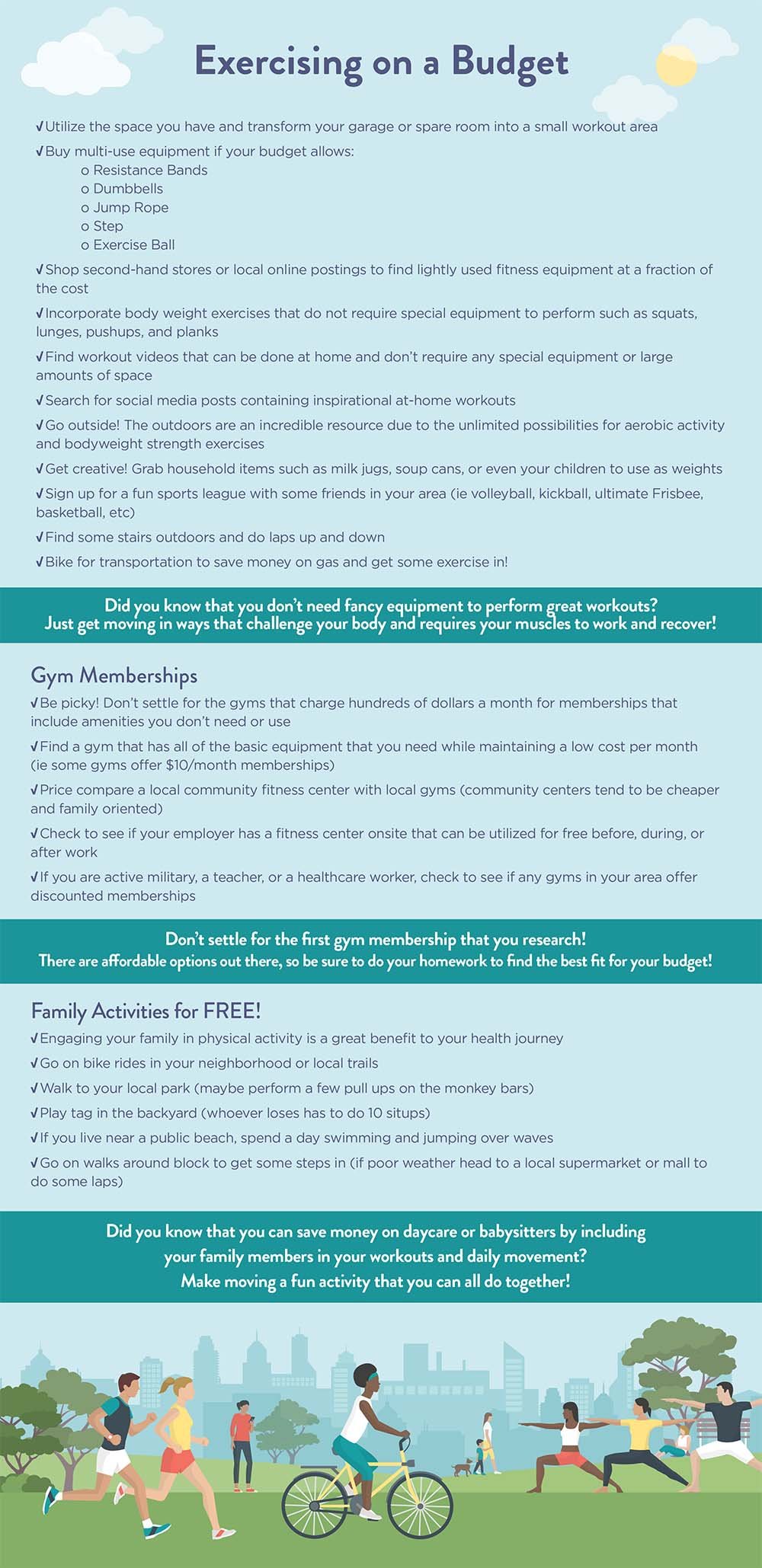 Click here to download the PDF of this infographic!
So there are many options that you can choose from to ensure you both adhere to your budget and improve your overall health! Choose 1 or 2 ideas from this list to try out and see what might work best for you and your family. You just might discover a new way to be active that you truly enjoy that doesn't break the bank.