"All my words fall short" is a lyric from one of my favorite worship songs of late. Brandon Lake has beautifully captured the inadequacy of our words to convey great gratitude.
I have found myself raising my hands more lately and throwing out those "hallelujahs" frequently.
As I have aged, it's the simple pleasures that make my soul sing and shout out the hallelujah thank-yous. Family dinners. Sharing laughs with my adult children. A great deal at TJMaxx. Bird sightings. And camping. Yes, camping.
So, what's the connection between hallelujahs and camping? I have written about my love of nature and the peace I find when immersed it, as well as the connection to God it brings me. I love the outdoors, and I love disconnecting from my hectic life. When I'm surrounded by God's creation, I have no choice but to worship Him. Whether it's trees, birds, bugs, or water, I'm always refreshed by nature. My tank is filled, my soul is quenched.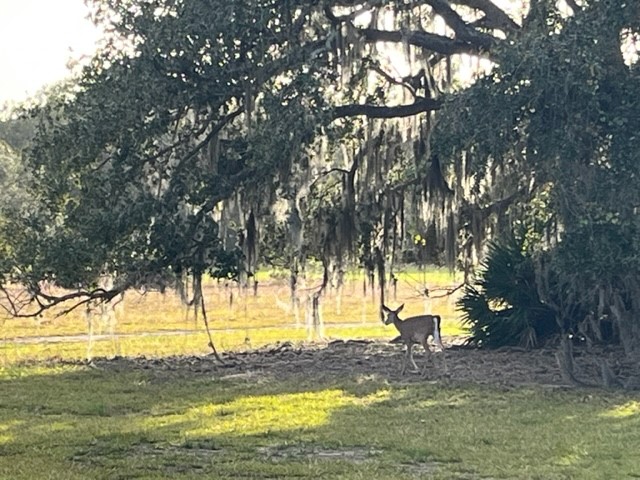 But why is hanging out in the woods in essentially a tin can in the Florida heat the answer to all my problems? I have a few theories on why camping is my therapy.
First, I think the change in the location and the physical separation from day-to-day responsibilities is periodically needed. We have busy work lives, lots of family close by, a house to maintain, a church family, and a pretty active social life. Sign us up and we are in! But that overscheduling can take its toll, and when Sunday evening comes, we often realize that although we have been social and productive, we haven't actually rested.
When camping, it's often just me and my husband with no other responsibilities except to exist in our tiny house in the woods. The change of scenery is good for us, and for some reason, cleaning the camper is more fun than cleaning the house! We set aside our electronic devices and the worries of the world. We even rest. It's nothing for us to sleep a full eight hours or more AND take a nap, which is unheard of in my real life.
"Come to me, all who labor and are heavy laden, and I will give you rest." Matthew 11:28
Secondly, being in nature fills my proverbial bucket to overflowing. I have always marveled at God's creation, and see His workmanship everywhere when I'm in the woods. I so appreciate how perfect His design is, and how the ecosystems all perfectly function without any help from humans. From birds to manatees, majestic oaks to slippery moss on the forest floor, I marvel at it all! Except ticks. I still have not found a purpose for ticks.
"I praise you, for I am fearfully and wonderfully made. Wonderful are your works; my soul knows it very well." Psalm 139:13-14
When we are out exploring, it brings me back to the awe and wonder of my childhood adventures. What's around the next bend, what bird makes that sound, what creature left that footprint? It's exciting! The glee I have when whizzing down a hill on my bike with the wind in my hair, or when a cardinal visits my campsite is like a kid on Christmas morning. Those joy moments lead me naturally right into worship.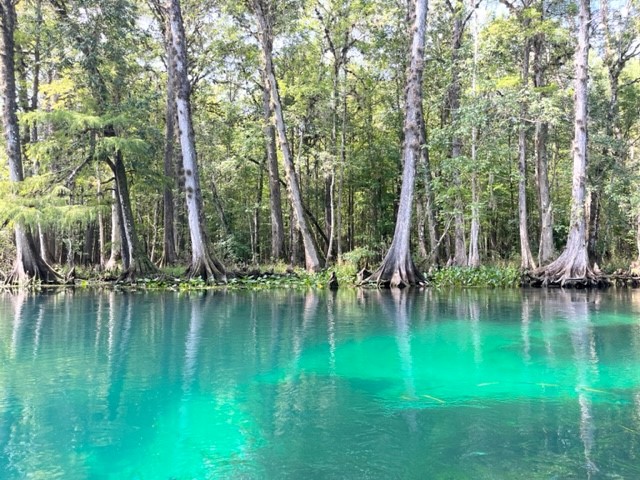 "You have multiplied, O Lord my God, your wondrous deeds and your thoughts toward us; none can compare with you! I will proclaim and tell of them, yet they are more than can be told." Psalm 40:5
When camping, we harken back to simpler times. We spend a lot of time thinking about how our ancestors survived the heat and the mosquitoes, the creepy creatures they regularly encountered, and the harsh farming conditions in Florida. It's mind boggling to think about the strength of spirit those early settlers had, which certainly makes us appreciate our creature comforts more.
Ultimately, my favorite part of camping is uninterrupted time with my husband, who shares my passion for all the things. We solve many of the world's problems, as well as some of our own, sitting around a campfire with no outside distractions or responsibilities. We reflect and sit in silence, we pray, we read, and most importantly, we connect.
Our shared sense of adventure and awe at God's creations brings us closer every trip, and the memories we have made will stay with us forever. We can't wait to share our enthusiasm for nature with our grandchildren and make even more memories when we retire and explore this beautiful country God graced us with.
So, if you are looking for a fresh perspective and a way to feel more grateful, take a walk in the woods–explore this beautiful world that God gave us for our sustenance and enjoyment. And if you are able – why not try camping? It's an affordable hobby that may take you out of your comfort zone, but could also open up brand new worlds for you to explore and enjoy, and most of all, be grateful for!