Two years ago, along with tens of thousands of other Americans, my husband and I purchased a camper. It had always been a retirement dream, but the lockdown of 2020 increased our sense of urgency to find some peace and solace in the woods.
We found our used trailer in June of 2020 and since then have made 20 trips. Most of our travels are long weekends within a three-hour radius of our home in central Florida. One or two weekends a month is absolutely soul-filling for us.
People think I'm crazy, and there are days I don't disagree. Between finding available campsites, prepping the trailer for each trip, planning and shopping for food (we're foodies, so it's not typically hot dogs), and high gas prices, it's not exactly a relaxing or affordable hobby.
And did I mention it's Florida? From the bugs and slithering creatures to the heat and humidity and endless supply of sand, it is certainly not everyone's favorite activity. Nevertheless, once we are settled into our spot, scope out our surroundings, and put our feet up, we breathe.
For me, it is a welcome respite from my hectic life. Cell phone down, responsibilities minimal, nestled deep in the woods, I find peace. Beyond rest, I worship relentlessly.
I have always had a deep sense of connection to God when in nature. Whether I'm by the ocean, in the mountains, kayaking, or on a bike trail through the woods, I see the majesty of His creation. And I marvel at it.
I had this epiphany many years ago while scuba diving--God didn't have to make tropical fish so stunning. I really believe they were a gift to us, a moment when he was designing fish that he decided to liven things up a bit. I mean seriously—have you ever seen a parrot fish? It's ridiculously absurd and beautiful at the same time. How can you not smile at the thought of God knowing what joy it would bring?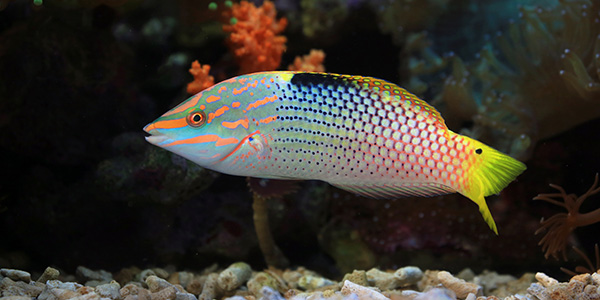 Then there are the birds. All my people know how I love birds. I have favorites, and when I see them I know it is God saying hello. There is nothing like a gray, dreary day at the campsite, when all of a sudden a bright red, majestically crowned cardinal appears, perched on your picnic table. Also on my list of favorites is the roseate spoonbill.
In Florida, we have tons of wading birds, typically in shades of white and gray. I get positively giddy, though, when I see a streak of vibrant fluorescent pink in a sea of white birds or glowing above me against the bright blue Florida sky. As its name implies, it has a bill that looks like a spoon, literally. A spoon that is very useful to dig up the marsh for food. God designed that stunning pink bird with a spoon for a bill. Seriously.
One of my favorite worship songs includes the line, "With all creation I sing: Praise to the King of Kings, You are my everything, and I will adore You!" (Revelation Song, written by Jennie Lee Riddle, my favorite version is sung by Phillips, Craig, and Dean)
13 Then I heard every creature in heaven and on earth and under the earth and on the sea, and all that is in them, saying:
"To him who sits on the throne and to the Lamb
be praise and honor and glory and power,
for ever and ever!"
Revelation 5:13
When I'm in the middle of His creation, I do feel as if I'm literally worshipping Him WITH all that He created, in a pleasing chorus with chirping birds, buzzing cicadas, and rustling leaves. Add a sunrise or sunset to the mix, and it's an outright worship experience!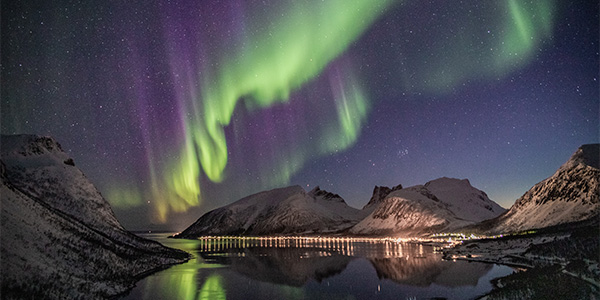 Another worship song that eloquently and poetically captures my heart about nature and worship is "So Will I" by Hillsong United's Benjamin Hastings, Joel Houston, and Michael Fatkin. This lyric gets me every time, "If the stars were made to worship so will I. I can see your heart in everything you've made."
Worship is defined as "the feeling or expression of reverence and adoration for a deity." For me, my adoration and reverence for God, our creator, is so tangible when in nature, surrounded by His creation. Sitting in silence, far from the distractions of daily life, I find comfort and peace, hear His voice, and rest in Him.
Today, more than ever, the voices of this world are loud, distracting, and negative. When they become overpowering, find that special worship place and "be still." It may be in the woods at a campsite, as it is for me. It may be with your toes in the sand, feeling small in comparison to the vast ocean in front of you. It might just be in your own backyard. Don't miss the opportunity to spend time in God's creation praising Him for the experience that is the wonder of nature. And when that bird flies by, colorful or not, thank Him. What a God we serve who gave us this beautiful world and all its creatures to enjoy.