Why wait until January 1st to renew your commitment to healthy habits?
I know the holiday season is upon you... but that's just it, the next two months are when many people gain unwanted weight.
Studies show that even if the average American were to only gain one or two pounds between Thanksgiving and New Year's Day, they don't ever lose it. So year after year this one or two pounds becomes a 20 to 40 pound problem by the time you turn 50 years old. Oops! What happened?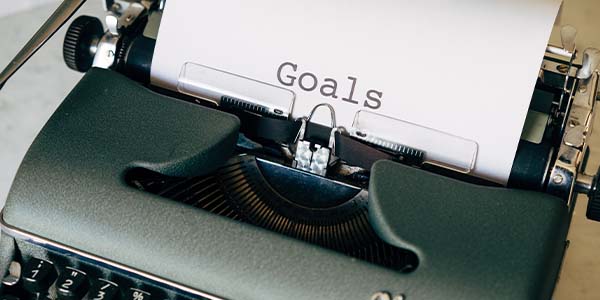 Let's face it, as you get older more and more responsibilities start to pile onto your plate. You become a caretaker of dependent children and perhaps even aging parents. You have responsibilities at work and church and a never-ending list of household chores. Add the holiday commitments and travel onto this already busy calendar, and suddenly there is very little time left over for self-care.
You see, you don't become 40 pounds over-weight in just one year usually. Weight gain is an accumulation of small shifts each year. As a healthy habit slowly drifts, new priorities creep in and the healthy habits get pushed further to the side. Weight gain is sneaky! However, intentional healthy habits can keep this at bay!
Healthy habits and intentional self-care become a way of life. Self-care is not the same as being selfish. It's the old airplane analogy, you have to put on your own oxygen mask before you can effectively help others. Your personal prayer time, Bible study, exercise, meal preparation, sleep needs, and other healthy habits MUST be scheduled in as "non-negotiables" for you to stay healthy and in turn be able to help others well.
November Resolutions—Why Not?
What if you were to get ahead of the "New Year's Resolution" crowd and set some November Resolutions?
Just as you would normally do on New Year's Day, make a list of the top five healthy habits you would like to begin working on today.
Some key categories that largely affect your health include:
Your sleep schedule

—Are you getting at least 7 hours?
The foods you eat

—Keep a food journal and evaluate how you are doing
in this area!
Consistent and varied exercise

—At least 30-minutes per day is
recommended.
Time set aside for prayer, Bible study, and relaxation

—Don't neglect this
crucial need in your life! It is not a "nice to have," it is a "non-negotiable."
Stress management

– Coping strategies in this very difficult area is critical.
We have provided proven tips for many of these key health areas for Medi-Share members on our website under the Wellness Foundations link here.
Once you have decided on which healthy habits you want to work on first, then you need to get even more specific and detailed about what those changes actually look like and how you will rearrange your schedule to make these goals a reality in your life.
Tried & true tips for goal setting
Write down each goal with as much detail as you can.


The more detail, the more likely you are to implement a new habit. For example, instead of writing "I will get 8 hours of sleep each night." You would want to write, "I will move dinner up to 6:00pm and clean the dishes right afterwards. I will set an alarm at 7:45pm to remind me to begin my bedtime prep. I will be sure to get the children in bed by 8:30pm. I will be in my bed at 9:00pm. I will set an alarm for 6:00am and get up on time each morning." You can see how this is very detailed and thought-out. This sets you up for success!

Place your goal list where you can see it each day and adjust it as needed.


We all need reminders! Constant reminders help to renew the mind and refresh your focus.

Schedule an "appointment" with reminders on your calendar just like you would for any other important event.


If it's on the calendar, you are more likely to do it!

Keep a journal to help record your progress and pinpoint obstacles or patterns.


There is just something about seeing what you are doing on paper that helps with problem-solving and accountability. (And who doesn't like an excuse to buy a brand new personal journal?)

Adjust and experiment until you find the best way to accomplish your goal.


Building new habits is a process. There will be a bit of trial and error involved. Stick with your plan and before you know it, you will have created a new habit!

Reward yourself!


Acknowledge your success at the end of the month with a small Christmas gift to yourself perhaps. Having something to look forward to (a bit of a carrot dangling ahead of the horse) is helpful to keep you moving forward and motivated. What is that special upcoming event or gift you are looking forward to?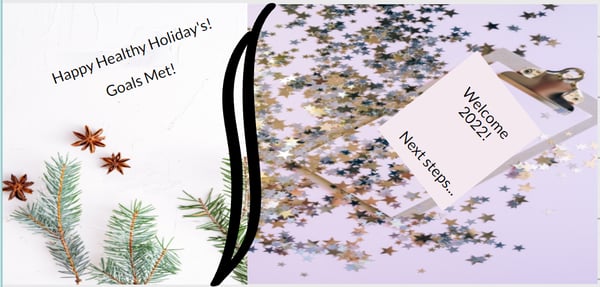 You will not regret beginning your New Year's Resolutions early this year! With a little preemptive strategy and intention, you can prevent the annual weight gain cycle and instead get an early jump on the New Year. Hey, now your New Year's Resolutions can be stage two of your journey instead!
Happy Healthy Holidays!