Some people like the peace of mind that comes with living debt-free. Others don't mind a little debt hanging over their heads. Regardless of which camp you fall into, it's wise to consider getting ahead on your mortgage payments.
This isn't to say there's a black and white answer to this financial question. Doing so may or may not be the right choice for you. However, a closer look at the pros and cons should shed a bit more light on the issue and help you determine the best course of action.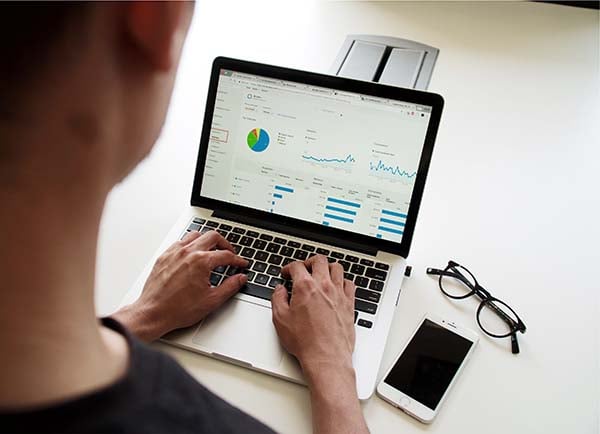 Pros
Depending on your financial goals and lifestyle, you may be able to get ahead on your mortgage — but should you? If you have the money to pay off your home loan early, there are a few benefits to doing so.
1. Freedom From Debt
At some point or another, most people have to deal with debt. While some are comfortable with the reality of borrowing — feeling they have control over their finances with credit cards and loans — others are not.
If you fall into that second category, you may want to consider getting ahead on your mortgage. Doing so will allow you to pay it off sooner so you can experience freedom from debt and a more carefree life. Your personal values might lead you to want to truly own your property, and that's valid.
2. More Savings
Putting more of your income toward your mortgage will leave less money for savings. Accelerating your payment timeline might mean making some short-term sacrifices or being mindful of bonuses and other financial windfalls.
However, you won't be in this situation for very long if you can pay off your debt more quickly. Once you've eliminated mortgage payments, you can begin saving more money than you would have otherwise. Imagine how much you can commit to your family time and charitable endeavors without worrying about your housing costs.
3. Less Interest
The average interest rate on a 30-year fixed-rate mortgage is about 2.88% right now. If you used the full 30 years to pay off your mortgage, you might pay thousands of dollars in interest over that period.
However, if you pay off your debt sooner, you'll pay less interest, potentially saving lots of money in the long-term. This is funding you can put towards other concerns in decades to come, whether that's supporting children, enjoying retirement, or managing residential care.
4. Option to Leverage Equity
Putting a large chunk of money toward your loan balance can also help you build equity more quickly. Once you've paid off 20% of your loan, you can cancel any private mortgage insurance you may have and further lower your monthly payment.
You can then leverage that equity and turn it into cash to cover renovations, emergencies, and other costs. Just be mindful of whether this is the best financial move for you — home equity lines of credit are not tax-deductible until 2026. Ultimately, how valuable your home equity is to your family comes down to your desire for improvements and whether or not you plan to sell in upcoming years.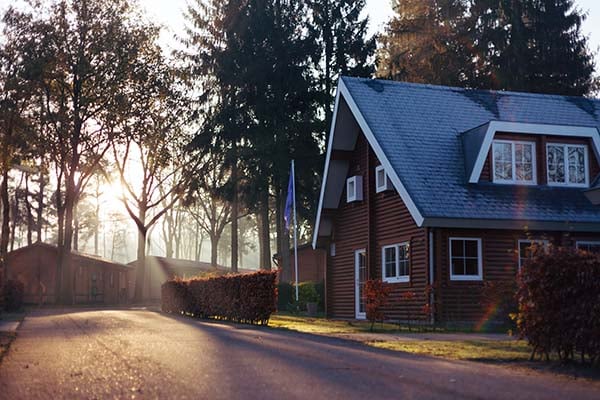 Cons
Of course, getting ahead on a mortgage isn't a good choice for everyone. In fact, doing so can even come with a few disadvantages.
1. Insufficient Retirement Savings
Depending on your financial situation, paying off your mortgage early can divert funds away from your tax-free retirement account. Subsequently, you'll miss out on any interest you could have earned with those funds. Plus, you'll give up the annual tax break you would have received from your 401(k) or IRA.
2. Small Emergency Fund
Tying up more money in mortgage payments will also leave you with less income to put into savings or your emergency fund. If you're comfortable with taking the risk and having less in savings, then getting ahead on payments may be the right choice for you.
However, if you foresee a few unexpected costs in your near future, you might want to pay the minimum on your mortgage for a few months.
3. Less Diverse Investments
Investing in your home and getting ahead on your mortgage may seem like a historically sound decision. However, you're still putting all your eggs in one unreliable basket. Therefore, you may be better off maintaining your mortgage so you can diversify your investments. Doing so will allow you to hold more assets and attain more financial stability.
4. Lower Credit
Sometimes, paying off your mortgage loan early can lower your credit score. Banks like reliable borrowers and often use consistent payments to determine whether or not you're dependable. Thus, eliminating your mortgage in just a few years might be a red flag to lenders and quickly deflate your credit.
Should You Get Ahead on Your Mortgage?
Ultimately, the choice is yours. After carefully considering your finances and personal lifestyle, simply pick an option that works best for you. Talk to a financial adviser and homeowners who have already walked this path if you want some more advice.
Remember, you can always refinance later on if you change your mind.