Now that spring has sprung, you may be looking forward to a much-needed summer vacation! And you'll have plenty of company as you hit the road and spend some time away from home this year.
According to TripAdvisor, over 67% of Americans are planning a summer travel adventure in 2021. With so many people traveling over just a few months, it's no surprise that you may face competition (and pay higher prices!) to enjoy your summer days at a favorite beach resort, campground, amusement park, or mountain retreat.
Even with hours of research and planning, it's easy to underestimate vacation costs and overspend when you travel. That's why it's essential to set a vacation budget and take action to avoid more debt as you enjoy time off this summer.
Don't worry that traveling on a budget means scrimping on the fun! While we all have different amounts of money to spend, family situations, and ideas about what makes a great vacation, there are many ways to trim expenses on all types of summer travel.
Start with a Summer Vacation Budget
There's no doubt that the pandemic has made for an exceedingly difficult year for many people. And you may be ready to spend whatever it takes to make your summer travel plans come true.
But just like you want to avoid holiday spending remorse, determining a realistic spending plan for your trip puts you in control. Don't let your envy of other people's vacation pictures on social media influence your decisions. Shift your mindset to what you can do and enjoy within your budget rather than what you'll miss.
When you know what you can spend, start researching travel options. You'll be more likely to choose an affordable option when you know your limits before searching online.
Start stashing away some funds now if you haven't yet saved enough money to go on a vacation. A little time spent cleaning up your finances can help!
Consider different ways to control your regular spending and various options to make some extra money this summer. You may be able to earn and save hundreds (or thousands!) of dollars in a very short time if you put your mind to it!
Delaying your adventures in the sun until later in the summer can also have other benefits. As people shift to start thinking about back-to-school sales and getting ready for the fall season, there may be smaller crowds and more discounted travel options.
Saving on Local Travel or "Staycations"
If you've been stuck at (or near) home for the last year, a staycation or local trip may not seem like an exciting choice. But it's still a smart choice for many people!
It makes a lot of sense to stay closer to home if you have limited savings, only a few days off, or kids involved with summer activities or jobs. There's a good chance that there are plenty of wonderful things to do within a few hours of your home.
You'll skip expensive airline tickets and rental cars by vacationing close to home. Another staycation bonus? You won't spend days on each end of your trip sitting in an airport getting to and from your destination.
With those savings, you may decide to stay in a hotel or go camping for a few days - even though you're close to home. If you can get reservations, the average cost of camping in a state or national park usually runs between $10 - $30 a night, depending on the services offered.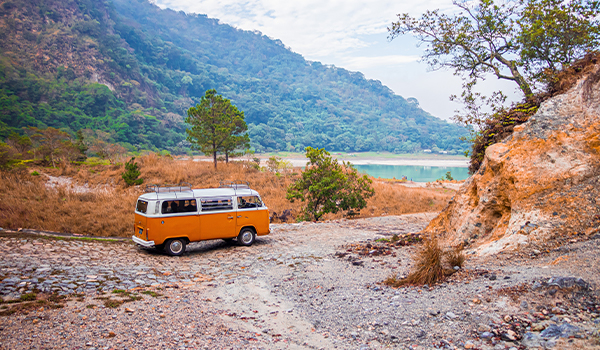 Choosing to skip lodging and sleep at home will trim your expenses even further. This might allow you to splurge on other activities like fancy dinners or spa days you usually would have skipped.
Don't forget to look for discounts on local attractions to save even more. Check with your employer, local grocery stores, or sites like Groupon or AAA (if you're a member) for reduced price tickets to concerts, amusement parks, sporting events, and more.
By staying local, you'll also be supporting businesses in your community and those in neighboring areas. It's a win-win for everyone involved after a year when they likely suffered significantly reduced revenue due to pandemic closings.
Saving on Regional Travel
While you can still use some of the suggestions above, there are other ways to cut costs when you venture a few more hours from home for summer vacation. Regional travel (a few hours to a full-day car ride away) appeals to some people because they can avoid the expense of flying to their destination.
Fuel Costs
Since you'll be spending more time in the car, you'll be paying more money for gas too. While saving a few cents here or there may not seem like a big deal, it adds up over time!
Have you downloaded the popular and highly rated GasBuddy app? Along with saving money, you'll get offers for exclusive deals and rewards. You may even win free gas by completing challenges.
Do you have a credit card that offers cashback or points for fuel purchases? The American Express Blue Cash Preferred card offers 3% back at gas stations, and the Chase Freedom card has gas stations as one of the rotating categories providing 5% cashback this quarter.
You can also join rewards programs that offer discounts where you buy gas often. Exxon Mobile Rewards and Sunoco Go Rewards are just two of the many programs that will help you save at the pump.
Lodging & Meals
You'll also need lodging when you're further away from home. Search for hotels offering summer promotions and deals to maximize occupancy and boost earnings after losing business during the pandemic.
You can save money when the price of your room includes breakfast or appetizers at cocktail hour. Seek accommodations with a refrigerator and microwave so you won't have to buy expensive snacks and drinks during your stay. The hotel may have a list of local restaurants that offer discounts to guests too.
If you're vacationing with family or friends, split the cost of renting a place to stay. Create a menu and cook or grill most of your big meals to save on restaurant spending. You can skip the work of preparing a meal, support a local business, and still save some money by ordering take-out.
When you want to eat at a restaurant, consider going out for lunch instead of dinner. Restaurants may offer less expensive specials during the week to bring in business too. Reviewing the menu before you arrive may reveal that they offer smaller portions at a reduced price.
Don't forget about discounts offered through memberships you have. For example, AAA Dining offers 15% off at Ruby Tuesday locations and 10% off at Bubba Gump Shrimp Company.
Make sure you check to see if your credit card issuer offers dining discounts. Current Chase cardholders may have offers on their credit cards that include 10% off Five Guys and Starbucks, and 20% off Dunkin orders.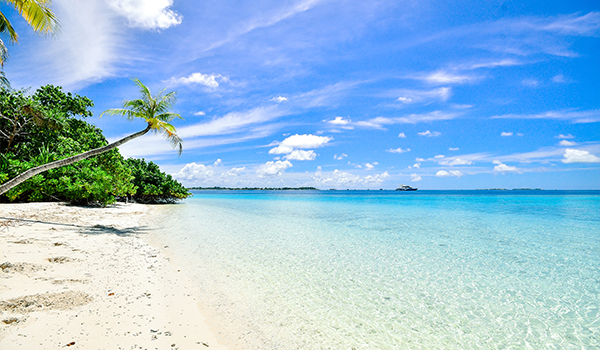 Saving on Domestic Travel
If your vacation plans will take you even further from home, you'll likely be booking plane tickets and searching for a rental car. Airlines are adding flights and expanding schedules in anticipation of a busy summer travel season. And car rental companies are scrambling to fill reservations after selling off a large percentage of their fleets during the pandemic.
With heavy demand for flights and a smaller vehicle inventory, you may be paying more than you expected to jet away to your get-away destination. But there are several things you can still do to cut costs on these two significant expenses.
Air Travel
For airline tickets, consider booking as soon as possible - especially if your dates of travel are set, and you have a preferred airline. But flexibility will be key this summer as airlines may alter flight schedules prior to your departure date. While you may want to travel on the weekend to extend your stay, consider booking flights mid-week to get some of the best schedules and rates available.
Scott's Cheap Flights shares that July has the fewest deals available, and early June and late August are the best summer dates to find lower-price airfares.
Make the most of the credit card rewards you've built up. If you haven't used points to travel in over a year, you may have plenty of points to use! If you don't have rewards saved, booking flights with a credit card offering 2 or 3 points per dollar (or more) is another terrific way to start building a bank of award points for future travel.
It's important to find out airline cancellation and change policies too. While many airlines offered flexibility during the height of the pandemic, altering your plans, or canceling them could cost you a lot of money.
Rental Cars
You may be able to use reward points to help cover the cost of a rental car too. But you can also find discounts on cars by renting "off-airport" or joining a car rental loyalty program such as Dollar Express Rewards.
Costco members also get exclusive rental car rates and an additional driver included for free on the Costco Travel website.
You may decide to skip renting a car altogether and use taxis or ridesharing options on your vacation. Check the Uber and Lyft websites for promotions and discounts. Chase credit card holders may earn 5% cash back, or up to 10x points on Lyft rides through March 2022.
Have you thought about train travel? Amtrak has a deals and discounts page that might interest you too.
Don't forget to use the suggestions in the sections above to save on lodging, recreation, and dining as you plan your domestic summer travel adventure!
Saving on International Travel
If you're ready for an international trip, many countries are welcoming tourists from the United States. According to the New York Times, vaccinated American tourists may be able to visit Europe this summer, and travel to Mexico and the Caribbean is also heating up!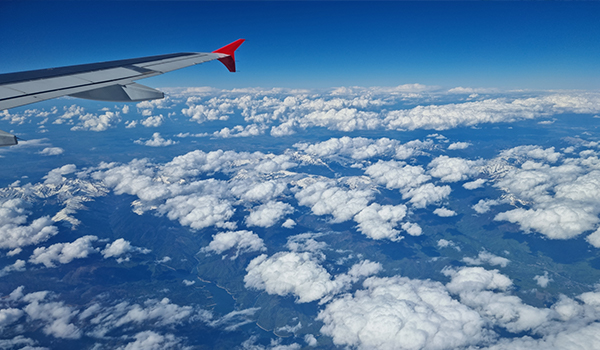 Air Travel
Here's an idea of costs for round-trip flights:
Boston to London (non-stop) - $600 to $800 in July, and some deals for around $500 in late August

Chicago to Montego Bay, Jamaica - between $450 and $550 for most of the summer

Las Vegas to Cancun, Mexico - a few flights were found for under $300 at various times throughout the summer.
Consider booking your air travel as soon as you firm up your vacation dates or set price alerts, so you don't miss the cheapest flights available to get you to your destination.
And don't overlook red-eye (overnight) flights - especially on your return trip - as they are generally more affordable than other flights and can save you one night of lodging charges.
Lodging
Speaking of lodging, many overseas accommodations are offering 10-30% off regular prices and including amenities such as a complimentary night's stay, room upgrades, excursions, transfers from the airport to the hotel, and hotel credits for room service or on-site restaurants and bars.
One important thing to check is whether your credit card charges a fee for foreign transactions. Rather than pay a typical 3% foreign transaction fee every time you use your credit card, consider a card like the no annual fee Capital One Venture card so you won't pay a fee when you use it overseas.
Cruising
An option you may have when you head to an international location this summer is going on a cruise. For example, Norwegian Cruise Lines is offering a 7-day cruise from Montego Bay, Jamaica starting at $699 per person in August. Norwegian includes perks such as free Wi-Fi, specialty dining, excursions, and an open bar at sea as a bonus.
CDC Requirements
You may also need to budget to pay for COVID testing to return home at the end of your international trip.
Current CDC mandates for COVID-19 are that "all air passengers coming to the United States, including U.S. citizens and fully vaccinated people, are required to have a negative COVID-19 test result no more than 3 days before travel or documentation of recovery from COVID-19 in the past 3 months before they board a flight to the United States."
Some resorts are including a test as part of your stay. But you need to budget for a test if it isn't included in your lodging plan. You can also consider bringing a home test that the CDC now says satisfies the testing requirement. Just make sure the home or rapid tests you plan to take meet the requirements found on the CDC international air travelers website.
Enjoy Your Summer Vacation and Keep Money in Your Pocket
It's almost summer, and if you're getting ready to take a trip, you can save and still have a lot of fun - no matter your budget or destination. Be proactive and set a travel budget, and then find ways to cut back on some of your expenses.
The savings can really add up if you find cheaper flights that save you a few hundred dollars on transportation expenses, score a free night on a hotel special, cut $50 or $60 per day on food costs by skipping a meal out, or buy discount amusement park tickets.
You'll thank yourself for sticking to a vacation budget when you return and don't have credit card bills you can't pay.
If you enjoy travel and don't have a sinking fund set up for it, consider adding one so that you'll be able to continue enjoying trips you've pre-funded in the future.