By guest financial blogger, Ericka Young
This time of year brings so many opportunities to spend our hard earned money. Many of us are so focused on spending money on gifts, food, donations, etc., that it may not even cross our minds to save money during the next few weeks.
It is easy to get caught up in the excitement of the holidays, travel, parties, and gift giving, but the best way to avoid the post-Christmas blues is not to fall off the wagon in the first place.
According to a study by gobankingrates.com, Americans will spend an average of $967 on Christmas and the events leading up to that special day. This is nearly $1,000 on gifts, food, decorations, etc. But where is that money coming from and how will you handle the aftermath?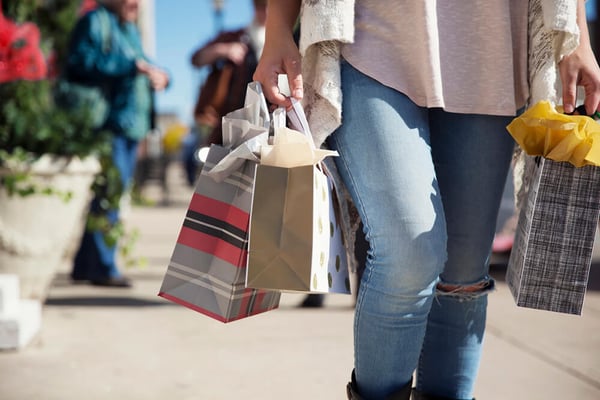 Whether you are planning a 20-person gathering at your home for Christmas dinner or you just need to figure out who to give gifts to, sitting down with good old-fashioned pen and paper is the best way to stay in control.
Take some time to think about the environment you want to create this holiday season and how you want to celebrate. Then write down your ideas so you can prepare with clarity. If you are hosting a holiday dinner, consider the following:
How many people are you inviting? Be sure to account for surprise guests because their arrival is inevitable when free food is involved!
List out everything you want to serve for dinner and the potential costs. Then overestimate the amount by at least 20% because when you walk in the store it is likely other items will find their way into your cart.
Decide if you are going to have everyone bring something or if you will provide the entire meal. Next, make sure to find out what everyone is bringing so there aren't duplicate dishes. The last thing you need is to waste money on uneaten food. I love the idea of having everyone bring their most desired dish along with the recipe.
If you are ordering any portion of the meal, add up the costs prior to placing your order. Look for coupons or ordering minimums. You may also be able to have the caterer throw in a dessert or credit delivery charges just by asking.
Gift-giving makes up $600 of that $1,000 in holiday spending so there are plenty of opportunities to spend less in that category. Our hearts are so much bigger than our wallets in most cases but it doesn't need to end with sorrow. Save yourself some time and energy with the following tips:
Know your budget. Look back at what you spent last year in these final weeks of the year. This will help you to see what you are likely to need for this year. Calculate how much money you have available to spend on gift giving using a budget. You may reduce some areas like dining out or entertainment to free up cash for those you love.
Always start with a list. If you are working with limited funds, it is important to ensure you are purchasing gifts that won't give you heartburn when you see the receipt.
Review the sale papers ahead of time. This is helpful not only for price comparisons but also for gift ideas in general. There are always things you didn't think to consider when you look at what is on sale.
Start early. Though we're already in the thick of holiday season now, many people buy gifts throughout the year to save themselves stress when the season of giving finally arrives. Even if you haven't been buying gifts all year, it is wise to do your research on when the best time is to buy. For instance, electronics are deeply discounted on Black Friday and Cyber Monday; however, toys, clothing, etc., are easy to find on sale any time of year.
Consider gift cards. For the person who has everything or is picky enough to re-gift your preciously wrapped surprise, you may want to consider gift cards. Just find out the recipient's favorite place to shop and that gift will absolutely be used to put a smile on their face.
If you feel unprepared every year because you haven't properly planned, I highly encourage you to start a savings account just for the holidays. Saving $80/month is much easier than having to find $1,000 in your budget two or even one month before Christmas.
In short, to avoid the post-holiday remorse, you must create a plan. There is nothing sweeter than entering January feeling great about having spent quality time with family, giving wonderful gifts that made people happy, and having no regrets.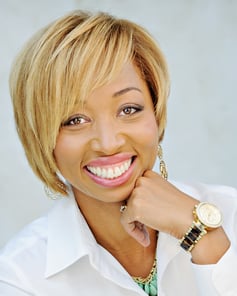 Ericka Young is the president and founder of Tailor-Made Budgets which she opened in 2005 after she and her husband Chris climbed their way out of nearly $100,000 in debt. She became a certified financial coach by Dave Ramsey's Lampo Group in 2006 and combines her passion for helping people with creative debt reduction techniques so everyone can have a path to financial freedom. Ericka is a recognized financial expert who inspires people to significantly improve their finances, family and their future with a solid plan. Ericka's Best-Selling book, "Naked and Unashamed: 10 Money Conversations Every Couple Must Have" was released online in February 2017 worldwide. She currently teaches her message of debt freedom through her e-newsletters, personal and group coaching, workshops and speaking engagements. Ericka, Chris and their two teenage daughters, Faith and Olivia reside in Fishers, IN.