The COVID-19 quarantine has left millions of people stuck at home--and in many cases left them without income as well. As of this writing, the U.S. unemployment rate is estimated to be up to 16.1, according to Economists surveyed by the Wall Street Journal.
What can you do if current circumstances have left you with a drop in income? If you've lost your job or had your hours cut, or even if you just want a way to bring in cash while you're stuck at home, you do have options.
Making Money While Quarantined
Luckily, there are ways you can make money at home--even with little or no experience. Personally, I started making money from home back in 2010. My entire income, which supports myself, my wife, and our two kids, is earned from work I can do in my home office.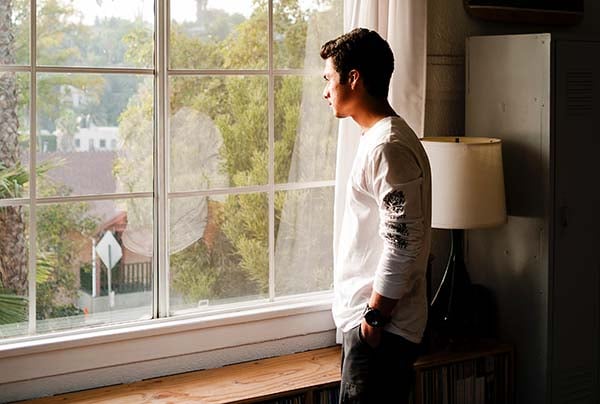 You might find a work-from-home income source to keep you busy until you can go back to work at your current job. Or, you might find you can earn enough cash to make a permanent career change.
As a way to get you thinking, here are seven jobs that you can do while quarantined.
1. Proofreader
If you're the type of person who always catches spelling and grammatical errors, you might want to consider working as a proofreader. Proofreaders act as editors for writers.
Your job as a proofreader is to catch grammatical and spelling errors, and suggest writing changes that will improve tone and communication in documents.
Some proofreading jobs require a degree, while others only require you prove yourself a competent proofreader. For example, Cambridge Proofreading pays proofreaders between $20 and $30 an hour. However, you need to have a bachelor's degree to work there.
Another way to find proofreading jobs is to look on sites such as Upwork, or to advertise your services on a site such as Fiverr. If you want to brush up on your skills, you may want to consider taking a proofreading course.
In doing so, you can better qualify for higher paying jobs in the field.
2. Graphic Design
Are you good at graphic design? If so, there are a couple of ways you can make money from home. One way is to sell your own designs on sites like Redbubble or CafePress.
With Redbubble and CafePress, you upload your designs to the site, and they sell those designs on t-shirts and other items. Your job is to create designs and market them effectively.
The store handles all product, shipping, and customer service. When one of your designs sells, you get a commission percentage of the sale.
Another way to make money at graphic design is to create logos for companies or website owners. Advertise your services for creating logos on sites such as Upwork or Fiverr.
3. Transcription
Transcription work involves writing out recorded audio for companies and businesses. There are three basic types of transcription work: general, legal, and medical.
Some transcription jobs pay per audio minute, others pay per audio hour and still others pay per word transcribed. A good transcriptionist is detailed, has good listening skills, and good typing skills.
While some transcription jobs such as legal and medical transcriptionist may require training, others do not. However, training with a transcription training company such as Transcribe Anywhere can help you have a leg up on the competition.
Some companies that hire beginner transcriptionists include:
You can also check out this article on working as a transcriptionist for more information on how to get work as a transcriptionist.
4. Voice Over
Voiceover artists are the people you hear talking on TV and radio commercials, but you never see their faces. Voiceover artists can also work in movies and on TV shows.
This free guide, Getting Started in Voiceover, can help you learn how to become a voiceover artist. Or you can search job sites such as Upwork to potentially find jobs in this field.
If you have a commanding, comforting, or fun voice, this could be the work-from-home job for you.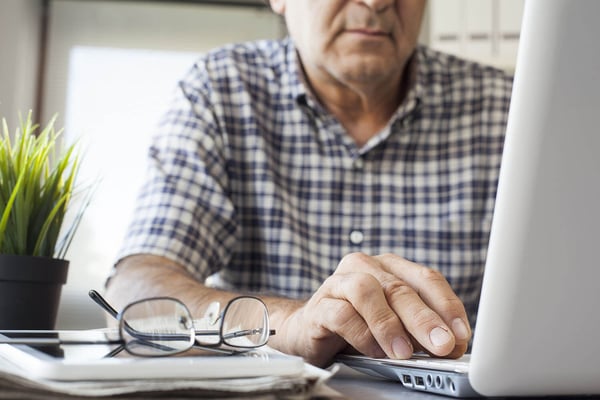 5. Tutoring
Do you like helping others learn? How about finding a job as an online tutor? There are several companies that hire online tutors. You can find jobs tutoring English as a second language (ESL), or teach a variety of other subjects to people of all ages.
Some tutoring jobs have degree requirements while others do not. And you can work as a tutor just about any time of the day or night. Here are some companies you can check out to find online tutor jobs.
Check out each website to learn their tutor requirements and what subjects they have tutors teaching. Or, just do an internet search for "online tutor jobs."
6. Freelance Writing
Are you good at writing? Then you can probably find work as an online freelance writer. Business owners, website owners, and blog owners everywhere are looking for good writers to create content for their sites.
Some people also hire freelance writers to ghost write books for them.
All it takes to get started as a freelance writer is a good knowledge of grammar and the ability to write in a conversational tone. You can find freelance writing jobs on sites such as Freelance Writing or on Upwork.
Note: Another type of online freelance writing can include copywriting. Copywriters do various types of work.
For instance, a copywriter might do technical copywriting. As an example, they'd write instruction or SOP (standard operating procedure) manuals for businesses.
Creative or marketing copywriters work to create ads or jingles. They might create a new slogan for a product or a jingle for a company. Or, they might create a billboard ad.
If you've got marketing experience or simply a gift for creating engaging slogans, copywriting work might be an option for you. Most online job sites have listings for copywriting jobs.
7. Virtual Assistant
A virtual assistant helps people manage their business, website, or personal life, but they do so from the comfort of their own home. As a virtual assistant, you might be doing work such as:
Social media marketing
Blog or website management
Scheduling appointments
Creating newsletters
Making phone calls
Doing research
Graphic design
Or, a number of other tasks. You can find virtual assistant job postings on just about any jobs website. Training courses can help train you to become a great virtual assistant and to potentially find clients as well.
8. Sell Stuff from Home
Most of us have a few closets full of stuff at our homes that we no longer use or want. Well, that stuff is worth some cash. List it for sale on Craigslist or eBay and see if you can declutter your house while bringing in some money.
Or, make a hobby out of retail arbitrage; find great deals on Craigslist or eBay and resell them at a higher price.
9. Get a Data Entry Job
Several companies hire data entry specialists from home. If you've got a computer, internet connection, and the ability to read and type, you can do data entry work.
Online data entry jobs typically pay by the word, although some pay by the entire piece. Some of the companies that hire online data entry workers include:
Keep an eye out for data entry scams while you're looking for data entry work. If a company promises unusually high pay or says you have to purchase a kit to work there, it might be a scam.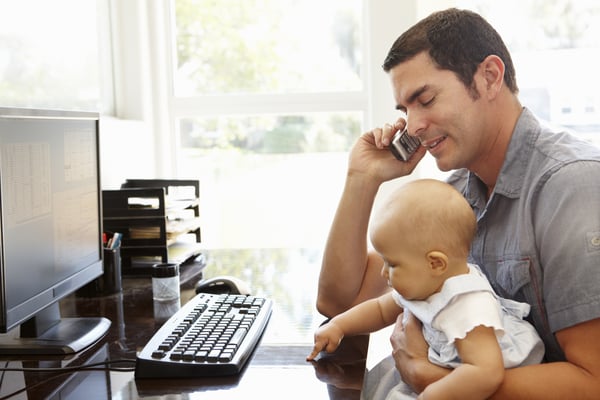 10. Customer Service Representative
Many companies also hire customer service representatives to work from home. As a remote customer service rep, you'll be connected to a company's customer service phone system.
When calls come in, they get routed to you and other online customer service reps. You might help customers with placing orders, answering questions, or troubleshooting problems.
Customer service jobs are often available for a variety of shifts, day or night. You can find work-from-home customer service jobs on sites such as FlexJobs.
11. Test Websites
Website testing is another popular way people make money from home. With website testing jobs, you usually need to download website testing software the website testing company will give you.
As you test a site, the company will monitor your reactions, or you might give feedback regarding the website. Website testing isn't a job that you'll make a lot of cash with, as most companies only offer workers tests for 3-5 websites each month.
Each test typically pays $20 to $30. However, website testing can help you bring in an extra $100 or more each month, and the jobs usually don't take long to complete.
Two companies that hire website testers are UserTesting and WhatUsersDo.
12. Write Resumes
Resume writing can be a lucrative side hustle or a full-time career if you market yourself right. It's not uncommon for resume writers to make a few hundred dollars or more per each resume they write.
If you're good at putting together a head-turning resume, start advertising your writing services. Create a profile on Upwork or Fiverr to get started. Or you can start your own website advertising your skills and do some online marketing to spread the word.
Another option would be to approach recent or soon-to-be college graduates. You could offer to write their resumes for a low price just to get a client list started and get some reviews under your belt. Have those clients write reviews for you on your Facebook page or website.
13. Take Surveys
There are several market research firms out there that will pay you for giving them your opinion. Companies hire these market research firms to get opinions from people like you so they can improve their products and services.
As a member of these market research companies, you might get asked to take a survey, or you might be asked to try a product out at home. Some surveys are short (i.e. just a few minutes long) and pay very little.
Others take longer and pay more. Some of the more reputable market research/survey companies include Survey Junkie, Vindale Research, and Pinecone Research.
While you won't get rich taking surveys, you could make an extra couple of hundred a month if you spent some time at it.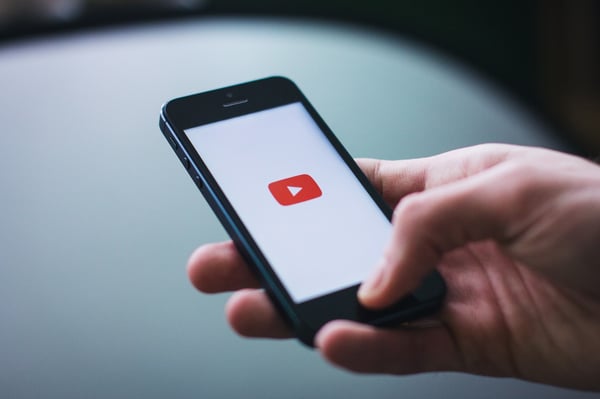 14. Make YouTube Videos
Do you have a skill you can share with others or some information people might want to know? How about starting a YouTube channel and posting some videos?
For instance, you could do some online exercise sessions. Or, you could share a home or auto repair video. How-to videos such as hair cutting or hair styling videos can be great too.
Make a list of your skills and create a plan for making videos that share those skills in order to help others. Be sure your videos are clear, concise and fun to watch.
It's important to remember that you have to have a lot of views for each of your videos if you want to make money on YouTube. For that reason, growing your audience and marketing your videos is super important.
Work to grow your audience by finding people on Twitter, Instagram, and Facebook who follow other similar influencers. If you're making personal finance videos, follow people that watch other personal finance influencers and ask them to follow you back.
Then, share your videos on your social media channels and ask your followers to like and share the videos. With some diligent work, you can grow your viewership and start making some regular income from your videos.
Summary
Making money from home while you're stuck at home can give you a way to pass the time more productively. And it can also give you some income options to replace wages from a lost job or simply to make more money to help you reach your financial goals.
Check out the various ways to make money from home and make a list of skills you are good at. Then, use that list to create from-home income earning avenues that are best for you.