Everyone has an opinion these days, and thanks to social media you can shout it from the rooftops as fact or "your truth" whether it's supported by evidence or not.
What is truth anyway? Is there a real truth? Well, we know there is an absolute truth and that is found in God alone. Jesus is THE truth. As followers of Jesus Christ, we have the Bible—the very Word of God—to lead us in truth. The Bible sets the standard for what is true and what is false when it comes to how we are to live and what we are to believe about life and godliness. However, where can we turn to find the truth concerning health claims? How do we know if trending nutritional approaches are accurate and beneficial for long-term health?
While the issue of diet is not nearly as critical as what you believe about God, it is a source of confusion and frustration, and can even be dangerous at times.
There is certainly no lack of nutrition information at our fingertips! There is a new diet product, supplement, or nutrition claim around every corner, and it leaves you wondering what is true and what is trend.
Take a look at these three news headlines below. Can you pick the one that is true?




Don't Get Duped!
If you chose the third headline, you are correct! But how did you know? Let's put on our detective goggles and examine four ways to sift through the plethora of health claims.
1. Extreme Claims. Be cautious when you come across extreme or dramatic claims. Ask, yourself, does the claim sound too good to be true? Are they promising an easy path to a hard destination?
I hate to be the bearer of bad news, but when it comes to health and fitness, there is no easy, effortless path. Self-discipline and consistently choosing to treat your body as a temple of the Holy Spirit is the name of the game.
Staying fit is a continuous battle that we all must fight. The body says, "Stay in bed," but the disciplined mind says "Get up and exercise like you planned to." The body says, "Just grab fast food again," but the disciplined mind says, "Go home and prepare a healthy meal like you planned to."
1 Corinthians 6:19-20 reads, "Do you not know that your bodies are temples of the Holy Spirit, who is in you, whom you have received from God? You are not your own; you were bought at a price. Therefore honor God with your bodies."
You see, long-term health is dynamically impacted when you surrender all that you are to the Lord and strive to live a life fully devoted to honoring Him.
Newsflash! A $35 diet pill will not achieve good health.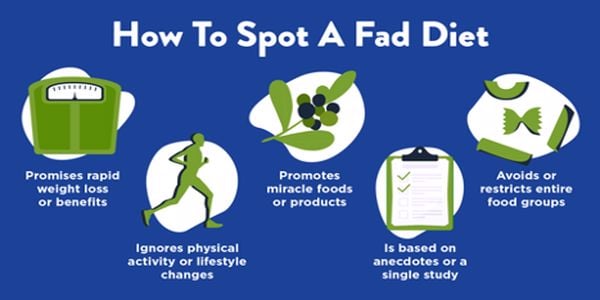 2. Pause for Purpose. Take a moment to consider the purpose of the article or website. Is it educational or promotional? If the main objective is to sell a product, then the nature of the site is promotional.
While a promotional site can contain credible information, it is very important to be mindful that some of the content could be presented with bias or a lack of scientific support. Remember, the supplement industry is not regulated by the FDA or any other governing board.
Consider who is sponsoring the article and whether or not their sole intent is to sell you their product (like our top two example headlines above.)
3. Whom Can You Trust? When it comes to your health and finding credible nutrition information, you want to make sure that the information presented is based on high quality research and comes from unbiased experts in the field.
If you want the most reliable information on cancer, then go to the American Cancer Society or a well-established cancer hospital like MD Anderson or Mayo Clinic, not Wikipedia or "How I Fought Cancer.com"
Similarly, if you want the most reliable information on proven nutrition strategies, then go to the Academy of Nutrition and Dietetics, the American College of Lifestyle Medicine, the American Heart Association, or Harvard Health Publishing for recommendations from the experts in the field.
Credible nutrition articles will reference other research studies and provide the sources at the bottom of their website. This list will help you determine if their claims are supported by quality scientific studies.
4. Get Personal Advice. There are situations where you may need professional, customized recommendations beyond a google search. If you are struggling with how to eat properly, experiencing nutrition-related symptoms or health conditions, disordered eating tendencies, or serious food challenges, then your best bet is to meet with a Registered Dietitian Nutritionist (RD or RDN).
A Registered Dietitian has a specialized degree in Dietetics, at least 1000 hours of clinical practice, and has passed a nationally accredited registration exam, making them the most qualified nutrition experts. Many medical doctors and certified health coaches can also be good resources of support as well.
As great as the Internet is, it cannot compete with a personalized and complete assessment from a clinically trained professional. Did you know Medi-Share provides access to professional nutrition care as part of the Health Partnership Program*?
*Health Partnership is not available for members on Senior Assist or Medi-Share 65+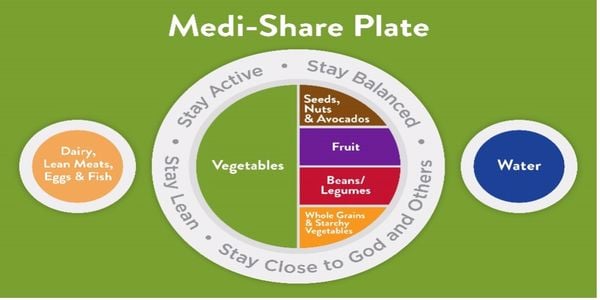 The bottom line is simple: Focus on a sustainable pattern of healthy eating that emphasizes a variety of fresh vegetables and whole foods, while minimizing processed foods, added sugars, and refined grains.
While there are no products that will miraculously melt fat while you watch TV, there are evidence-based nutrition strategies that work. When pursued consistently, these strategies will improve your health from the inside out!
Visit our Wellness Foundations for additional evidence-based health information.
Sources: