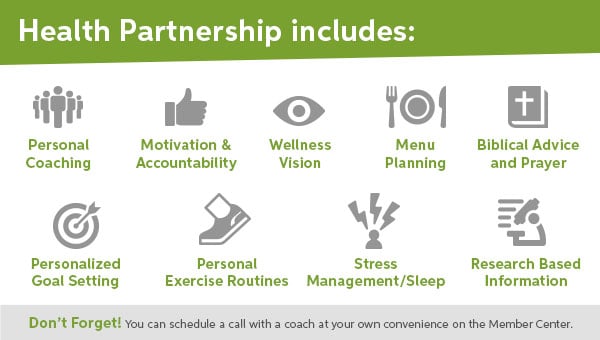 A Health Partner must participate because of specific health factors identified in the application process. The details of each Health Partnership are outlined in the agreements linked below:
Health Partner: for those with elevated risk factors
Health Partner Disease Reversal: for those with a diagnosed disease, such as heart disease, diabetes, Liver disorders, etc.
The Health Partnership and/or Health Partnership Disease Reversal fee is $99 per month in addition to the monthly share.
In order to be eligible to graduate and have the fee removed, the program goals must be achieved (and labs/verification forms submitted). Annual verification is required for all Health Partner Graduates.
*Our coaches offer recommendations for therapeutic lifestyle changes. Always consult your Physician before adopting any kind of diet, exercise or medical program.