If your New Year's resolution is to eat healthier, stress less, or save money, meal prepping just might help. If you received a new air fryer or Instant Pot® for Christmas, they can add to your time-saving prep.
Regardless of whether you are working from home or going into the office, when 5:00 rolls around, it is a great feeling to know dinner is already prepped. Not only does meal prepping relieve stress and time during your most hectic part of the week, it will keep you from making those last minute, not-so-healthy choices based on hunger. Finally, you can actually save money with a well-planned week of meals.
Before we go any further let's address the biggest reason people don't meal prep or don't sustain it: mindset! Remember your "why." Shelly Loving, master meal prepper and nutritionist, encourages people to shift their mindset and look at meal prepping as a way of investing in your health and the health of your family. Check her out for more meal prepping tips.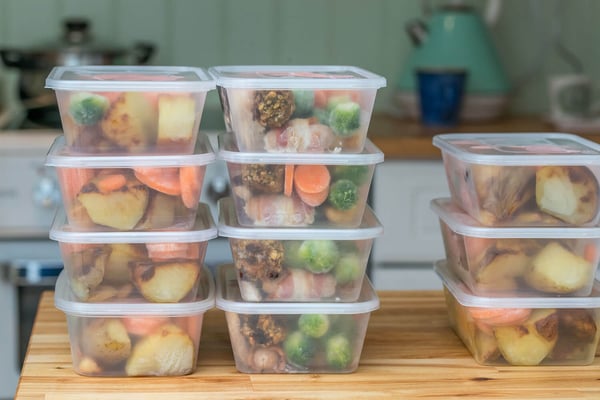 If you believe meal prep is good for your family, pray that God helps you to be disciplined in carving out this time.
"For God is working in you, giving you the desire and the power to do what pleases him." Philippians 2:13
Meal kit delivery services are exploding because they make meal prep quick and easy. There are so many choices and customization options. The meal plans range from Diabetic diets to gourmet, but they may not always be budget friendly.
Maybe you have tried the delivery service route and now you are ready to bring it back home and have your own control over what you eat and how much you spend.
Once you make the commitment to bring meal prep home in 2021, follow these steps:


1. Plan It starts with planning. Think through the meals your family likes. Try to incorporate fruits and vegetables that are in season to increase flavor and decrease price. Create a grocery list. Want to save even more time with these two steps? Try an app that gives you recipes complete with grocery lists. Here are few to consider: https://tastesbetterfromscratch.com/category/meal-plan/https://www.allrecipes.com/article/month-easy-5-ingredient-dinners-meal-plan-shopping-lists/https://www.cnet.com/how-to/turn-your-recipes-into-shopping-lists-with-this-meal-planning-app/

2. Shop Next, you have to shop for your groceries. Make sure your shopping trip is part of your plan. When you randomly run into the grocery store, you tend to overspend. If time is your biggest concern, you can have a shopping service like Instacart® shop for you. Some programs even deliver right to your door like Shipt. Look out for extra fees if you're trying to keep costs down.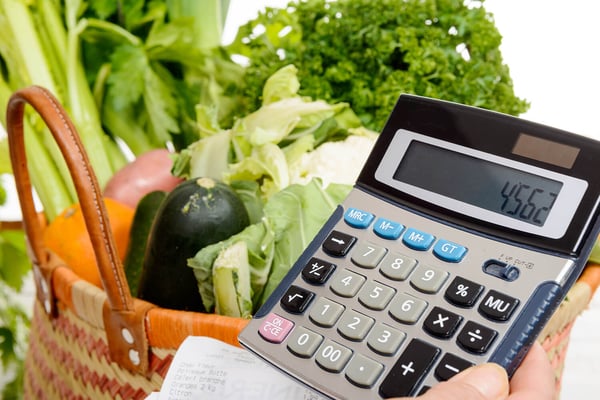 3. Prep You often hear people say Sunday is their prep day. If you work Monday-Friday it is likely that Sunday is the most logical choice, but the day does not necessarily matter. The goal is to pick a time that you can consistently stick to.
Make meal prep fun! Listen to music or watch a show on TV while you're working. It does not need to feel like wasted time. Make it a family affair or invite a friend. Extra hands will make the prep go faster.
Make your prep time efficient by starting with items that take the longest to cook like proteins and whole grains. While one item is cooking, prep the next. Muli-task to cut down on time. I like to make twice as much as needed so I can freeze a whole meal for the next week.
If you prefer to make your protein just before you eat, the air fryer or Instant Pot® will cut down on time.
Check out these videos if you need a jump start in using one of these devices.

4. Storage This is important to consider when cooking in bulk.
The following times are recommended by Harvard for various cooked foods that offer the best flavors, maximum nutrients, and food safety:
Refrigeration at 40°F or lower
1-2 days: Cooked ground poultry or ground beef
3-4 days: Cooked whole meats, fish and poultry; soups and stews
5 days: Cooked beans; hummus
1 week: Hard boiled eggs; chopped vegetables if stored in air-tight container
2 weeks: Soft cheese, opened
5-6 weeks: Hard cheese, opened
Freezing at 0°F or lower
2-3 months: Soups and stews; cooked beans
3-6 months: Cooked or ground meat and poultry
6-8 months: Berries and chopped fruit (banana, apples, pears, plums, mango) stored in a freezer bag
8-12 months: Vegetables, if blanched first for about 3-5 minutes (depending on the vegetable)
Conclusion
Decide what you are going to cook and when you are going to shop. The pace at which this happens depends on your schedule and budget. If you are anything like me, the more often you shop the more you spend. My pre-teen son will eat anything, but he does like flavor and variety. I keep that in mind as I prep. Make meal prep fun and remind yourself that it is a worthy investment.
What tips have worked for your family? Share in the comments!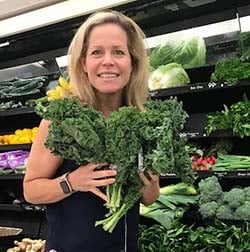 Debbie Ryan is a communications Specialist with CCM. In addition to being a wife and mom, Debbie is passionate about health and wellness, and encourages others in healthy living every chance she gets.