Anyone else feel convicted when you get your "screen time" report on your phone each week? What about TV? How much time in front of that screen do we get sucked into during the week?
Why are we so attached to these things?
I have a theory that the total and even partial isolation we all experienced during the pandemic drove us more and more to our screens. Not that all of that was bad. Believe me, I'm grateful for technology keeping us all connected!
But…
Exposing ourselves and our families to too much of this can start to affect our thoughts and possibly even our actions—likely toward each other. It can be especially easy to get caught in the vicious cycle of scrolling mindlessly through our social media feeds—all in the name of connecting, of course.
But does that really help us connect with each other?
A study done by Stanford Medicine's Center for Compassion and Altruism Research and Education cites that, "People who feel more connected to others have lower levels of anxiety and depression. Moreover, studies show they also have higher self-esteem, greater empathy for others, are more trusting and cooperative and, as a consequence, others are more open to trusting and cooperating with them. In other words, social connectedness generates a positive feedback loop of social, emotional, and physical well-being."
So if real human connection is good for us in more ways than one and screens are seemingly counteractive to this connection, what should we do about it?
May I suggest picking up a hobby…
15 Hobbies to Try in 2022 That Don't Involve Screens
1. Running

I'm not suggesting to go into full-blown marathon training; however, there are many benefits to incorporating a running routine into your list of hobbies and even health goals. These can include increased lifespan, better sleep, sustained weight loss, and improved mental health. Want to find connection in running? Join a local run club or just grab a buddy and hit the pavement or trails! Start simple and see where it takes you.
2. Hiking

Speaking of hitting the trails, maybe hiking through places like National or State Parks is more your style. No matter what type of trail you choose, it can be a total body workout. Not only does hiking get you out in nature, it can greatly increase your cardiovascular health, mental health, and relational health if you grab a friend or get the whole family involved.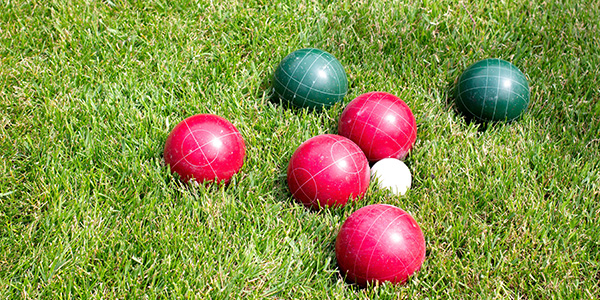 3. Backyard Games

With the weather warming up around the country, it's the perfect time to invite some friends or neighbors over for a good old fashioned Bar-B-Q, complete with an array of backyard games! Corn hole, badminton, and croquet are just a few. Or match up family vs. family in a classic game of kick ball. Your options are pretty much limitless! Check out this Reader's Digest list of fun backyard games.
4. Metal Detecting

Get off those screens and get out looking for treasure! Whether it's on a beach, along a trail, or even in a local park, it will get you out and moving. Living on the east coast of Florida, I hear stories all the time of folks finding old Spanish coins that washed ashore from centuries-old ship wrecks and were buried under mounds of sand. Though you may never find anything of great value, the thrill of the hunt can keep you out for hours!
5. Geocaching

Okay, so this one may involve using your smart phone. BUT… it can be great fun to get the whole family involved. Parents can download the official Geocaching® app or use a GPS device and sign up for a free account to get started. Kids should bring a pen along to sign and date the logbooks when you find a geocache. They will love the experience of the adventure you create together!
6. Gardening

Whether you have a black thumb like me or you fancy yourself a horticulturist, gardening can be fun and relaxing, and fairly easy to get started. If you're worried about the upkeep, you can start small with planting a few herbs you know can be used in cooking, for example. Many stores will have herb kits to get you started. If you are looking to rival the gardens in HGTV magazine, it's a good idea to visit your local nursery for tips and advice on which plants will thrive in your climate and the best season in which to plant them. The key to gardening is to be patient, no matter how you get started.
7. Painting

Growing up in the 80s, Bob Ross helped us all believe painting was as easy as "adding some happy little trees"—simple enough for the average Joe. Though you may not be the next Picasso, there seem to be painting studios popping up all over the country with totally doable follow-along classes. With more than 240 locations all across the country, Painting With a Twist offers both in-person classes and take-home kits. Or maybe painting pottery is your thing. A quick Google search should help you find a studio near you. Hint: painted pottery from kids make excellent Mother's Day, birthday, or Christmas presents!
8. Crafting

While we're talking about making gifts, there can be great satisfaction in creating things with your hands. From Christmas crafts to everyday home décor crafts, the possibilities are endless and DIY YouTube videos abound. You can also find a plethora of kid craft ideas plastered all over Pinterest—perfect for gifts for family and friends.
9. Camping

One silver lining of the recent pandemic was the boom in camping. Families realized it was a great time to get outdoors and spend time together, reconnecting in nature. RVs are a great way to experience camping, or maybe you're more into "roughing it" with a tent under the stars. Either way, with more than 60 National Parks and a multitude of State Parks wherever you are, there are plenty of exciting places to explore whether just for a night or an extended vacation.
10. Stargazing

Speaking of being under the stars, have you ever looked up on a clear night and just marveled at the vast number of stars out there? A great way to appreciate God's amazing power in creation and get your kids involved is buying a decent telescope and finding a clear space away from trees and lights. Keying in on the moon or fellow planets is cool enough, but don't miss out on any number of meteor showers that take place throughout the year.

11. Rock Climbing

You don't have to live in the mountains to benefit from this extreme activity. Many cities throughout the US have indoor rock gyms these days. It doesn't take much to get started, though if you decide it is something you want to do long-term, you may want to invest in some quality climbing equipment. This is also a hobby best done with a friend or two and is a great way to build up your strength and stamina.
12. Scuba Diving

Maybe scaling high altitudes isn't your thing. How about under water? Though considered an "extreme sport," scuba diving can be very safe and, as I have found, amazingly fun (albeit not cheap)! You don't even have to live near an ocean to dive as there are quarries, springs, or lakes just about anywhere that you can explore. The first step is to get certified through an organization like PADI. There are more than 6,600 PADI certified dive centers worldwide with a full range of classes including basic and advanced scuba, wreck diving, rescue certification, digital underwater photography courses, and much more. With diving, the world is your ocean—literally!
13. Cooking

I used to like cooking… then I had kids. Enough said. However, there are so many new cooking shows out there that even my kids are now into it. Many places around the country offer family or group cooking classes where you can get step-by-step instructions as you work to create culinary masterpieces. Then, you get the advantage of being able to eat your creations together. And not just main courses. To my kids' delight, they have been learning how to create decadent desserts. No matter what you choose to learn, enjoy the process (and the fruits of your labor) along the way.
14. Reading

Ditch the screens and get lost—in a good book! Not only can reading improve your vocabulary, you get to use your imagination (assuming it's fiction) which activates your brain rather than numbing your brain while watching TV for hours. This is a hobby you can even do for free by visiting your local library. Yes, you can access books on your mobile devices these days. But nothing beats holding a physical book in your hands and being able to flip through the pages. And if you have kids, your teacher will thank you for encouraging them to read outside the classroom.
15. Take Up an Instrument

If you've had learning to play the guitar or piano on your bucket list, now is as good a time as any! In fact, make it a family affair and learn something together. The beauty of this hobby is you can learn at any age. It may take a while, but as they say: practice makes perfect. This Johns Hopkins article explores how music can impact your brain function and comes with many physical and mental health benefits that can keep us feeling young
Of course, this is not an exhaustive list. Whether indoors or out, you are only limited by your imagination as far as picking up a new hobby. The goal is to get out there and have fun, try something new, involve the family or even friends, and limit the time we spend looking at screens.
I'm especially cognizant of this as a parent. I want to encourage creativity and adventure in my kids as they grow up, engaging in conversations, laughing together, and learning new things. They won't be around forever, after all.
"So teach us to number our days that we may gain a heart of wisdom." Psalm 90:12
What hobby have you been dying to try? Share in the comments!