Christmas time calls for hot cocoa by an open fire, cozy snuggles, Christmas cookies, your favorite holiday movies, and decorating every inch of your house with lights and garland galore! It's a peaceful season to spend quality time with family and reflect on all the beautiful moments we've been given.

Let's take hold of every opportunity to spread love and joy this Christmas. Even with the unknown and craziness we have seen in 2020, there's one beautiful reason to celebrate and be thankful and that's Jesus!

Here are some easy and fun DIY projects to get everyone in the Christmas spirit and spreading the love and joy this season! Whether you make these for a loved one or it's just a way to spend quality time with the family, they're sure to bring a smile to your face!

1. Orange garland


What You'll Need:

- 2 navel oranges




- sharp knife




- baking sheet




- paper towel or cloth




- parchment paper




- twine




- scissors




How to Make the Garland:

1. Heat oven to 250 degrees F.


2. Line baking sheet with parchment paper.




3. Slice oranges crosswise 1/8″ – 1/4″ thick using a sharp knife, and pat slices dry with paper towel or cloth.




4. Place in a single layer on baking sheet and bake for roughly 2.5 hours. Flip the slices over after about 1.25 hours.




5. After 2.5 hours in the oven, remove any slices beginning to brown, and slide the remaining slices back in oven until dried and very slightly browned.




6. Once slices have cooled, use scissors to poke 2 holes about 1/2″ apart on orange slices.




7. Thread oranges onto twine.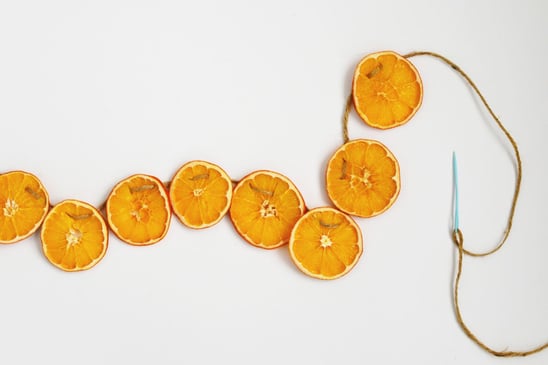 2. DIY Christmas ornaments
Step 1: Buy these bulbs below (you can find them at places like Walmart, Target, or craft stores).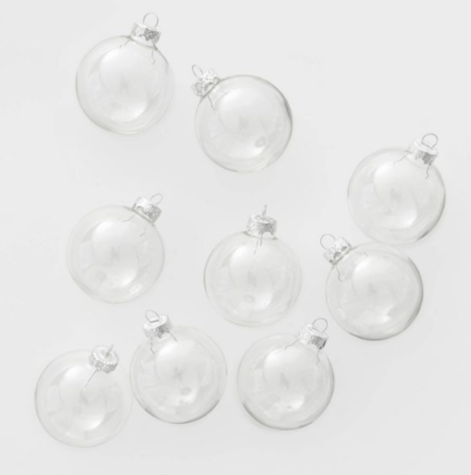 Step 2: Get creative and fill them with anything you want! Such as, dried flowers, feathers, glitter -- there are no limitations!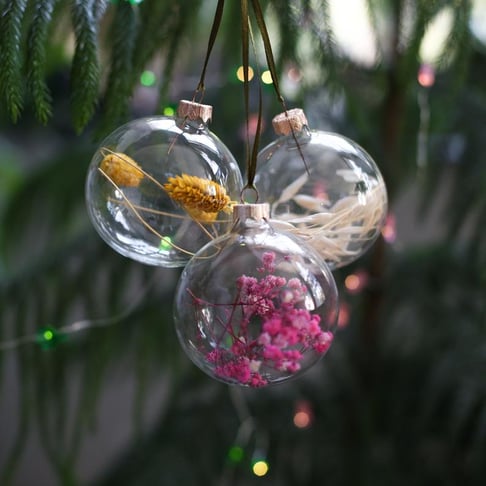 3. DIY hot cocoa mix for yourself or as a fun gift idea!
Step 1: Ingredients:
- 6 tablespoons powdered creamer
- 6 tablespoons powdered milk
- 6 tablespoons powdered sugar
- 3 tablespoons cocoa powder
- 2 tablespoons milk chocolate chips
- 2 tablespoons candy canes, chopped into small pieces
- ½ cup mini marshmallows
Step 2: Layer it in a mason jar with a lid and print these tags for a cute gift idea!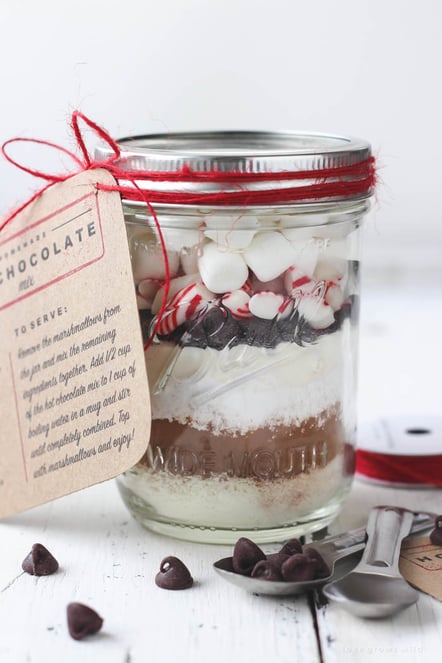 What are some of YOUR favorites DIY things to do over the holidays? Share in the comments!