I love to travel, and I have been fortunate enough to be able to do quite a bit of it. I love being able to immerse myself in new places and cultures, try new foods, hear new languages, and get a sense of the wider world.
I've had the privilege of being able to see Italy, England, Scotland, Mexico, and Aotearoa (New Zealand). I've walked up the steepest street in the world, been caught in a rainstorm in the Highlands, climbed a hill to Roman ruins, and stepped on thousand-year-old stone. Each of these experiences has taught me something I didn't know about myself and has shaped me into being the best version of me.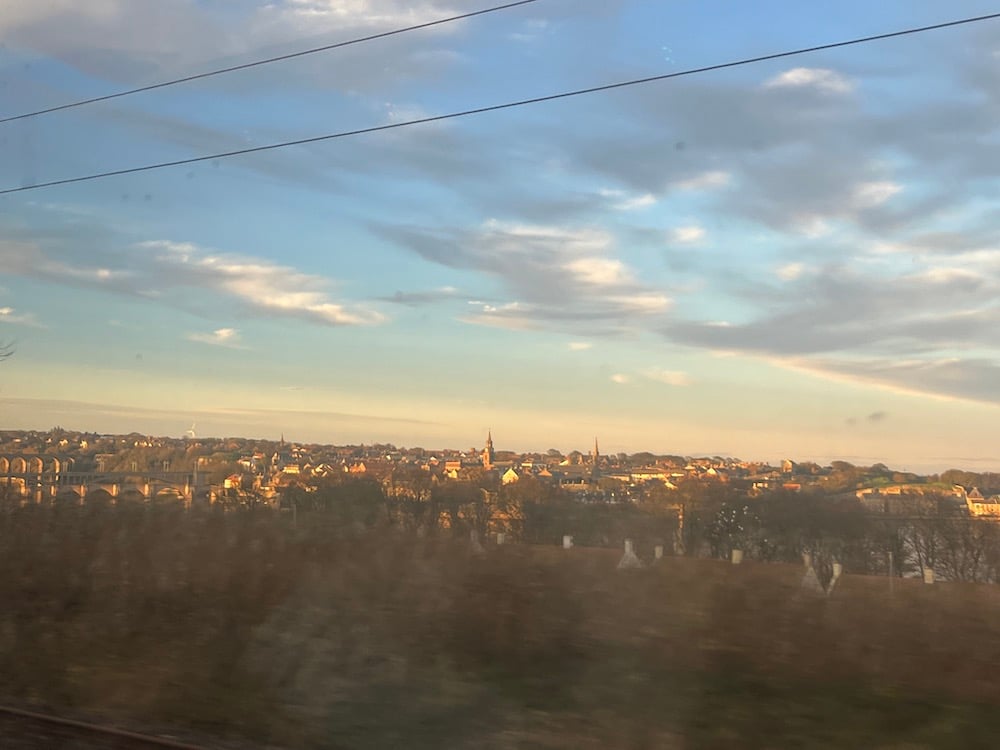 Most recently, I had the opportunity to go to Scotland. From Orlando, Florida, it was about a 13-hour journey to get to London's Heathrow airport; which includes flight times and layovers, and then another five hours to get to Glasgow, Scotland, by train. I very much regretted overpacking my suitcase while hauling it through Heathrow, onto two subway platforms, onto the train up north, and then through the street to the hotel. Expert tip: if you are going to make this trek, pack lightly!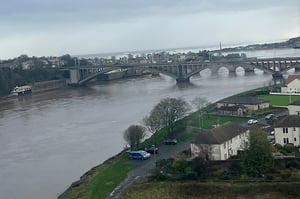 For those of you wondering why I didn't fly into Glasgow's airport, or another airport in Scotland, there would have been an extra layover and it was actually cheaper to go by train from London. The scenery was worth it all. Even in early November, the rolling hills were lush and green, which gave way to cliffs as we traveled to the coast—a rugged landscape that was carved by the North Atlantic Ocean. I passed through villages and cities, getting a brief glimpse of the life lived there as the train stopped to exchange passengers. I felt awed again by creation as I watched from a train window the sun set into the cold waters, painting the sky with color.
Tips to get you started for your own adventure
Traveling internationally is not for the faint of heart. Outside of long travel days, there are time changes, new languages, different currencies, and unfamiliar foods. It can also be expensive. But it's oh so worth it. Here are just a few things I have learned about traveling internationally over the years that can help you in your planning:
1. Pick your location with the season in mind
It is just as important to know when you want to travel as it is to know where you want to go. Weather is vastly different across the globe, and it's opposite across hemispheres. What is summer for us in the Northern Hemisphere is winter below the equator. Be sure to check the forecast for the time of year you want to travel to avoid being caught unprepared.
2. Travel during "shoulder" season

Shoulder season is a great time to travel. It tends to be cheaper and less crowded in popular destinations. Shoulder seasons are the times of year that are before or after "peak" travel times like spring or fall. Summer and holidays tend to be busier, and the prices reflect that.


3. Make and stick to your budget
I recommend starting a budget at least a year before you travel so you have time to save. It is also a good idea to build in some "just in case" money while planning your budget. I am always careful to have a little extra, except for this last trip where I found myself in a UK emergency room. While praise be to God, I did not have a charge for that visit since it was emergent, it is best to be prepared for the unexpected.
Know what the exchange rate is for the area you're visiting, and get your currency before you leave. There are some great apps that are available and multiple websites. Most non-credit union banks will be able to exchange currency for you as long as you have an account with them. Don't exchange it at the airport, as those rates are typically much higher. If you run out of local currency and have extra in your home currency, there are generally places in other countries that will be able to exchange for you, usually around train or bus stations and banks.
To keep airfare prices as accurate as possible, it's best to use a private browser when searching for flights, like incognito mode on Google Chrome or private browsing on Firefox, and be sure to check different airlines when searching. Using one of these modes does not allow for information to be stored or for prices to adjust. It's also usually cheaper to fly during the week rather than a weekend or a Monday since that is when people tend to travel more, or around a holiday. Be sure to read the fine print when booking your flight: some of the budget airlines will add in fees for luggage, seat choice, food, or the time of day you want to travel.
If you're taking public transportation, which is a fantastic and usually cheap way to get around, know how much that will run you. Many places offer visitor travel cards to be used on public transport, which can be pre-loaded with funds, and some cities will have a cap on how much is charged for public transportation per day.
If you are not comfortable making all the arrangements yourself, or you simply do not have the extra time, a travel agent is a great resource. There is usually a fee involved for their services which does differ due to the area, where and when you are traveling, and what is included in your trip.


4. Compression socks are your friend
You may not have thought of this, but compression socks are gold when traveling long distances. They help reduce swelling from sitting on an airplane for long periods of time, which helps reduce pain. There are some really great options in compression socks, from knee-high socks in vibrant patterns to no-show ankle socks. I travel with both—knee highs to help the circulation while flying and the no-show socks when there is a day I am doing a lot of walking.

5. Pack light
Save your back and your arms by not overpacking. Many older cities across the globe were not built to haul huge suitcases through with their cobblestone paths or steep inclines. Pack the essentials, and a little extra, but don't stuff your suitcase. Always leave room for souvenirs!
Off you go!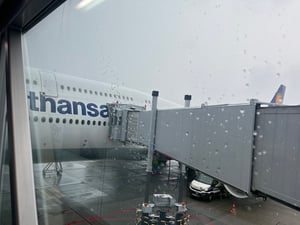 There are so many amazing places to see in the world! I have a fondness for Scotland—the warmth of the people, the majesty of the Highlands and Lowlands, and being able to walk through cities that are an eclectic mix of old and new. Far-flung Aotearoa, the Land of the Long White Cloud in te reo Māori. All the different climates held on two islands in the Pacific Ocean that birthed one of the greatest rugby teams of all time, and a people that are as hardy and nuanced as their home. The colorful bazaars in Morocco, the teal waters of the Aegean on white Grecian shores, the rows of olive trees on an Italian farm. There is so much in this world to explore and to encounter.
I am incredibly blessed to have been able to travel like this, and I am thankful every time I scan my passport for the opportunity. If you have the ability, I strongly urge you to go somewhere outside your comfort zone. The UK, Canada, Spain, Iceland, and Germany are great destinations for getting your feet wet in international travel.
The question is: Where in the world will you go first?
Where are some of the amazing places you have traveled? Share in the comments below!
Please enjoy a few pictures from my journey in Scotland!