Spring has sprung! With April showers promising May flowers (and summer vegetables), now is the perfect time to plan and plant a garden with your family. The calendar tells us that April is National Garden Month and Earth Day falls on April 22nd. But there are other, more worthwhile reasons to get out in the garden together.
According to the
Mayo Clinic
, gardening is ripe with these health benefits:
* Added exercise: Gardening can burn calories as efficiently as a cardio session, while also improving balance and strength.
* Better diet: Having vegetables or fruits easily accessible in the backyard increases the likelihood of working them into your everyday eating.
* Outside time: Fresh air and sunlight bring benefits like lower blood pressure, better immunity, and increased oxygen levels.
* Relational connection: Time shared in a common activity reduces stress and creates social bonds.
Research from the University of Florida
indicates that gardeners reap mental health benefits as well. New gardeners, all of whom were in good health, reported lower levels of stress, anxiety, and depression after attending gardening classes two times a week.
Clearly, it's a good idea to garden. And when you make gardening a family activity, you add the rewards of fun memories and shared responsibility. Let's dig in!
Tips for Getting Started in the Garden
Plan Together
In order to create shared ownership of the garden, it's a good idea to involve the whole family from the very beginning. Let everyone voice their opinion of what they'd like to grow, and consider each idea in turn. Otherwise, you run the risk of kids getting bored or seeing the garden only as a chore.
That said, there are obviously some limitations on what can be successfully grown in your climate. A family outing to your local garden center or plant nursery could help kids get ideas that are realistic for your area.
Some households might enjoy planning a themed garden, such as:
* A Butterfly Garden, including milkweed, lavender, and goldenrod.
* A Pizza Garden, with tomatoes, oregano, and basil.
* A Rainbow Garden, where annuals or vegetables are planted by color.
* A Salad Garden, with various lettuces as the main staple.
* A Letter Garden, where each family member's initials are represented by plant name.
* A Zoo Garden, with animal-named plants like elephant ears, crocodile ferns, or monkey flowers.
Start Simple
If your family is new to gardening, it might be best to ease your way in slowly. Rather than building a large raised bed, you could consider a few plant boxes for the porch. Instead of an elaborate trellis system, you might want to try small pots that can be moved inside during a storm.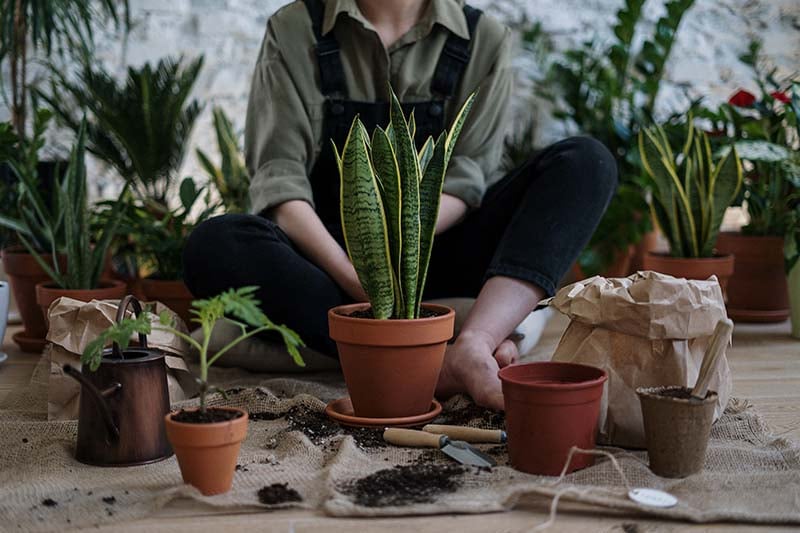 Keep in mind that you want gardening to be fun and enjoyable for everyone. Getting too ambitious too quickly might lead to burnout and overwhelm rather than the positive benefits you're going for.
In addition, you'll probably want to include some plants that are typically successful in backyard gardens. Some simple, easy-to-grow plant ideas include:
* Carrots: growth can be seen quickly, and they're ready for harvest in around 2 months.
* Cherry tomatoes: one plant often produces a large yield (depending on climate) in 2-3 months.
* Snap peas: they sprout in 10 days and can be eaten in 2 months or less.
* Sunflowers: growth pops through in about a week and continues all summer long.
* Radishes: though they may not be a favorite to eat, these hardy veggies are great for the impatient among us — ready in less than a month!
* Lettuces: fast-growing and versatile; choose the variety best suited to your soil type.
* Green beans: fun to harvest, with large yields on each bush.
Get the Right Tools
The right tools can make work feel a lot more like fun. You don't have to make a large investment or get a fancy gardening set for each child. But here are some items that might increase the motivation for kids to get into gardening:
* Handheld trowel: Be sure to choose the right one for your soil. Those plastic kids' trowels may look cute, but will they really be able to get the job done?
* Child-sized gloves: Some kids love getting their hands dirty. For those who don't, let them choose a fun pattern that will keep their hands clean.
* Watering can: Watering cans help protect plants from over-zealous waterers and overly-strong hose sprayers.
* Harvest basket: While you wait for produce to ripen, decorate a bucket or basket that will help kids bring in the harvest.
Divide the Duties
Ideally, everyone in the family can take turns helping out in the garden. By dividing up the responsibilities, each family member has the opportunity to develop appreciation and care for what God has given us.
Here are a few gardening chores that could be assigned based on ability:
* Planting the seeds and/or the seedlings
* Applying fertilizer or compost to the soil
* Watering the plants as needed
* Mulching the flower beds
* Spraying for or removing any pests
* Building a wire cage, stakes, trellises, or other necessities
* Picking or pruning the flowers
* Harvesting vegetables and fruits
* Replanting or repotting as growth occurs
Make it Matter
As you wait for your garden to grow, use the time wisely to cultivate a more meaningful perspective. Use the garden as an object lesson as you read the Word of God together.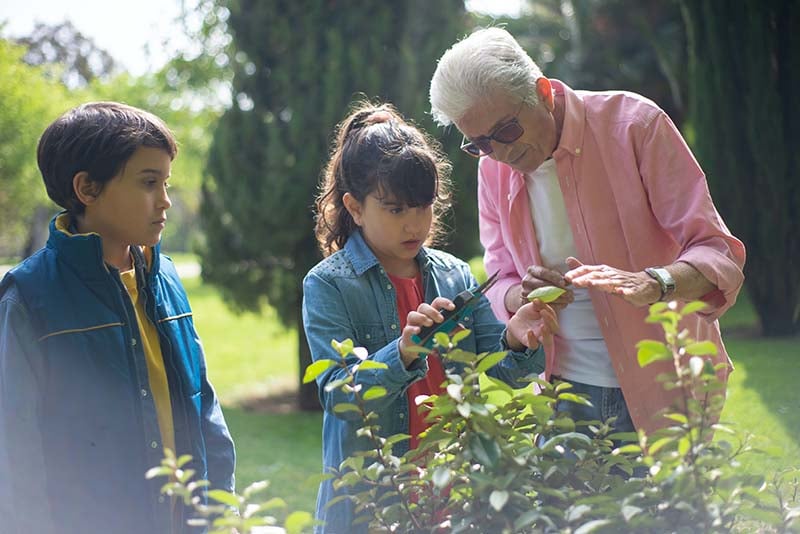 These plant-related Bible lessons might be more easily understood as you watch your garden grow:
* Creation of the Garden: Genesis 1:29-30
* God Produces Praise: Isaiah 61:11
* The Parable of the Sower: Matthew 13:3-8
* Don't Worry, God is In Control: Matthew 6:28-29
* The Parable of the Mustard Seed: Mark 4:30-32
You may also want to read garden-related books with your kids during the garden's growth period. Here are a few to consider:
* Benny in the Garden: A fun look at the so-called imperfections of backyard gardening. Comes with carrot seeds!
* We Are the Gardeners: A look at the obstacles and successes that come with creating a family garden.
In addition, when your family garden is in full bloom, consider ways to share it with others, thus multiplying its impact.
* Take a bouquet to an older person from church.
* Share an abundant crop of tomatoes with a neighbor.
* Bake carrot cake to take to your next get-together.
* Invite a new family to dinner — make salad!
* Share seeds with a friend and help them start their own garden.
Without a doubt, gardening together as a family can bring a bounty of benefits. May your family be blessed with good health and happy memories in your garden.