By Guest Bloggers, Vicki Cook and Amy Blacklock
We're living in a time like no other. Many businesses and schools are closed and people are working from home while caring for their children; all in an effort to combat the highly contagious and invisible COVID-19 virus.
Dramatic changes to your normal lifestyle and routines will likely go on for some time. While we don't know when the crisis will end, there are plenty of things we can do to boost our overall wellness during these uncertain times.
Hand washing, eating well, being active, practicing social distancing, and staying home are all important ways to protect our physical health.
Key ways to promote our emotional and mental health are following routines, reducing expectations, getting plenty of sleep, exercising, and staying connected to family and friends through phone calls or video chats.
But it's also important to address the toll that COVID-19 is taking on your financial health. Many people are under a tremendous amount of stress from the economic challenges they are facing.
While there are many things you can't control, there are things you can do to address your personal finances during the COVID-19 crisis. Read on to learn more about COVID-19's financial impacts, taking control of your money, and ways to spend less and save more as we weather this major viral storm.
How COVID-19 Can Impact Your Finances
It's no surprise that COVID-19 has affected people's finances. Millions of people have been laid off from their jobs, and others have had work hours or salaries reduced. Many small business owners have been forced to close their doors and many parts of the gig economy income have dried up.
Simply put; there's a lot less money flowing into many households and businesses than there was just a few weeks ago.
To keep up with basic expenses, some people will tap emergency funds or take on more debt until they're able to return to work or receive financial assistance through unemployment or the government stimulus act.
In addition to finding ways to pay their existing bills, people are also very concerned about increased expenses and large drops in investment account balances, as well as how all that may impact their future finances, lifestyle, and retirement plans.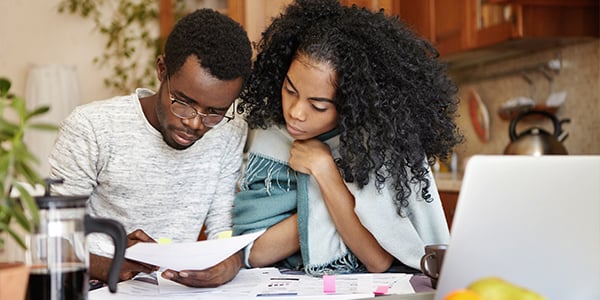 Taking Control of Your Finances
Money is a stressful topic for many people – even in good times. But ignoring your personal finances during this challenging event will only make it worse during the recovery. Depending on your financial wellness going into the COVID-19 crisis, you'll have different actions to take.
If Money Wasn't a Problem
If your financial health is strong, this is a good time to review what put you in that positive situation.
Go over all of your expenses and make necessary adjustments to budget categories. Consider growing your savings if you are still employed. A robust emergency fund will help you sleep better at night during this difficult time.
Re-visit your investing policy statement and try to control your emotions around retirement account balances. Stay the course and don't make any major decisions that could derail your financial position in the near future.
If Money Was Already a Challenge
You'll need to do more work if you're living paycheck to paycheck or have limited financial resources. But your efforts will pay off two-fold. You'll protect your finances during the next few months and set yourself up to manage money better in the future.
Dig In
Before you do anything, take a deep breath and understand that this isn't a time to judge your past decisions. Your goal is to make a plan to get through the next few months without taking on a lot of debt.
To do that, you'll need to dig into your finances and make some important changes. You have to know where your money is going to slow the flow of money out of your accounts.
Start by getting out all of your recent bank and credit card statements. Make a list of your monthly expenses and do your best to flag discretionary spending.
You'll want to create a basic budget to cover your needs – not your wants, during this time.
Then, look at all of your income sources. If you're still working and getting paid your normal salary, cutting your expenses will help you ramp up savings. This should continue to be your focus if there's any chance you could be laid off or your position eliminated.
Any reduction in your income is an immediate challenge. Talk to your employer about your job status and changes to any of your employee benefits.
Get Available Assistance
Apply for unemployment as soon as possible, if you are eligible. You could also consider applying to one of the companies hiring more workers during this crisis.
If you're eligible for government stimulus money, it will certainly help pay some bills. But it may not arrive as quickly as you need it, so don't hesitate to apply for any additional programs you are entitled to or can to support your needs.
Take Action
Remember, you don't need fancy spreadsheets or complex budgeting programs to start taking control of your finances. But you do need to act.
Focus on reducing your expenses and creating a simple budget to cover necessary costs. Avoid accruing high-interest debt and increase your savings whenever and wherever you can.
Ways to Spend Less and Save More
You may not have concerned yourself with some of the following suggestions when you were busy working, taking care of your family, and enjoying good times. But there are plenty of ways to tighten your financial belt. The sum of the small changes you make can make a big difference during times of need.
1. Work
If you're working from home or no longer going to work, you'll save money on gas, parking, public transportation, dry cleaning, lunches out, and other work-related expenses. If you're saving $20 or $30 a week (or more!), use the money to pay a bill or direct it to your savings account.
2. Housing
If you can't afford your mortgage payment, HELOC (home equity line of credit), or rent payment, contact your lender or landlord immediately about temporary relief.
Some states are committed to providing relief for homeowners by offering 90-day grace periods for mortgage payments. Several states are also suspending COVID-19 related evictions for 1-3 months, as well.
If you can delay housing payments, make sure you understand terms of the relief being offered before you agree to delay payments. Interest may compound while you are not making payments, or a large balloon payment may be due to cover all missed payments in the future.
Even if you can cover your housing payments you might consider putting off home improvement projects or costly repairs if at all possible until the current pandemic is behind us.
3. Student Loans
Loan servicers are suspending principal and interest payments until September 30, 2020, for those with student loans held by the federal government.
If you have federal loans held by commercial lenders or private student loans, contact your servicer to determine your payment options based on the COVID-19 pandemic.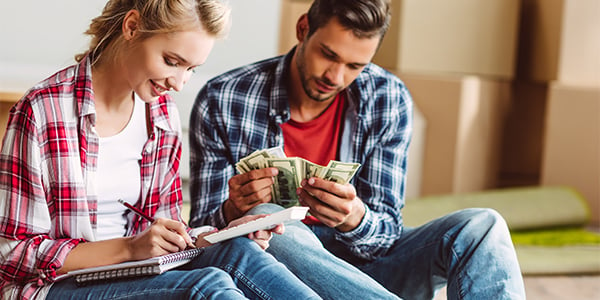 4. Credit Cards and Other Debt Payments
When you reviewed your expenses, you should have noted any recurring subscriptions that you're paying for by credit card. Cancel anything that isn't necessary at this time based on your financial situation.
It's important to try to pay at least the minimum payment on all of your credit cards and loans (and pay on time), if at all possible. However, consider skipping any extra debt paydown strategies for now if you do not have a hefty emergency fund (6-months or more).
Some creditors are helping people facing financial hardship by allowing them to skip debt payments without accruing interest or fees during the deferral period. You may also be offered the chance to increase your credit limit.
According to Equifax, you can add a brief statement on your credit report to explain your current financial situation too.
5. Food
Use your time at home to take inventory of your pantry, refrigerator, and freezer before you head to the store. You can save money and minimize the time you spend out in the public by shopping with a list.
Stock up on needs but avoid panic buying. Meal planning will help you stay on budget and use up food items you already purchased. Use online store sale flyers, apps like Ibotta, and BOGO (buy one, get one) offers.
If you choose to order out, you'll be supporting local restaurants who are in dire need of business. Just be sure you consider your current financial situation and balance it with your desire to help your favorite restaurant.
6. Utilities
Depending on where you live, your utility bills could be on the rise. Running the furnace, A/C, and dishwasher more now that you're home will add up over the course of the month. Try to balance comfort and convenience with increasing costs.
If your financial situation prevents you from paying all or some of your utility bills, contact your provider to find out if they're offering any protections due to the impacts of COVID-19.
7. Insurance
Similar to utility payments, if you can't afford your insurance payments – check with your insurer to see if special payment plans are an option.
To save money, consider using your time at home to shop for better insurance prices. Get out your auto, homeowners, renters, and umbrella insurance policies and go online or make calls to agencies. Just ensure you're comparing "apples to apples" between insurers and that you're buying insurance that truly covers your needs.
The cheapest insurance isn't always what's best for you. But shopping around may save you hundreds of dollars on equivalent coverage just by switching insurers. (Note: You may have some difficulty reaching agents at this time.)
8. Other
Consider doing some decluttering during your days at home. If you come across items that you can sell, set them aside for when things get back to a new normal. You'll then be prepared for a yard sale, selling at a consignment shop, or listing items online on sites including eBay, Facebook Marketplace, and Poshmark. (You could also donate items to local charities when it is safe to do so.)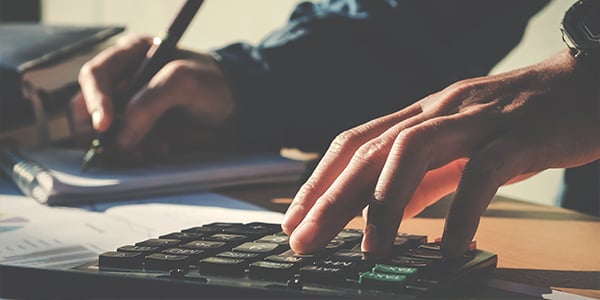 What to Do with Government Stimulus Checks
The Coronavirus Aid, Relief, and Economic Security (CARES) Act was signed by President Donald Trump on March 27, 2020. The $2 trillion relief bill is designed to prevent economic devastation in the United States. The legislation includes expanded unemployment benefits, business loans, cash payments, and more.
Tax filers with an adjusted gross income (AGI) of $75,000 or less for single filers and $150,000 for couples filing jointly will receive direct cash payments of $1,200 per person and $500 for their children under 17. The payments phase out based on income for single filers making up to $99,000 and couples making up to $198,000.
If you are eligible for a cash payment, you might be wondering what's the best use of the money. If you are really short on cash, it makes sense to use the money to pay for your basic needs – housing, groceries, utilities, prescriptions, and gas.
Without knowing when the pandemic will ease, you can add the money directly to your savings if you have funds to cover necessities at this point. Some individuals are realizing the importance of growing their emergency funds now to cover more than the 3-6 months of expenses that's often suggested.
If you are financially secure, you might consider donating your relief check to help others who have been harder hit. Or, spend the money locally to support small businesses. You can also consider investing the money for your future or adding it to a 529 plan to boost a child's college savings account.
Final Thoughts on Managing Money During COVID-19
Others may tell you "this too shall pass" and that things will be back to normal in a few months. That may very well be true, but it doesn't mean your concern about your health and finances aren't valid.
While you should access temporary financial relief measures and work to manage your money on your own, you might also benefit from free financial planning services being offered at this time. The XY Planning Network has dozens of financial advisors offering free advice on COVID-19 relief.
Stay safe, stay well, and stay informed.
Below are important links to government resources on the coronavirus pandemic:
Cdc.gov/coronavirus/2019-ncov/index.html
https://www.fda.gov/emergency-preparedness-and-response/counterterrorism-and-emerging-threats/coronavirus-disease-2019-covid-19
https://www.ed.gov/coronavirus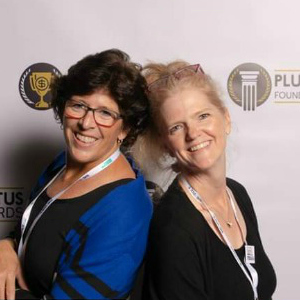 Vicki Cook and Amy Blacklock are the co-founders of the award-winning personal finance website Women Who Money. Vicki, a 30-year educator, and Amy, an administrative professional and entrepreneur, joined forces in early 2018 to pursue passion projects in the personal finance and health & wellness spaces. Together they've launched two new websites and are currently plotting numbers 3 and 4.