You think you're ready to buy a house. You've spent a lot of time looking at real estate listings online and you've figured out what you want in a new home. A fenced backyard, finished basement, or good school district might be on your wish list. Maybe you're excited about tackling an HGTV-inspired kitchen or bathroom makeover.
It's fun to consider what living in your new home will be like! But before you head out to open houses or make appointments to see homes listed for sale, focus your energy on completing some important first steps to buying a home.
While it might not be as enjoyable as new home planning and shopping, the time you put in up front to prepare, understand, and act on key parts of the home buying process can save you plenty of time, stress, and money.
Your future self will thank you for being proactive and making sure you're financially ready to make one of the most significant purchases of your life.
Home Buying: Important First Steps
1. Understand Your Current Financial Health
The first step in deciding if you're ready to buy a home is to understand your current financial picture. If you already track expenses, budget, and know your net worth, you may already have a good idea of where you stand in terms of your finances.
But if you are living paycheck to paycheck or know you spend money as fast as you make it, you might be avoiding the reality of your financial situation. If this is the case, it's time to get serious about your finances or reconsider your plan to buy a house just yet.
If you're ready to "diagnose" your financial health, gather important documents including paystubs; bank, investing, and credit card statements; along with insurance and any loan agreement paperwork.
Then, locate, calculate, and record the following:
Your income streams and net monthly income (after taxes and deductions)

Your savings (emergency and sinking funds)

Your investment account balances

Your credit score (free from many lending institutions or websites such as Credit Karma)

Your credit report (free through federal law at

AnnualCreditReport.com

)

Your debt (including current balances and interest rates)

Your insurance policies (including premium amounts)
Once you have all of this information in front of you, you'll have a much better idea of your finances. If you're paying down significant debt (especially credit card debt) or lack an emergency fund with 3-6 months of your expenses, prioritizing those goals over taking out a mortgage may be a better decision.
If you're considering buying because people tell you that "renting is throwing away money" – think again. Your landlord has to pay to replace the hot water heater―or worse, the furnace―if it dies, not you.
There are plenty of expenses new homeowners forget to consider that can cause them to rack up even more debt.
2. Save For Your Down Payment, Closing, & Moving Costs
If you've grown a large emergency fund and have other savings to cover your down payment, closing, and moving costs, move on to Step 3. But if reviewing your account balance made you realize you're not as prepared as you thought, boosting your savings before home shopping makes sense.
Some people decide they don't want to wait to buy a house and either take money from an emergency fund for a down payment or they put down the smallest payment allowed by their lender. These moves are risky and can end up being expensive decisions.
You saved an emergency fund for a reason. You might not think taking a small percentage of it to put toward a down payment is a big deal. But if you should happen to face an event such as a serious illness or job loss before rebuilding your emergency fund, you could end up taking on thousands of dollars of high-interest debt.
Failing to put down 20% of the sale price for a down payment on a house may require you to pay expensive PMI premiums (private mortgage insurance), in addition to your mortgage payment. It's important to include the cost of these premiums when you determine your new home budget.
While you pay for PMI, it doesn't benefit you―it protects your lender in case you default on the loan. Most loans will require you to pay PMI for at least two years. At that point, you may be able to cancel coverage if you have at least 20% (sometimes 25% or more) equity in your home.
You'll pay between 3-6% of the sale price of your home in closing costs. And don't underestimate how much it will cost to move into your new home (and possibly get out of an apartment lease) too.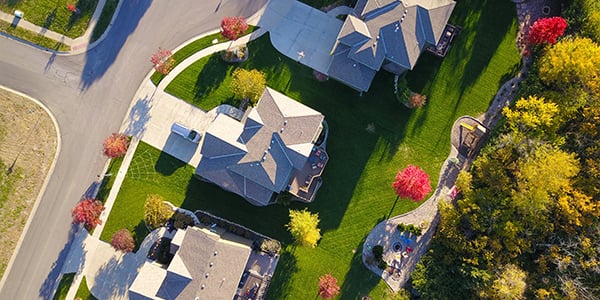 3. Determine Your New Home Budget
After determining where you stand in terms of income, debt, and savings, you can figure out your new home budget. In this step, you want to calculate what you can realistically afford to spend on home payments each month.
You'll need to include your mortgage loan payment (principal and interest), escrow or sinking fund payment (taxes and insurance), along with budgeting for any expenses you haven't been paying for in your current housing.
If lawn care and snow removal are taken care of by your landlord, will you hire this out? If so, make sure you have a plan to pay for these services. You should also consider budgeting for large expenses that come with home ownership including replacing a roof, flooring, or hot water heater.
If some utilities were included in your rent (i.e. water or sewer), don't forget to budget for those payments too. You don't want to be caught off guard and have a few hundred dollars of expenses each month you didn't budget for.
Some people might tell you that your lender will help you figure out what you can afford each month. But it's more important for you to take the time to go through your own finances to come up with a monthly payment you feel comfortable paying to also meet your other financial goals.
(Reminder: While your lender wants you to be able to afford your monthly payments, they also make more money when you take out a bigger loan.)
4. Research Lenders and Home Loan Options
Your parents may have gone to their hometown bank to secure a 30-year conventional mortgage and that might be a smart move for you, too. But you'll definitely want to do your homework and shop other lenders and home loan options. Credit unions and online mortgage lenders are additional sources to consider.
Learn about conventional and government-backed loans you might qualify for. Research the current interest rates for 10-, 15-, 20-, and 30-year loans, and don't forget to include mortgage origination fees and closing costs so you can make accurate comparisons.
If you're considering a loan requiring less than a 20% down payment, don't forget about PMI payments. New homeowners may also prefer fixed-rate over adjustable-rate loans because rising interest rates can cause significant increases in monthly mortgage payments.
Ask each lender you research for a Loan Estimate document to make it easier to compare offers. If you find it difficult to get information from a lender, consider it a real warning sign. While you want to save money, you also want to be able to promptly secure a mortgage and close on your new property.
5.
S5. Secure Your Mortgage Pre-Approval
Before you start viewing houses, obtain a mortgage loan pre-approval from the lender best meeting your needs. A pre-approval states the amount of money they will lend you and what your monthly payment will be including all fees and closing costs.
But remember, you already calculated your new home budget. Just because the lender says you can spend more doesn't mean it's a smart decision for you.
Don't confuse a pre-approval with being pre-qualified. When you are pre-approved, a lender does a credit check and verifies important financial information including your income sources and savings. You'll get a letter from the lender that's usually valid for 60-90 days. You can present the pre-approval with a purchase offer to give you an advantage over other buyers.
A pre-qualification only gives you an estimate of what you can afford. It isn't a guarantee of what a lender will loan you. You may choose to pre-qualify early in the home buying process to help confirm what you can afford, but you'll want a pre-approval for making a purchase offer.
6. Choose a Real Estate Agent to Work With
Even if you've spent time looking at homes online or hope to purchase a "for sale by owner" home, it's a good idea to consider working with a real estate agent.
You may hear that you can save thousands without using an agent, but keep in mind the seller usually pays all agent commissions.
Many new homebuyers get tremendous value from their agent. Agents provide buyers with the most accurate and recent MLS listings, arrange showings, and tour homes with buyers. Experienced agents understand local markets, negotiate prices for buyers, handle purchase offers, and organize closing.
You may find a wonderful real estate agent at an open house, but it's smart to ask family and friends for recommendations. Set up a time to meet potential agents and talk with them about your needs. Find out how much experience they have with real estate in the areas you're looking to buy in and ask for (and check) references they provide.
Don't be afraid to pass on an agent who doesn't seem to be a good fit for you.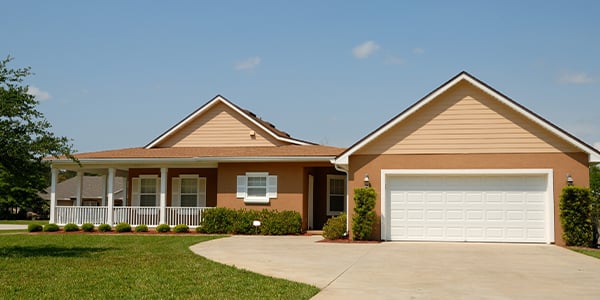 7. Clarify Your Priorities and Start Looking at Houses
To save you (and your agent) considerable time and effort, take time to figure out what new home features are most important to you. It's okay to brainstorm everything you'd like to have, but then rank your list in terms of what's really most essential for you.
If you need a 4-bedroom house or if you lack DIY skills (or interest in hiring work out), skip looking at 3-bedroom houses or fixer-uppers. Finding the perfect home in your budget range may be a real challenge, but buying one with a few features that matter most to you might not be that difficult.
Communicate with your real estate agent and let them know your priorities so the focus will be on looking at properties meeting your needs.
This is one of the most fun steps in the home buying process. But after looking at a few homes, you may start confusing details of different houses. If you have any interest in the house when touring it, stop and take detailed notes about the neighborhood, yard, appliances, or anything that stands out about the property.
8. Write a Purchase Offer That Includes a Home Inspection
Your real estate agent will help you write a purchase offer when you're ready to buy. The agent should share prices of recently sold comparable properties ("comps"), so you have a better idea of what to offer.
The agent is responsible for understanding all of the legal parts of the purchase offer contract. They'll likely suggest adding contingencies allowing you to get out of the contract if a particular condition is not met. These could include a home sale contingency, mortgage contingency, and home inspection contingency.
The home sale contingency may prevent an offer from being considered in a competitive market. But when you already own a home and need to sell it, it can avert a financial crisis. Mortgage contingencies aren't as much of a concern for sellers because most people need a mortgage to buy a house.
The home inspection contingency allows you to get out of the contract if major concerns or expensive repairs are noted in the inspection report. You can also use the information from an inspection to renegotiate the purchase price or to get the seller to pay for some, if not all, of the repairs.
Sellers don't like contingencies. But unless they have multiple offers, buyers can usually include them and remove them if necessary, as part of the negotiation process.
9. Submit Your Mortgage Application
When your purchase offer has been accepted, it's time to submit your formal mortgage application. If you've already obtained your pre-approval (step 5) and the lender still offers the best rates and terms for the mortgage you desire, the process will not be as involved because the lender already has your financial information.
During the final approval process, the lender will conduct an appraisal on the property. The appraisal confirms the market value of your home.
If the appraisal comes back lower than the purchase price, the buyer can challenge the appraisal, pay the difference in cash, ask the seller to pay some or all of the difference, use some of the down payment to make up the difference, or cancel the contract.
10. Shop for Homeowners Insurance
While you're waiting for your final mortgage approval, start shopping for homeowner's insurance to get the best rates. Be sure you check with your lender to understand any requirements for types of coverage required and minimum coverage amounts.
Many lenders require escrow accounts with their mortgage loans. When you pay your mortgage payment each month, a portion of the money goes into escrow to pay for your property taxes and homeowners' insurance.
Escrow helps protect homeowners (and lenders) because money is set aside to pay these large annual bills. If your property taxes and homeowners insurance are not in escrow, avoid taking on debt for these expenses by setting up a sinking fund to pay these bills each year.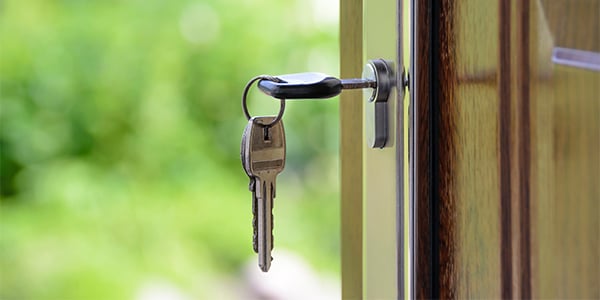 Prepare Before You Start Home Shopping
Before you know it, you'll be closing on your new home and preparing to move in. Hopefully, now you realize why it's smart to prepare your finances and follow a process before you even step foot in a house that's for sale.
If your emotions take over and prevent you from working through each step of the buying process, your new home purchase may turn into a financial nightmare. Hoping (or assuming) you'll be able to afford your new home without really understanding your financial health is a mistake.
Remember, purchasing a home is one of the most significant financial decisions you'll ever make. It's important to try to control your excitement so you purchase a home you not only love but can also afford.