It's no secret that searching for healthcare options can be exhaustive, and exhausting. You may or may not be aware of the options specifically available in your area. You may even fear that your choices are shrinking at an alarming rate.
How do you know if you are asking all the right questions when considering which option you will choose for you and your family? What questions are important to ask in the first place?
We've compiled a list of the top seven questions to ask when researching your healthcare options so that when it comes time to make a decision, you are armed with as much information as possible.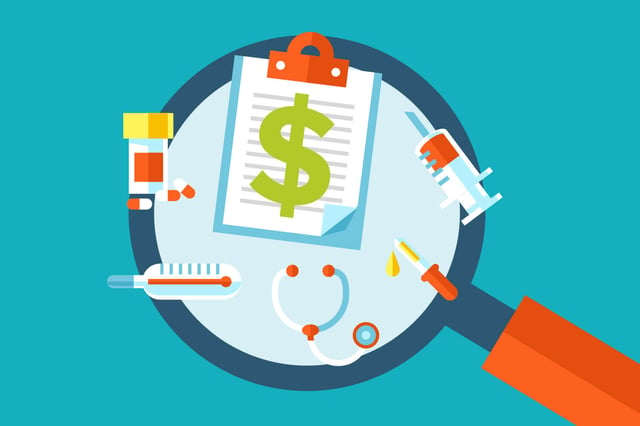 Before we go forward we should note that it may be tempting to go without healthcare, believing that you just can't afford it. As we laid out in a previous blog article , stuff happens, and it's always best to have peace of mind in the event of the unexpected.
So without further ado, here is what you should be asking:
How much will I have to pay for medical care?

In short, what's included? Will it pay for routine exams, preventative care, prescriptions, etc.?




Sure, we all want to pay as little as possible when it comes to healthcare. However, it's important to take a hard look at your finances and determine how much you can afford in up-front monthly costs versus how much you can feasibly afford in yearly, out-of-pocket medical expenses. How much can you afford if something serious happens?






Once you have a handle on this part, the next logical question is…



How often do I get sick/what are my medical needs for the year?



Look at the previous year. Has anything changed? Are you fairly healthy? Do you get sick often? Do you have a chronic condition that requires frequent doctor visits? Are you planning to get pregnant?






If you are generally healthy and don't expect many doctor visits for the year, you may be better off paying less per month, knowing that any unforeseen medical expenses will likely be your responsibility. If you anticipate more than the average number of trips to the doctor, you might elect to shell out more per month for something that will pay for more of your medical costs.






It may take you some time to work out all the numbers, but you want to be as accurate as possible in your estimations in order to steer towards the right program.



Will I be able to see my current doctors?



One of the top concerns heard repeatedly from those researching new healthcare options is whether or not they can continue to see their current doctor(s). If you have an on-going medical need, the last thing you want to do is have to switch doctors and rehash your entire medical history with a new one. This is certainly one instance when you want to go "where everybody knows your name."






When researching healthcare options, find out if there is a particular network of physicians and facilities you need to be aware of. If you are loyal to your doctor(s), you should do one of two things:






a.

Check with your doctor to see which networks they are in, though that may be extensive, or



b.

If you have narrowed down your search for healthcare programs, check to see if your doctor is included in their provider directory.

What extras/perks are included?

This is likely to be very important to some who are shopping around for options. Are dental and vision discounts included? What about telehealth? Gym membership? Others?




Do you need all the bells and whistles, are you a minimalist, or do you fall somewhere in between? Remember, perks may be offered as "free," but it's likely that the more perks you have the higher your monthly cost.



What are the limits on pre-existing conditions?



Depending on what you choose, there may be some limitations on pre-existing conditions, so you want to make sure you understand how each program handles pre-ex if you have any.




What happens when I'm away from home?



If you are someone who travels frequently, you'll want to understand what kind of freedom and flexibility you'll have when it comes to your healthcare program, regardless of where you are




when you need it.






Is there a specific network of physicians or facilities you have to see? Will seeing a doctor outside your immediate area cost you extra in out-of-pocket expenses and, if so, will you be reimbursed?






If it's Christmas and you're visiting Grandma four states away, and have to head to the Emergency Room in the middle of the night, the last thing you want to worry about is if and how the bill will be paid.



Will my prescription drugs be covered?



If you regularly take prescribed medications, you'll want to check to see how the healthcare option provides for those scripts. You want to research copays, whether there are limitations, and how much those prescriptions would cost if they weren't included.



Once you've asked the right questions and gathered all the right information, you can feel better about your decision.
You may be concerned about what time of year it is and when you are able to switch from your current healthcare program to a new one. One good thing about all Christian healthcare ministries is that you are able to join at any time. There is no set enrollment period.
Another positive of participating in a healthcare sharing ministry is the freedom and flexibility the programs give members to truly take control of their health. Medi-Share, one of the three members of the Alliance of Health Care Sharing Ministries, is part of an extensive network of doctors across all 50 states.
To learn more about this alternative healthcare option, download our FREE Sharing Summary now.