Last week, the New York Times published an article that New Jersey Governor Chris Christie's opioid commission agreed to a deal with pharmaceutical manufacturers to "work on non-addictive pain medications and additional treatments to deal with opioid addiction."
This report comes in the midst of numerous discussions about what President Trump considers a "national crisis."
When many people hear the term "opioid crisis," they naturally think of heroin abuse. But that's only one in a whole class of drugs that also includes many prescription pain relievers, such as oxycodone (OxyContin®), hydrocodone (Vicodin®), and several others.
While these prescribed drugs can be very helpful in reducing pain after surgery or to provide relief for those with certain conditions, if not taken as recommended they can be just as addictive as any illegal drug.
I know. I was almost an addict.
It was 2004 and I has just come out of my second knee surgery in three years. I didn't want to over-medicate like I did after my first surgery and wind up in a three-day fog because I was afraid of experiencing any pain at all.
But I Really. Don't. Like. Pain.
The problem was, this time I waited too long to take anything and, therefore, wound up overmedicating anyway because the pain hit me like a massive wave that I couldn't emerge from fast enough. Writhing in agony on the couch, I popped two Vicodin and mentally counted down the minutes until the sweet relief settled in and I could finally get some rest.
And that began my two-month journey of needing "just a little more pain-free sleep."
The truth of the matter is I was functioning fine after a few weeks of physical therapy and managing any daytime discomfort with a few Ibuprofen. In hindsight, that wasn't the smartest thing to do either.
My main problem in the day-to-day was not getting enough sleep because the pain kept me up at night. Any time I moved in bed, a stabbing sensation shot through my knee and up my leg. So, I medicated.
Taking one prescription pill before bed helped me get the sleep I needed to function the next day. The problem was I became dependent on them. Looking back, what shocks me the most is that my doctor was so willing to refill that prescription without re-examining me. How did he truly know what my level of pain or functionality was?
For two solid months, I continued to take a pill a night. During that time, I had taken another job and moved to another state. Fear set in as my supply dwindled and I realized I couldn't call on my surgeon anymore for a refill. I either had to stop taking them and risk pain/no sleep, or find a creative way to get more pills.
Thankfully, I realized I indeed had a dependence problem and needed to wean myself off of them. And so, within a couple weeks, I was able to work my way down to only taking Ibuprofen at night if I absolutely needed it.
It was not an easy process, but I'm so glad that I stuck with it. I saw how easy it is to become a full-blown addict AND what it would take to keep up that addiction – lies and secrecy.
Who I was quickly becoming is not who God called me to be.
"The thief does not come except to steal, and to kill, and to destroy. I have come that they may have life, and that they may have it more abundantly." John 10:10
The opioid crisis has exploded at an alarming rate. According to the most recent stats as reported by the Centers for Disease Control and Prevention (CDC), opioids killed "more than 33,000 people in 2015, more than any year on record. Nearly half of all opioid overdose deaths involve a prescription opioid."
The CDC studied opioid prescriptions dispensed over an 11-year period from 2006-16 and the results are staggering. The number of prescriptions per 100 people peaked in 2012 with more than 255 MILLION opioid prescriptions dispensed. Though that number dropped to just under 215 million by 2016, there are areas in the U.S. where the prescribing rate is still alarmingly high, including Alabama (121%), Arkansas (114.6%), Mississippi (105.6), and Tennessee (107.5%).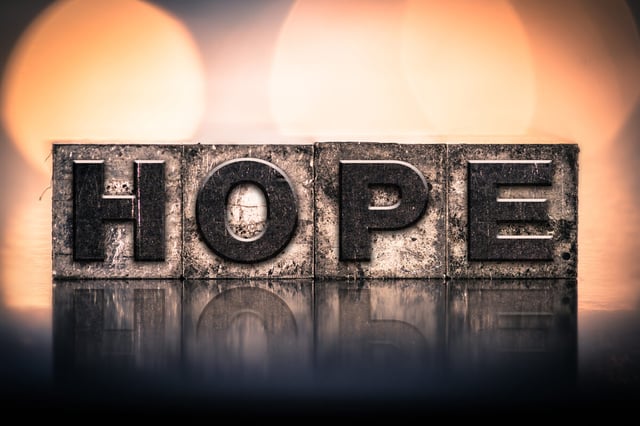 This should be a wakeup call. As Christians, we ought to be part of the solution.
First and foremost, we ought to be fervently praying. Praying against this heinous enemy who is destroying lives and families. Praying for individuals, for families, for help, for answers.
Next, we should get involved – at the personal and corporate level.
If you know of a family member, friend, or neighbor who is in this boat, be a lifeline. Offer support, show love, and point them to the help they need.
One such resource is Strawberry Ministries led by Darryl and Tracy Strawberry, friends of Christian Care Ministry. Their ministry offers a Christian Recovery Program with two centers located in Florida, as well as Clean, Sober & Saved curriculum that can be purchased for use by any treatment facility or church.
Another great national resource is Substance Abuse and Mental Health Services Administration (SAMHSA). Their website provides a wealth of information, articles, programs, and ways to find help and treatment.
For those who want to further help, you can volunteer at a crisis center, reach out to your congressional representatives, and do what you can to be an advocate. There are many ways to get involved and become agents of change to reverse this trend.
"And the King will answer them, 'I assure you: Whatever you did for one of the least of these brothers of Mine, you did for Me.'" Matthew 25:40