Andy Andrews is Sharing Hope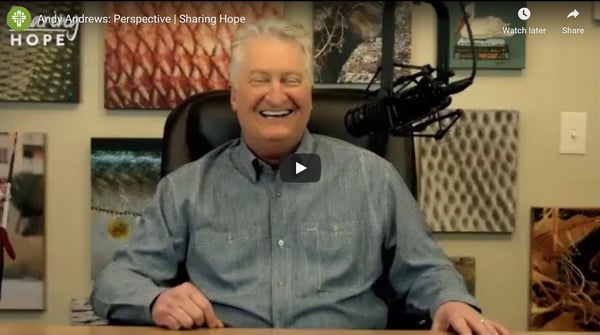 Hailed by a New York Times reporter as "someone who has quietly become one of the most influential people in America," Andy Andrews is the author of multiple New York Times bestsellers including The Traveler's Gift and The Noticer. He has written over 20 books and sold more than 3.5 million copies worldwide. Both The Noticer and The Traveler's Gift were featured on ABC's Good Morning America and his books have been translated into over 40 languages.
Andy is also an in-demand speaker, coach, and consultant for the world's largest organizations.
Zig Ziglar said, "Andy Andrews is the best speaker I have ever seen."
Andy has spoken at the request of four different United States presidents, worked extensively with the Department of Defense, and continues to masterfully weave subtle yet life-changing lessons into riveting tales of adventure and intrigue—both on paper and on stage.