The search for happiness seems to define our lives. Consultants, life coaches, authors, motivational speakers, and many others earn millions telling people where happiness is and how to get there.
This makes sense with our experience of the world, as everything we do is about finding happiness. We hope that we have the right relationships to make us happy, enough money to be happy, careers fulfilling enough for happiness, and that we look good enough to find happiness in our world. It is little wonder then that the search for happiness, especially during unusually trying times, is on people's minds in 2021.
I was interested in what some experts, people whose advice is sought on the topic of happiness, were saying about finding happiness in 2021. At the start of the year, when people are contemplating New Year's resolutions, what are they being told about how to get where they want to be?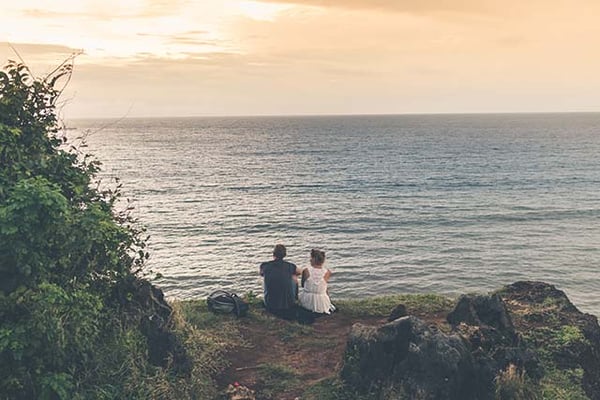 Best-selling author Gretchen Rubin wrote the book on happiness; multiple books, actually. She gave some practical adjustments that would help people find happiness like keeping a one-sentence journal of something to be thankful for everyday or arranging a walk-and-talk with a friend so you can be active and relational at the same time. Happiness, she says, is found in relationships.
Motivational speaker Tony Robbins tells us that the outside world should not determine how we feel. That it is more important to enjoy than achieve, though we need to master our relationships, tasks, and emotions. He says that happiness is about how we prioritize our values and measure them. If certainty is the highest value, what does it take for someone to feel certainty? Robbins says, "Some people need a billion dollars, some people just need to trust God."
Gary Vaynerchuk is an entrepreneur, marketing & social media expert, internet personality, speaker, and New York Times bestselling author. According to Gary, there are 5 keys to being happy in 2021: passion, execution, patience, self-awareness, and empathy. Growing in these five concepts will lead to success, which will help you find happiness in business and life, he says.
The truth is, I do not think the wisdom the world is giving out is necessarily bad advice. There are some good reasons why these experts and others like them have large followings: they are speaking to deeply-held desires that many people have to be successful, to be loved, to be desired, with the hope that those things lead to happiness.
But, the experts of the Bible discuss happiness differently. Paul says in 2 Corinthians 12:10 that, "For the sake of Christ, then, I am content with weaknesses, insults, hardships, persecutions, and calamities. For when I am weak, then I am strong."
The apostle Peter writes, "But rejoice insofar as you share Christ's sufferings, that you may also rejoice and be glad when his glory is revealed" (1 Peter 4:13 ESV).
The greatest king of Israel, David, shares his advice: "Delight yourself in the Lord, and he will give you the desires of your heart. Commit your way to the Lord, trust in him, and he will act" (Psalm 37:4-5 ESV).
I notice two differences between the perspective of the biblical authors and our contemporary experts. First, the biblical experts don't seem to see happiness as a journey, but as a by-product of another journey. The goal is not happiness, but a deeper relationship with God. To know and to be known by the Almighty.
Second, for the biblical writers, we are not the frame of reference. The experts of the world want you to be the judge. What is your definition of success? What are your goals? What steps do you think would be best?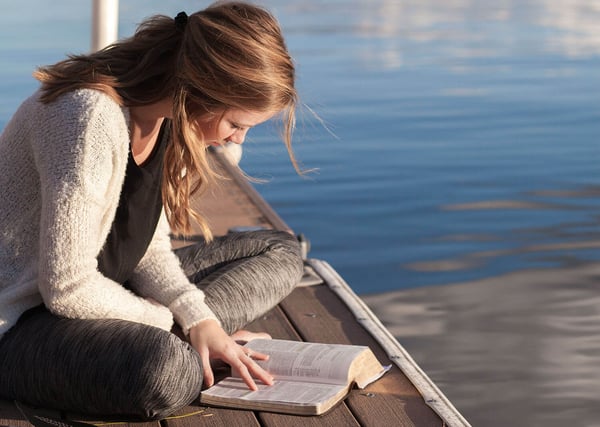 The biblical writers actually seem to be encouraging us to ignore what we see in the world or find joy in what most would consider poor examples of 'happy' circumstances. Experiencing suffering? Persecution? Calamity? That sounds like a rough year to me, but the biblical writers seem unfazed and laser-focused on God.
Going back to the original question: how do you find happiness in 2021? The answer seems simple and comes from the greatest expert of all: "Love the Lord your God with all your heart and with all your soul and with all your mind" (Matthew 22:37 ESV).
This is a teaching that many of us have known our whole lives, however, and have had trouble translating into consistent happiness. Perhaps there is a place for the world's experts to speak into modern implementations of that. Maybe it is not just about knowing the truths of God, but using modern methods to implement the truth.
What are the metrics that measure how loved by God we feel? If that is our priority, how do we increase it?
How can we use business concepts to benefit our relationship with God? What if we tried to increase in our spiritual passion, execution, patience, self-awareness, and empathy?
Perhaps we can add in little habits that bolster our relationship with the Almighty. Have a walk-and-talk with Him. Or, we could keep a happiness journal of the things that we are thankful for or the things we appreciate about God.
I do not believe there is a 'right way' to pursue our relationship with God or an easy path to happiness. So much of Scripture discusses how to find joy in the middle of struggle! That is not easy for any of us. But one thing we know to be true: our satisfaction is only found in God. If we want to find a new level of happiness this year, it will have to involve us pursuing the old things in new ways and bringing new perspectives to things we have already known were important.