By Debbie Ryan
Deciding if and how to gather this holiday season will be an individual decision. It may also be a difficult one. Weighing mental health and physical health this year has been tough for many.
The safest way to gather this holiday season is virtually or with your own household, but many are yearning for some socialization and activity, and will gather in-person. We would like to discuss what you can do to increase physical safety while gathering together this year.
Hosting an event
First thing's first: In your invite you should mention that you understand if guests prefer not to meet in person this year. Second thing: Really understand. This is a difficult time for many and we need to respect others' decisions.
Before you set up, scope out your space. The more space, the better. Outdoor space is best, but even open windows will help with air circulation. Place hand sanitizer by all food stations and around gathering areas. One way to be festive and safe while providing spacious seating arrangements is by adding a few more decorations in between chairs.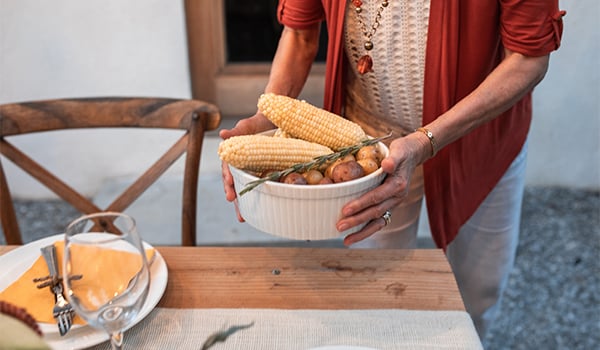 When you greet your guests during your event, let them know where handwashing stations are. Consider providing individual food options over a buffet or family-style dining. Make clean-up easier and safer by using disposable options this year. The CDC recommends grab-and-go food options when possible, but states that if you do have a buffet, it is best to have one designated person who serves food to the guests.
Afterward, throw away the paper plates and serving trays, wash your hands often, and disinfect all areas.
Attending an event
Before going, get the details of the event and what safety precautions will be practiced before you decide if you are comfortable attending. The level of precautions you expect may be different from your host's. Remember, individuals are at different risk levels and the need for precautions will vary among different families. Next, do your host and their guests a favor and stay home if you are feeling sick. However, if you are feeling fine and festive, wash your hands and grab your mask as you head out the door.
Upon arrival, avoid greetings involving physical touch. Greet with a smile instead. Try to maintain distance even when having conversations. Keep an eye out for food that has been touched by others. Be sure to keep track of your beverage; label it if possible. Often, glasses or cups at a party may all look similar, especially if the host has decorated with a theme and purchased bulk drinkware. Remember, if at any time the gathering becomes too large or you feel unsafe in any way, you may politely excuse yourself.
Afterward, thoroughly wash your hands and your mask.
Regardless if you choose to gather in-person or not, you can bring holiday cheer to others.
Keep the holidays meaningful through sharing a kind word and giving to charity. Consider delivering a packaged meal to higher risk neighbors. You can even call ahead to let them know you will be dropping it at their door. Find ways to make special memories in the new things you will do this year. Find the blessing of intimate family time and helping others.
"And let us not neglect our meeting together, as some people do, but encourage one another, especially now that the day of his return is drawing near." - Hebrews 10:25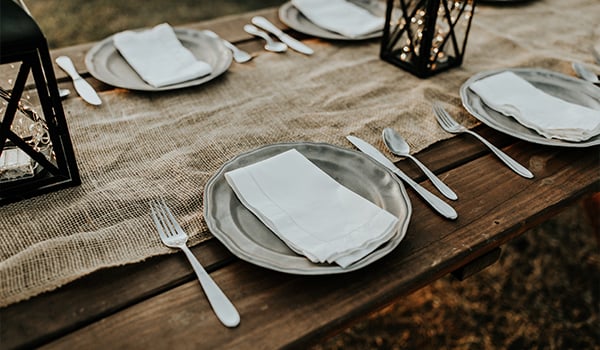 Gathering together is not only something we like to do, God even tells us to gather. However, if that needs to be a virtual connection, that is ok, too. Allow virtual gathering to include friends and family who live far away. This will add value and meaning to have them participate when they otherwise would not have been able to.
If you do physically gather, be safe and allow your guests to feel comfortable.
Happy Holidays!