I can remember awkwardly placing our newborn daughter into an oversized car seat on our first car ride home from the hospital. Though in our teens, we were even more cautious than most young. One baby changed everything and caused us to see beyond ourselves.
Mary knew that well. Though prophesied, from the first news of the conception of Jesus, her life was no longer predictable. The glorious King by birthright growing within her was regarded by most in shame. The immeasurable honor of bearing the Son of the Living God esteemed by few and acknowledged mostly by those unknown.
Surely God, the Father, was aware that the decreed census would not only move Mary and her espoused husband, Joseph, to the exact time and place where Jesus would be born, but spare Mary the additional pain of local judging hearts and tongues.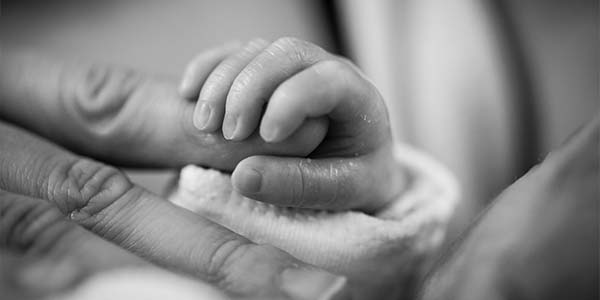 No baby showers from well-wishing friends and family for Mary… unless you count a star appearing in the heavens catching the eye of several Magi in a faraway land, prompting their arduous journey to find the meaning of such a sign. And upon the arrival of Jesus, a party of heavenly beings appeared singing glory to God and heralded the news of his birth in a nearby stable.
Such confirmations that Mary's seemingly poor baby was treasured beyond the material – or lack thereof – world around her. God cradled His Son in the arms of Mary and Joseph and the heavens couldn't contain the news. The new young mother cherished each event within her heart.
As the child grew and in God the Father's patience and providence, a visit from the distant Magi finally came at the ordained time to offer worship with provision to move the child and his family to live safely as foreigners in Egypt. With hopes and dreams Jesus grew and waxed strong, filled with wisdom, and the grace of God was upon him.
A beautiful birth story foretold and yet unrecognized in its unfolding. This one baby's birth, merging all mankind with holy and extravagant grace, causing us to see beyond ourselves to the Messiah, Jesus.
Family Activity for young children:
Day 1:
Take a moment to read or tell the story of the birth of Jesus from Matthew 1:18 – 2:14. Consider reading from the Berean Study Bible or New Living Translation.
Discuss: If you were able to give Mary a baby shower for Jesus, what kinds of things would you give to her?
Do: Draw a picture of at least one gift you would bring for Jesus when he was a baby.
Then read or tell the story of the shepherds from Luke 2:7-9
Ask: Would you be afraid if an angel stood in front of us and the night sky shined around us with the glory of God? What would we do?
Let's look at what the angel said: Read Luke 2:10 – 12
Ask: Who is the Savior who was born? Where did they say the baby was?
Read Luke 2:13 – 14
Do: Act like you're the angels singing and saying, "Glory to God in the highest, and on earth peace to those with whom God is pleased."
Ask: What do you think the shepherds did? What would you do? Let's look –
Read Luke 2:15 – 17
If you have a nativity scene or crèche, show the children who each person is in the birth story.
Day 2:
Share your child's birth story with them. Tell them about any baby showers people had for you or the important people who were at their birth. Let them know how much you thought about them before you got to meet them in person. Share your first reaction and / or words when you got to see them for the first time.
Ask: What do you think Mary and Joseph said to Jesus when they first saw him?
Ask: If you were one of the shepherds, what would you say?
Ask: Do you remember what the angels said to the shepherds?
Do: Draw a picture or use playdough to depict angels in the heavens singing glory to God because Jesus was born on earth.
Specifically ask if your child(ren) has any questions.