By Peter Rosenberger
@Hope4Caregiver
Why Continue Putting Coins In A Broken Soda Machine?
At a support group I regularly attend, a soda machine dispensing perfectly chilled drinks hums quietly against the wall. While seemingly a small thing, I enjoy the meetings with a refreshing beverage—taking a break from challenging days.
Uncharacteristically, the machine deviated from our regular transactions and took my money without providing a drink. Slightly irritated, I called the number posted on the machine and left a message for the vendor. Explaining that the machine took my money, I trusted the owner to properly manage the issue.
Returning the next week, I held my breath while clinking coins into the slot. Surprisingly, two sodas tumbled out! Chalking it up to "balance," I gave the second soda to a friend. Giving a glance at the machine, I felt, "Hey …we're even."
The next week, the machine took my money—again.
Repeating the Process
Following the prior procedure, I expected the glitch to work itself out again. This time, however, no satisfaction came. Shaking and tipping the machine failed. In addition, reaching my arm up the slot proved futile.
After pointlessly feeling resentment toward the machine and the anonymous vendor, I eventually accepted it was broken. Throwing up my hands, I brought a bottle of water from home. In doing so, I protected my money, health, and peace of mind.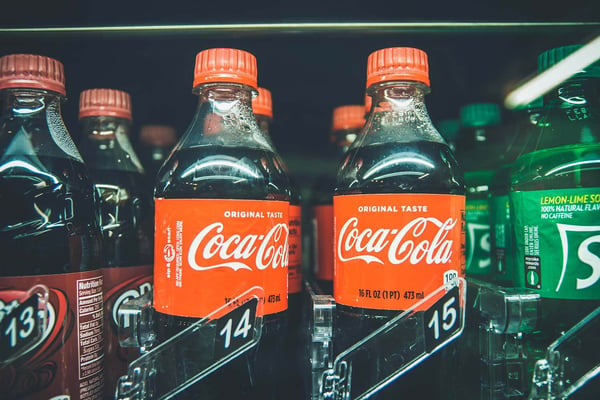 Photo by NeONBRAND on Unsplash
A Teachable Moment for Caregivers
Sometimes, as caregivers, we put our treasure—our self-worth and peace of mind—into broken individuals. Furthermore, those individuals often lack the ability to respond in a way we'd like or that is appropriate. This may cause us to feel rejected and discouraged. Changing our perspective, however, helps us see our expectations are resentments waiting to happen.
The human race, in general, struggles with getting our self-esteem from other people. We allow others, by their comments or behavior, to pass judgment on whether or not we're worthy.
A woman recently shared about her elderly mother with dementia. While struggling to return her to bed following a fall, the mother spewed the most hateful things at her.
Clenching her teeth through hot tears, she safely helped her mother, but then took a break. She needed to step away for a moment to collect her thoughts and remind herself that all those things her mother said do not get to pass judgment on her self-worth. In doing so, she reminded herself that "…the machine was broken," and she needed to protect the treasure of her heart.
Who Do You Believe?
The same people that say you're wonderful can turn right around and say you're lousy. Who do you believe?
From dementia to narcotics, from chronic pain to alcohol, impairments come in all shapes and sizes. Looking for affirmation from a "broken" or toxic person brings pain and disappointment.
Whether sidelined by a disability's logistics, or trapped within our own dark thoughts, every caregiver struggles with isolation. In that isolation, we are often subjected to the negative behaviors of the one we care for, or our own self-judgment. Rather than trust the treasure of our self-worth to broken machines—to broken people—there's a purer and better source of value offered to us.
Accepting God's inexhaustible and perfect love for us allows us to hide our treasure—our worth—with and in Him. That's a safer place "..where neither moth nor rust destroys and where thieves do not break in and steal." Matthew 6:20
"Are not five sparrows sold for two pennies? And not one of them is forgotten before God. Why, even the hairs of your head are all numbered. Fear not; you are of more value than many sparrows." Luke 12:6-7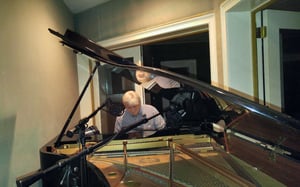 Peter Rosenberger is the host of the weekly syndicated radio program for family caregivers. He has served as a caregiver for his wife, Gracie, who lives with severe disabilities, for more than 30 years. The author of four books, including HOPE FOR THE CAREGIVER, Peter is also the president of Standing With Hope. Peter and Gracie live in Nashville, TN.