By Pastor Matthew Decker
While riding on a train with her father, Corrie ten Boom asked her father a question about a subject she was not familiar with. Her dad thought for a moment and asked her to pick up the heavy luggage in front of them. She could not. He then said, "Some knowledge is too heavy…you cannot bear it…your father will carry it until you are able."
The basic premise of this story remains true for each and every one of us. Often, circumstances in our lives place upon us a burden that is simply too much for us to handle. It is in these times that we need family to come in and help.
Throughout the New Testament, God has painted a wonderful picture of a family of believers. As a believer, the Christian is adopted into the family of God (Gal. 4:5-7; John 1:12). In fact, family terms are heavily used in the New Testament to describe our relationships with God and with fellow believers.
For instance, between Acts and Revelation, family terms of brother/sister are used 161 times, father 79 times, son 64 times, and child/children 50 times.
Likewise, Galatians 6 begins with an address to the church as "brethren." In this chapter, Paul is addressing the role of the family of God on how to properly deal with the sins and burdens we face on a daily basis. We see in Gal. 6:1-3 a very practical side of grace and how to show forth grace in a loving way.
First, members of the family of God are instructed that "if a man be overtaken in a fault, ye which are spiritual, restore such a one in the spirit of meekness; considering thyself, lest thou also be tempted."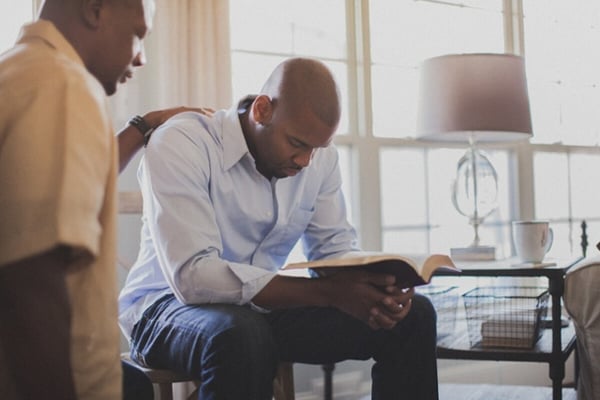 A reality presented in these verses is that within this family, you will be at all times one of two people: a restorer or one in need of restoration. The idea of being overtaken is as if you were caught unaware and unexpectedly from behind.
It is a reality that at some point in our lives, each of us will fall into sin, even if we are certain we never would. As a result, Paul has instructed the reader to do a couple things. Those who are spiritual, or as Gal. 5 establishes, those who are demonstrating the fruit of the Spirit, should seek restoration for the one who has been overtaken.
However, this is to be done in a spirit of gentleness because we may soon be in a similar circumstance. One has said it this way, "You can restore a wall gently with a paintbrush, or you can tear it down with a sledgehammer." Both will change things, but one is less destructive. We are not to be about destroying our brothers and sisters but restoring them gently.
Second, within the family of God, we are instructed to, "bear ye one another's burdens, and so fulfill the law of Christ." Family members sin and it must be addressed, but family members also need help from other family members.
In being there to assist one another in the burdens of life, we demonstrate the love of Christ. Loving God and loving others are seen as the greatest commandments (Matt. 22:37-39.) It is a loving thing to address sins in the family and it is a loving thing to help them with their burdens.
However, there is a warning to avoid the attitudes of intolerance and arrogance. Gal. 6:3 warns, "For if a man think himself to be something, when he is nothing, he deceiveth himself."
If we are not currently struggling with sins or burdens, it would be foolish to act as if we are perfect. Sitting in this attitude of arrogance is no better than the hypocrite of Matthew 7 who fails to see the log in his own eye but will point out a mere speck in the eye of another.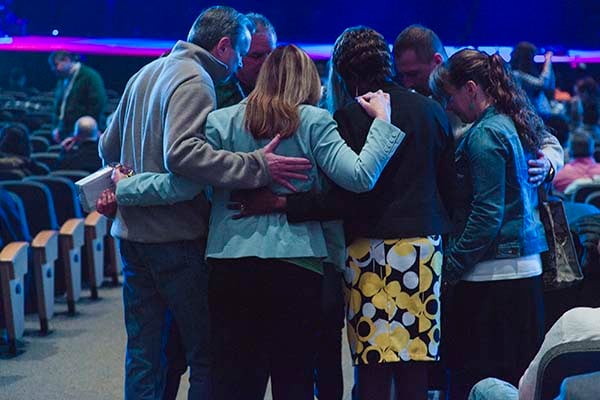 Intolerance exists when we are willing to sit idly by, when a need is clearly presented to us, and we ignore it. Instead of having a mindset of "I won't get involved" or "I am glad that is not me," we should have an attitude of grace, humility, and love. Humility is especially on display here in this passage, since we are described as nothing.
There is a self-examination and subsequent realization, that we are no better than anyone else. Once we realize this, we should be humbled as opposed to arrogant. Humility has been rightfully said as "placing others before yourself." We cannot sit around in an attitude of judgement; we are commanded to get involved in the lives of others.
Therefore, let me implore you to get involved in the family of God. We must sacrifice time, energy, and maybe even funds out of love for our brothers and sisters in Christ.
Several years ago, my dad called me needing help taking care of my mom who was terminally ill. I loved both my mom and dad dearly, so it was no problem to rearrange our lives to travel to Ohio and help at home for a couple weeks. That is what family does. Family will rearrange their lives to help a loved one in need.
So, I ask you this question: what are you doing to show love and grace to your brothers and sisters in Christ? Are you actively seeking to address their sins? Are you diligently striving to help them carry their burdens? Are you demonstrating the grace, love, and humility of Christ before others?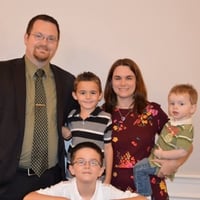 Matthew Decker has lived in central Florida since 2015 and works as an Associate Pastor in Palm Bay, Fla. He is a husband and a father of three active boys.