As May recognizes Mental Health Awareness, we chose to share a member's story that we know will touch so many lives. Though it highlights great adversity and pain, her story is filled with grace. Medi-Share Member Janet E. suffered extreme loss but by the Grace of God she is mended and whole again. She shares her journey of mental struggles and her testimony of how she overcame it all with our powerful God by her side, to fill her with hope once again.
April 15th, 2000 didn't start out like any other day for Janet.
On that day she considered taking her life. Nonetheless, she got up and took her boys to the beach where they were both competing in an amateur surfing contest, despite the overwhelming and unbearable emotions that burdened her.
"I'd lost about 40 pounds over the last three months; ever since my dad died. When I'd returned home from the funeral, my boyfriend of 13 years had packed and was leaving me for another woman. My mom had died a year earlier and I was still reeling from that loss. Now they were all gone.
"My entire support system pulled out from under my feet"
"Every morning I'd get up and get the boys off to school. Then I'd close my curtains, take the phone off the hook, and crawl back into bed where I'd cry myself to sleep.
"I was praying but all I did was cry out from my heart. All my pain, all my frustration, all my fear; it all came tumbling out like a junk drawer that fell off its hinges. Eyes closed, oblivious to my surroundings I communed with the Divine Source of Life and simply said, 'God, if you are real, please put me out of this pain.'
"Then, the most extraordinary thing happened. The pain was gone. All I could feel was this amazing sense of love and acceptance. This love was unlike any other love I'd experienced; not even the love I had for my children. It felt like someone was pouring warm honey on my head. At that very moment, I heard a voice. A voice that resonated deep in my spirit. It said 'No one will ever take my love away.' It was as if I was being embraced. It was a powerful, yet pure love; a love beyond human comprehension. It was the first time in 42 years that I felt truly, completely, unconditionally loved.
"Seven months later I met a man who would become my husband and together we continue to walk this path of supernatural love. The boys are grown and walking out their own paths, including wives and children. There have been trials and there have been triumphs. Through it all, God has never left my side. Now I know that no matter what happens in this world, there is always hope."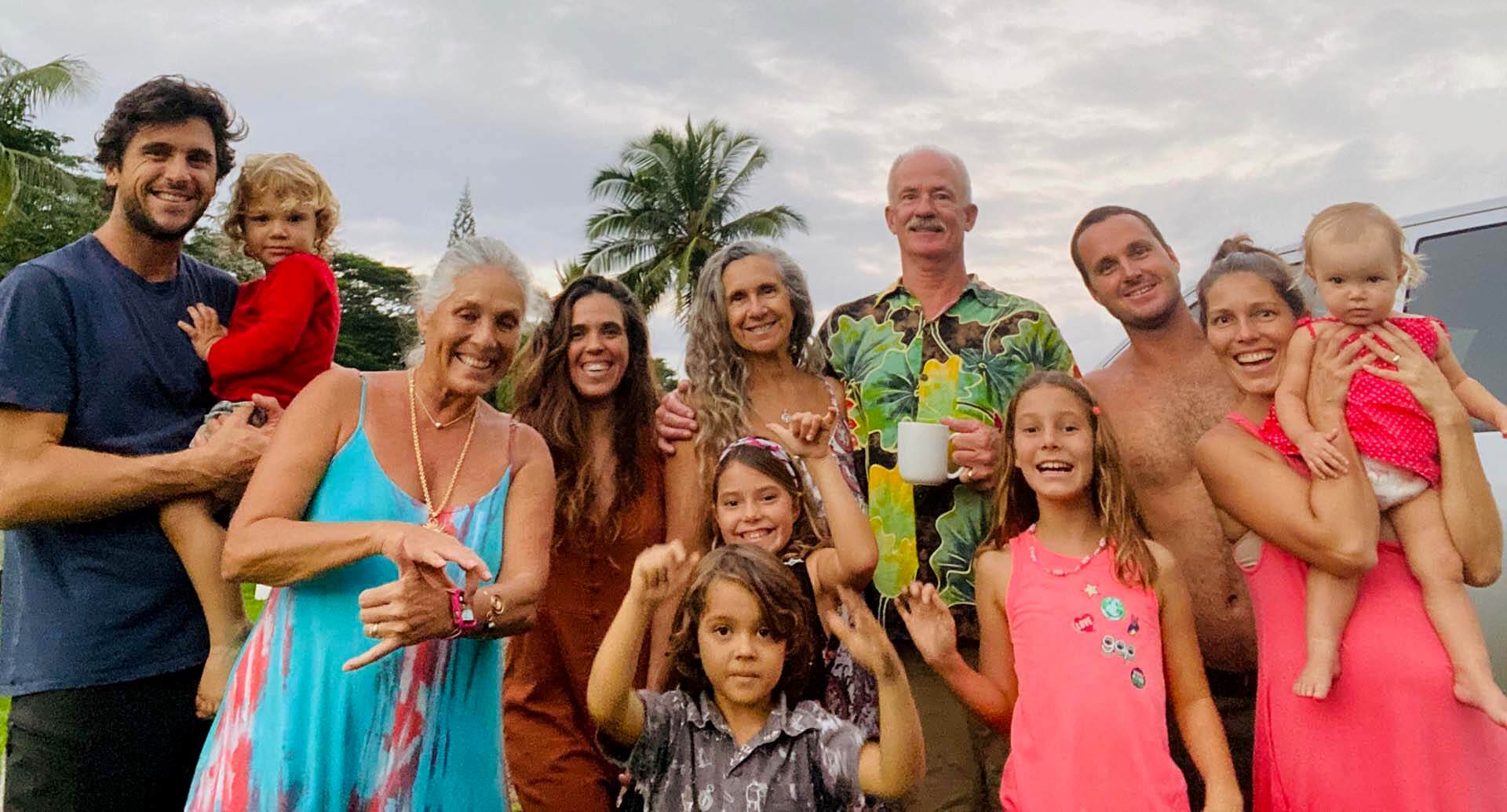 Janet, in the middle, with her husband and some of their family, including her two boys and their families.
"It's been years since that day on the beach that I discovered supernatural love and it has never left me. It is a love that requires nothing but to be received. It is not based on who I am or what I do but is based on who God is and what He does.
"Because after all, God is love."
After talking with Janet over the phone and expressing how her story touched my life as I knew it would so many others, she shared with me that she "looks back on and reads that testimonial as if it's not even her; she was a completely different person and the Lord made her whole and new again!"
She has been a Medi-Share member for about three years now and mostly loves how Medi-Share is a community. From the testimonials and stories about other members and the encouragement she receives, she has peace of mind and loves being surrounded by other brothers and sisters in Christ when it comes to her health care.
If you're a member and are feeling that despair that Janet felt all those years ago, you do not have to face life alone. Members have 24/7 access to mental health counseling via phone through Medi-Share's preferred provider. For more information or to schedule a call, click here.
If you are not yet a Medi-Share member and want to learn more about this amazing community, visit medishare.com today.