Almost everyone has experienced some sort of disruption to their routine in the past few weeks. Whether you've been sent home to work remotely or your kids' school has started "e-learning," things at home have changed. With more and more states issuing stay-at-home orders and closing nonessential businesses, how are we to fill our days?
To begin, whether you have kids or not, may I recommend making a schedule for yourself? This is the perfect time to start a new, healthy routine, because… well… everything is new. If you are creating a schedule for children, 20-30 minute increments are probably best.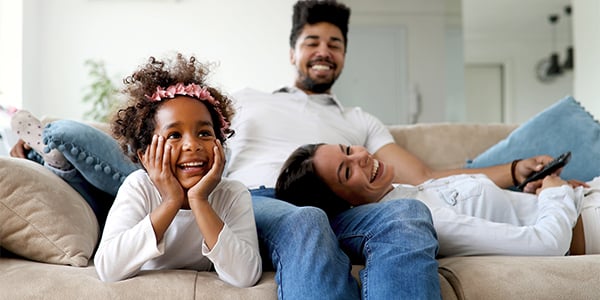 After you've roughed out a general schedule, it's time to get to the details! We've made a short list of some ideas to help you break up the monotony. Thankfully, many businesses are compassionately providing their services for free during the COVID-19 crisis, so this is by no means a comprehensive list. However, hopefully it jumpstarts your imagination and helps you build memories with your family during this unique time.
Lunch Doodles with Mo Willems
Author and illustrator of Don't Let the Pigeon Drive the Bus!, Mo Willems, is posting daily "Lunch Doodles" videos. Although he states the date at the beginning of each video, you can choose to jump in at the current date or watch through them chronologically. It's a fun, quirky, kid-friendly look into what being an artist is like as well as guiding them through some doodles. So grab some paper and markers and get ready to doodle with your little ones!
Read Books with Real Astronauts
Story Time from Space is a great resource. This website has numerous videos of astronauts in the International Space Station reading childrens books. Each video features a different book and astronaut and shows different rooms and equipment in the International Space Station.
Study Sea Creatures at the Georgia Aquarium
On their website, the Georgia Aquarium has many webcams set up to view a plethora of their underwater residents. The African Penguins are particularly fun to watch, but I'm sure you'll enjoy observing them all. A fun activity to jumpstart your children's imagination might be to have them write down investigative questions about what they see. What's different about each of these underwater animals that you notice? Do penguins swim? Do jelly fish have eyes? Etc.
Enjoy Free Classes for Children at Beanstalk
Beanstalk is offering free classes for the duration of the Covid-19 outbreak. They feature really fun, interactive classes that touch on science, art, reading, and more. Each lesson lists the supplies needed for the lesson and many have fun activities included!
Start Seeds for Spring
Pick up some seeds and potting soil from your local hardware store (or have them delivered if that's an option) and see what you can grow! If you have an empty egg carton on hand, this can be a great place to start seeds. Watering every day and recording observations (either by drawing or writing) can make this project educational.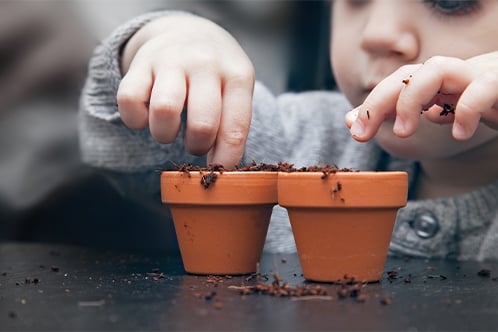 Host a Virtual Tea Time/Lunch Break with Family or Friends
A virtual tea time with snacks is sure to be a hit. Pick a family member or close friend to call and use any number of video chat platforms. If you or your child aren't particularly chatty, prepare five questions to ask your tea time guest, and maybe a simple game like tic-tac-toe to play at the end.
Rent Audiobooks at your Local Library for Quiet Time
Many local libraries have an online portal. Look and see what kind of audiobooks are on the virtual shelves! The Chronicles of Narnia by C.S. Lewis are very fun and are read by an engaging reader, but the options are endless. All you need is a library card, and if you don't have one, some libraries are offering online registration while they're closed.
Complete Some Family Fitness Challenges
See who can do the most jumping jacks, wall sits, army crawls or laps around the house. Anything turned into a competition can make it more fun.
Create an "Obstacle Course" in your Backyard
Get creative! You can even have your kids help "build" the obstacles or you can set it up yourself and surprise them. Once they complete the course, time them and see if they can beat their previous time.
Play Calm, Relaxing Music to Set the Tone
Music really works wonders. In my short stint as an art teacher, I loved the point of art class where I got to release students to work independently on a project. Often times, I would turn on relaxing music and it just seemed to help everyone focus and settle in on the tasks they had. Music can also be a great "timer." Instructing your little pupils that they can't get out of their seat until three songs have played saves them from wondering when they can be done and you from getting a headache.
I pray that in the chaos of this time you lean in to God's grace for yourself and others. He alone is all-powerful and sovereign. We can trust that when the waters are choppy He's in the boat right beside us.
We want to hear from you! What free resources or fun ideas have you tried with your family recently? Share in the comments below!