We had many reasons for moving. I did not get an email from heaven that would point the way, so I looked at our circumstances and gave this decision to the Lord. We are committed Christ-followers and desired to make a decision in alignment with that commitment. After thoughtful prayer and consideration, we decided this move would be best for our family.
Leaving the familiar and embracing our new hometown came with some challenges. I think the biggest of all the challenges we faced was the uncertainty of what moving across state lines would bring. Where would we live? Where would we seek employment? Where would we go to Church? How quickly could we build meaningful relationships? And, could we love our new state as much as we have loved the one we left?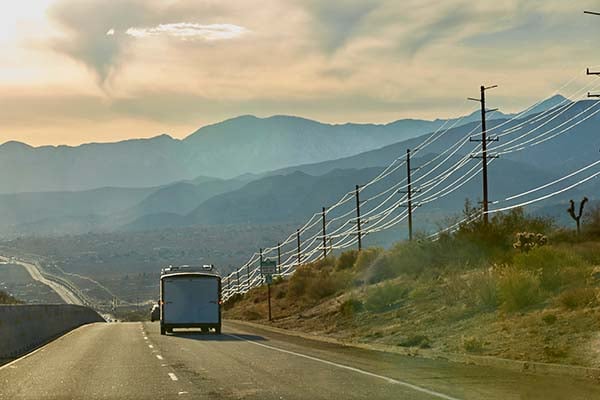 Living in the 21st century comes with some challenges. We live in a mobile world in which transition is the norm and moving often becomes necessary.
The term "digital nomad" has been a buzzword among those who are capable of living anywhere in the world and earning an income from that location. Technology has made it possible for us to work in our pajamas from remote locations around the world. Our world is changing so quickly and people are moving from one place to another in record numbers. Consider the following statistics:
The average American moves 11.7 times in their lifetime.

[1]

According to new Census data, nearly 28 million people — or 8.4% of all Americans — moved within the United States in 2021.

[2]

Based on the latest Annual Social and Economic Supplement (ASEC) data, 17.29% of those moves were state-to-state, which means that approximately 4.8 million Americans made interstate moves in 2021.

[3]
As these statistics reflect, people are on the move! Often, circumstances in our lives present us with the decision to relocate. Honestly, that can be a scary and intimidating decision. On the other hand, for some, it is an exciting decision.
There are many reasons people find themselves in transition from one location to another. Financial circumstances, job offers, and military orders are some of the most common scenarios.
I think one of the biggest reasons people find themselves moving is they see greener grass somewhere else. I say this because no doubt the green grass of Colorado had been calling my wife and me for years before we made our decision.
All of the uncertainty was there and yet, we felt pulled toward this new adventure.
We certainly made mistakes in our journey. There are some things we did not anticipate as we moved. But, in our transition, we did some things right too that I'd love to pass along.
Here are some practical tips for transitioning to a new city:
The Decision: Place your desire to transition before the Lord. If we feel like we are being led into something, then we must have confidence that He is sovereign in these circumstances. We can bring these decisions before the Lord asking for his wisdom in this decision-making process.
The Research: Ask yourself if this new place could be a fit for you and your family. Do some homework here that would be helpful for your move. Fully researching the new possibilities is a prudent decision. Are there videos about your city that address the pros and cons of that city? Are there real estate professionals who have commented on the ownership or rental opportunities in that city? Is there a good amount of churches in the area for your family to try? Have you seen the school reviews? Are there job opportunities there that support your career path? What is the quality of life there? What are the crime statistics for this city? What is the cost of living compared to the rest of the country? Lastly, what do locals say about their city?
The Move: Make the move! Call the moving company and start packing. We made the decision and sold the house. The whole family was involved in the process of boxing our worldly possessions, and packing the moving truck. Honestly, for us, this was the easy part. The hard part was saying goodbye to friends and family who would not be immediately in our lives anymore. At this point, there was no turning back; we were fully committed to making this move. We left the old life and embraced the new city with an open heart.
Settling In: We immediately embraced the new. There were new parks, restaurants, banks, supermarkets, climate, neighbors, and churches. Everything was new and different! We immediately started the process of setting up our new home. We unpacked the boxes and set up the closets, hung the art on the walls, and set up the computers. The familiar things from those boxes made some of the unfamiliar things easier to handle.
Building Friendships: There is value in reaching out right away and making new friends. Get out and meet new people! Loneliness is something every new transplant will face, especially if there are no family networks in the new city. I sensed building these social networks was an important component of spiritual and emotional health. I encouraged my kids to begin the process of building friendships as I also began looking for connections with others. Social connection is a crucial component of successful transition and putting down roots.
Building New Traditions: There is one thing that has been helpful as we have transitioned into our new living environment. We developed new traditions in our new city. We found new restaurants that resonated with us as a family. Date nights were fresh as we explored all the new places.
Community of Faith: Finding a community of faith to connect with is vital. Mid-pandemic, it was easier to just observe the church services from the comfort of our homes and casually connect online, but this is not beneficial for us as believers long-term. We wanted to connect with other believers and dive into a community of faith right away.
Exploring on Foot: Walking the neighborhood was helpful in developing a love for our new surroundings. By exploring the miles of trails that surrounded our home, we were able to develop a love for our community. We met hikers and bikers and other outdoor enthusiasts who gave us helpful hints about this place we now call home! We read the monuments and placards that gave meaning to the founders of our new city.
To those who find themselves in transition, it can be a positive thing. To those who have itchy feet and are looking for the next new adventure, you can make this experience a great one!
U.S. Census Bureau, "

Calculating Migration Expectancy Using ACS Data

"

U.S. Census Bureau, "

U.S. Migration Continued to Decline From 2020 to 2021

"

U.S. Census Bureau, "

Annual Social and Economic Supplements

"