Surrender is one of the most difficult words in our Christian walk. It can feel good to sing, "I Surrender All," but it can leave us wondering why we do not surrender more of ourselves and our lives to God.
As a chaplain, a frequent question I get is, "How do I give it all to God?" When we ask that question, it is a recognition of how difficult it is for us to get to a deeper place of surrender.
One of the reasons deeper levels of surrender to God are difficult to get to is because we try to use our normal means of problem-solving. If I want to learn more about a subject, I research it. If I want to pick up an instrument, I practice it. If I want to be more successful at work, I put in more time, more energy, more effort.
The theme that runs through these strategies is that when we face challenges in life, our answer is to work harder, to do more, to push ourselves more.
But this is the reason it is so hard to give it all to God: you cannot try harder to surrender.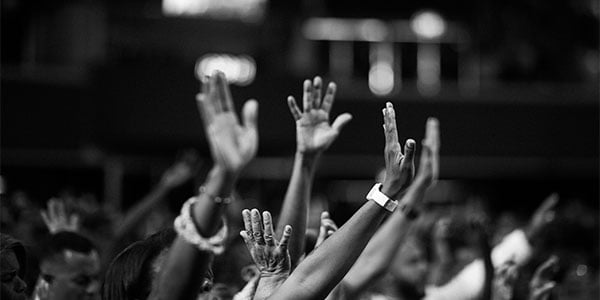 Surrender is about letting go. And there is not a way to push hard enough or hold tight enough to let go of something. Our experience bears this out; if trying harder could get us where we wanted to go spiritually, we would already be there.
So what do we do? If the problem is not a lack of trying hard enough, what is it? What prevents us from letting go?
Control.
We like it. We love the feeling of being in control; we hate the feeling of being out of control. If we give it all to God, that includes our fears, dreams, stress, frustrations, hopes, and expectations. It requires us to put more trust in God's plan than our plan. It requires us to put more trust in the strategy of letting go than the strategy of trying harder.
Then, the difficulty of giving it all to God is more about tolerating uncertainty than "saying the right prayers" and "doing the right things." It is about the process of letting go, so that we are free to give it all and not ruled by fear.
The fact that David walks through this process is part of what makes Psalm 23 so memorable and comforting:
The Lord is my shepherd; I shall not want.
He makes me lie down in green pastures.
He leads me beside still waters.
He restores my soul.
He leads me in paths of righteousness
for his name's sake.
The psalm begins with an admission of frailty, with David identifying with sheep – animals with famously low intelligence – in comparison to his master, the shepherd.
Even though I walk through the valley of the shadow of death,
I will fear no evil,
for you are with me;
your rod and your staff,
they comfort me.
Here, David speaks of the tension we all face. The dark valleys of Israel were terrifying to sheep. If shepherds were traveling late, sometimes the sheep would not follow, increasing the danger to themselves. Shepherds could stand in the middle of the flock, instead of leading from the front, in order to bring them comfort.
You prepare a table before me
in the presence of my enemies;
you anoint my head with oil;
my cup overflows.
Surely goodness and mercy shall follow me
all the days of my life,
and I shall dwell in the house of the Lord
forever.
In the psalm, the enemies do not disappear, but David can rest in their presence because he trusts in the presence of God.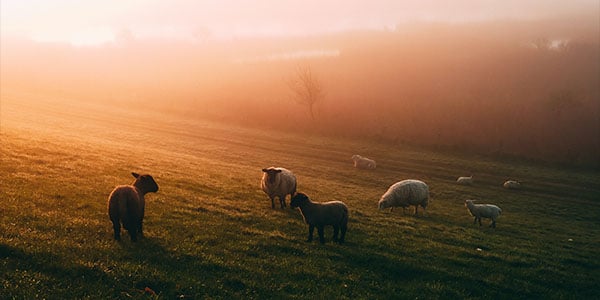 How do we give everything to God? It is about letting go the way David did. We let go of our pride, we seek comfort from the Shepherd instead of perceived safety, and we allow ourselves to relax in the middle of tensions.
When we start to let go, we become freer to give things to God. Because then we do not have to rely on our intelligence, our control, or our ability to solve everything. We rely on the Shepherd. His intelligence, His control, His ability to resolve and restore everything.
When we get to that place, it becomes easy to hand more and more to God as we realize that we never had control over those things in the first place. And there, it becomes clear that the comfort of the Shepherd is better than any of the comfort that holding on to stress or control can ever provide.