Lately, there has been a lot of talk within Christian Care Ministry about family. Maybe it is an annual topic at Christmas time and it is simply resonating with me as I'm missing my extended family this year due to restrictions.
By God's design, our families have a lasting and powerful influence on our lives. I've heard it said, and have repeated it many times, that a childhood lasts a lifetime. Thinking back on your own, you may be grateful for the many fond and fun memories or, thanking God for His grace that continues to heal and re-establish you (2 Corinthians 5:17).
This holiday season is another chance as we gather, whether in person, by Zoom, or phone, to be deliberate about the kind of influence you will leave with those you love or bear in love.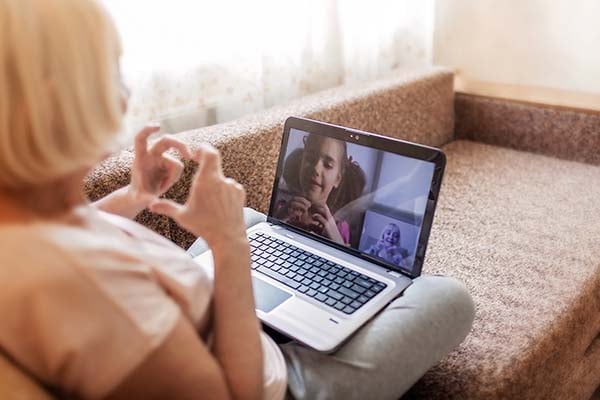 "You are the light of the world. A town built on a hill cannot be hidden. Neither do people light a lamp and put it under a bowl. Instead they put it on its stand, and it gives light to everyone in the house. In the same way, let your light shine before others, that they may see your good deeds and glorify your Father in heaven." Matthew 5:13-16
We actively and passively pass traits and qualities to our next generation. How many times do we see the sins and mistakes of parents duplicated by their children or other family members?
As I've been reading Matthew's account of the birth of Jesus, he introduces us to the 'Herod Family' recounting how King Herod, called the Great, was deeply disturbed when hearing about the birth of another 'King of the Jews.' Herod cunningly requested that he, too, would like to worship this 'new king' and that the wise men from the east should report back to him when finding the child they were searching for.
We know that God intervened through a dream and after the wise men slipped out of Bethlehem, and another dream directed Joseph and Mary to escape to Egypt, this Herod brutally massacred all the boys in and around Bethlehem who were 2-years old and under.
His son, Herod Antipas was watching. Under his father's influence and desire for approval, he had John the Baptist beheaded for calling out the sin of marrying his half-brother's wife, and was involved in Jesus' unjust trial.
Herod's grandson, Herod Agrippa I, violently attacked some who belonged to the church and executed the apostle James with the sword. He saw it pleased the religious Jews and arrested Peter, too. And, true to his family heritage, a second grandson, Herod Agrippa II, was one of Paul's judges.
This family powerfully influenced one another to do evil and was used for the destruction of many. What a legacy.
But God.
The book of Deuteronomy repeatedly instructs us to fix God's words in our hearts and minds, to be on guard, and diligently watch ourselves so we do not forget the things our eyes have seen, and so that they do not slip from our heart as long as we live.
Just as repeatedly, we're told to teach them to our children, speaking about them as we sit at home and when we walk along the road, when we lie down and when we get up. Teach them, we're told, to our children and grandchildren.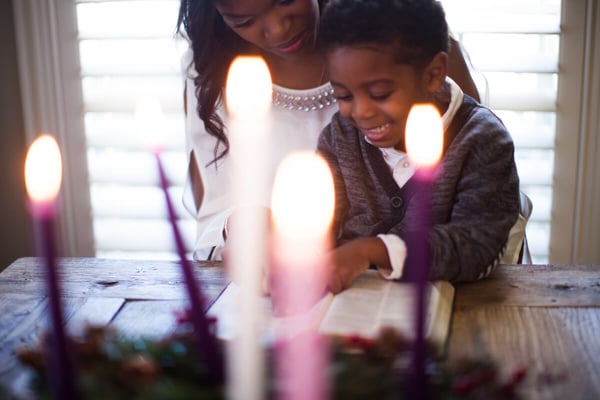 We chose each day whom we will serve. Our families are listening and watching us live the choice we make. We will pass along traits and qualities. We can also count on God extending His mercy to us as we fear Him, from generation to generation (Luke 1:50). Regardless of our past histories, Jesus provides us with a pivotal reset and strengthens us to turn from destructive to healthy patterns.
Let us purpose in our hearts and strengthen our spiritual resolve to speak up and act out what we believe as we gather and interact with family this holiday season.
"As for me and my household, WE will serve the Lord." Joshua 24:15b
I'm praying for you, Church.