A worldview of healthcare versus a Biblical view... what's the difference and why should we care? Before we can discuss the difference between the two, we must first define what we're talking about.
According to the Journal of General Internal Medicine, "Worldviews are sets of beliefs and assumptions that are deeply embedded and largely implicit in how cultures interpret and explain their experience."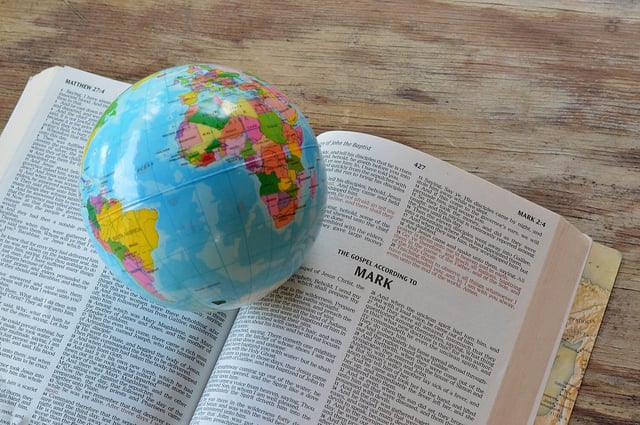 The trouble with a worldview of healthcare, then, is that the public unknowingly complies with how health professionals and insurance companies alike view our care. The worldview of our healthcare system has become such a part of our culture, that it's natural for most to accept that, in general, healthcare focuses on treating disease, making people comfortable, and making a profit in the process.
On the other hand, a Biblical view of healthcare is based on individuals' total well-being. Dr. Anoop Kumar, an emergency medicine physician in Germantown, Maryland who regularly blogs for The Shift, contends, "We will know that health care is really serious about shaping up when we begin to pay as much attention to health and well-being as we do to disease."
"Or do you not know that your body is the temple of the Holy Spirit who is in you, whom you have from God, and you are not your own? For you were bought at a price; therefore glorify God in your body and in your spirit, which are God's." 1 Corinthians 6:19-20
Compare and contrast
So how do we take a Biblical view and apply it to a secular worldview product like healthcare?
Christian Care Ministry has been doing it for years through the Medi-Share program. Medi-Share helps members to be good stewards of their overall health by living healthy lifestyles and sharing each other's burdens when a need arises. We are a 501c3 non-profit ministry focused on the well-being of our membership, not on making a profit.
When we think in terms of disease prevention, leading healthy lifestyles becomes the focus. You would be hard pressed to find an insurance agent who would encourage you in your exercise and nutrition goals.
On the other hand, Medi-Share has dedicated nutritionists and health & wellness coaches who are available to members to guide them through the process of creating healthy habits. You are not on this health journey alone!
Most importantly, when you call into Medi-Share, you'll discover prayer is our #1 priority. Your spiritual well-being is just as, if not more important than your physical health. When was the last time your insurance broker offered to pray for you?
"I love being prayed for every time I call in! I was so surprised the first time it happened and I even remember the young man's name that prayed for me. Such a blessing!" – Melissa H.
Medi-Share is not insurance. In fact, that's one of our best qualities! But we also understand the way healthcare is viewed through the lens of the current worldview. Therefore, our aim is to make the process of managing your health as smooth and positive as possible.
What it boils down to
Medi-Share is a community of Christians who have agreed to live as the early church (Acts 2 & 4) when it comes to sharing each other's burdens. It is a healthcare sharing ministry founded on the belief that there is a BETTER way… a Biblical to take care of your healthcare. A way that focuses on people, NOT profit. A way that inspires you to live a healthier lifestyle so you can fulfill the plan God has for you. We are passionate about saving you money so you can use those funds to support your family and further kingdom work.
Medi-Share is an organized way in which Christians share their money to pay for each other's eligible medical bills.
It's accountable – Members vote on the guidelines.

It's affordable – There's an option for every budget.

It's Biblical – It's modeled after the early church in the Book of Acts where people were of one heart and mind, and shared what they had.

It's community – Members support each other in prayer and come alongside you when you need it most.
So what questions do you still have about Medi-Share? Comment below and we'll be happy to answer!