by guest blogger, Erin Shelby
Are you homeschooling again this year? Many parents were pushed into homeschooling last year at a moment's notice. Perhaps your family was, and you're feeling uneasy about how homeschooling this year might turn out. How can you make it work?
There's no doubt it's a challenging endeavor. Take a moment to encourage yourself today with three thoughts on how to homeschool during unprecedented times.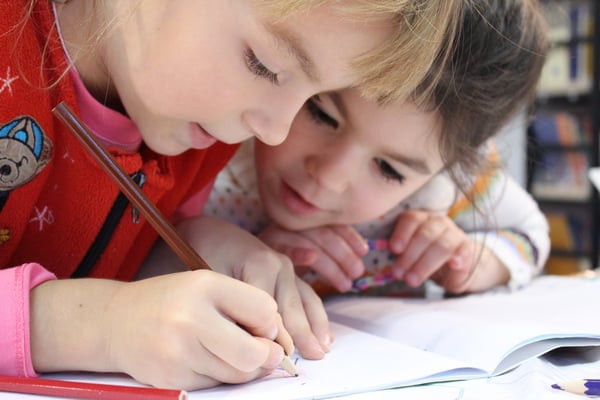 Create a Routine That Works
Experienced schoolteachers know that routines can keep le
arning going throughout the changing seasons. Routines can do the same for you as you homeschool. While your situation won't be exactly similar to someone else's, some basic questions can serve as your starting point. Ask yourself:
As you think back to last spring, what did you like and dislike? Of what worked, what can you repeat this year?
Does your family have the flexibility to do homeschooling during the evenings or on the weekends? How flexible is the time frame for assignments to be completed? If you find that your child is more focused in the evening, and there is no requirement to do school during the day, you might want to experiment with this to see if it works for your family.
Create a space for learning. Look for a space that is as distraction-free possible. TV, your child's cell phone, or anything else that would remove the focus from learning can interfere with your carefully planned routine.


Proverbs 16:3 encourages us: "Commit to the Lord whatever you do, and he will establish your plans." Having a plan will set you up for success and increase your confidence. Keep in mind that your plan might also need adjustments, and it can change over time. That's ok, too.
Set Yourself Up for Success
You can set yourself up for success. Think of the people who can help you and get your supplies in order. Help isn't just for those who are already struggling; it's for those who want to prevent problems. Virtual study buddies can help high-schoolers know who to text when a subject isn't clicking. Help can be the parent you call when you have concerns.
If math is a known trouble spot for your young child, flash cards can come to the rescue. Basic facts like addition, subtraction, multiplication, or division can be mastered with this simple tool. YouTube is a treasure trove for videos on any subject. A quick trip to the Dollar Store can inspire you and you'll find books, pens, highlighters, and motivational items to create your own learning zone that will set your family up for success.
Proverbs 15:22 tells us: "Plans fail for lack of counsel, but with many advisers they succeed." Trusted advisers don't take the place of your authority as a parent, but plans and advisers can be helpful, especially in challenging times.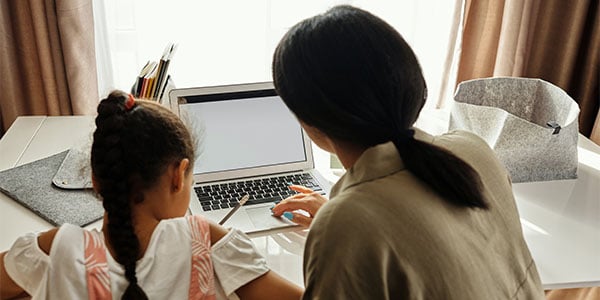 Rest to Recharge
Blending home and school comes easier to some than others. The responsibilities of everyday life – meal planning, laundry, taking out the trash, making repairs to your home, and work – can all leave you feeling overwhelmed. Take a deep breath. You can do this.
No matter how the transition into homeschooling has been for you, a day of rest every week will benefit your family. Taking a break from the responsibilities of learning and work may seem like a luxury, but it can refuel you to make you a better parent, teacher, employee, and friend.
Hebrews 4:9-11 reminds us: "There remains, then, a Sabbath-rest for the people of God; for anyone who enters God's rest also rests from their works, just as God did from his."
Just as the Creator of the universe modeled rest for us, we can enjoy the gift of rest to better position ourselves for challenging times in our lives.
Regardless of how homeschooling worked out for you in the past, you can approach this year as a brand new start. By creating a routine, setting yourself up for success, and giving yourself the gift of rest, you can approach the challenge of homeschooling with confidence. You've got this!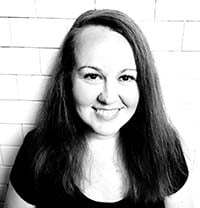 Erin Shelby is a former public school music teacher turned freelance writer. Her work has been published multiple times in Living Education, a journal for homeschooling families. Erin reviews books for several publishers. Visit her blog at https://dailyinspiredliving.home.blog/ or on Twitter @InspiredLivin15