Healthy Sandwich Swaps in a Flash!
A better lunch box is in the making...
It's back-to-school time and lunch boxes are back in business! Is the classic PB & J or a plain ham & cheese the only option? Believe it or not, there are lots of "out of the box" delicious and nutritious lunch options to choose from!
What makes a healthier lunch? More veggies, fiber and healthy fats... and less processed grains, added sugar and saturated fats! You can simply swap the bread, swap the meat, swap the cheese or swap the sauce (or jam) to make a better sandwich in a flash!
Nutritious Swaps at a Glance
Swap Your Bread
100% whole grain
Lettuce wrap
High fiber tortilla wrap
Whole grain pita pocket
Open-faced
Swap Your Protein
All-natural peanut butter
Beans or hummus
Natural turkey, chicken or lean roast beef (choose nitrate-free, and fresh from the deli versus pre-packaged when possible)
Tempeh or tofu
Tuna or hard-boiled egg
Swap Your Fillings
Sliced apple or banana
Add extra veggies
Dijon mustard
Avocado (instead of cheese)
Lots of Veggies
Balsamic vinegar
Avocado (instead of mayo)
It's as easy as making a few nutrient-rich substitutions. Check out these healthy sandwich swaps from our Medi-Share Certified Health Coaches.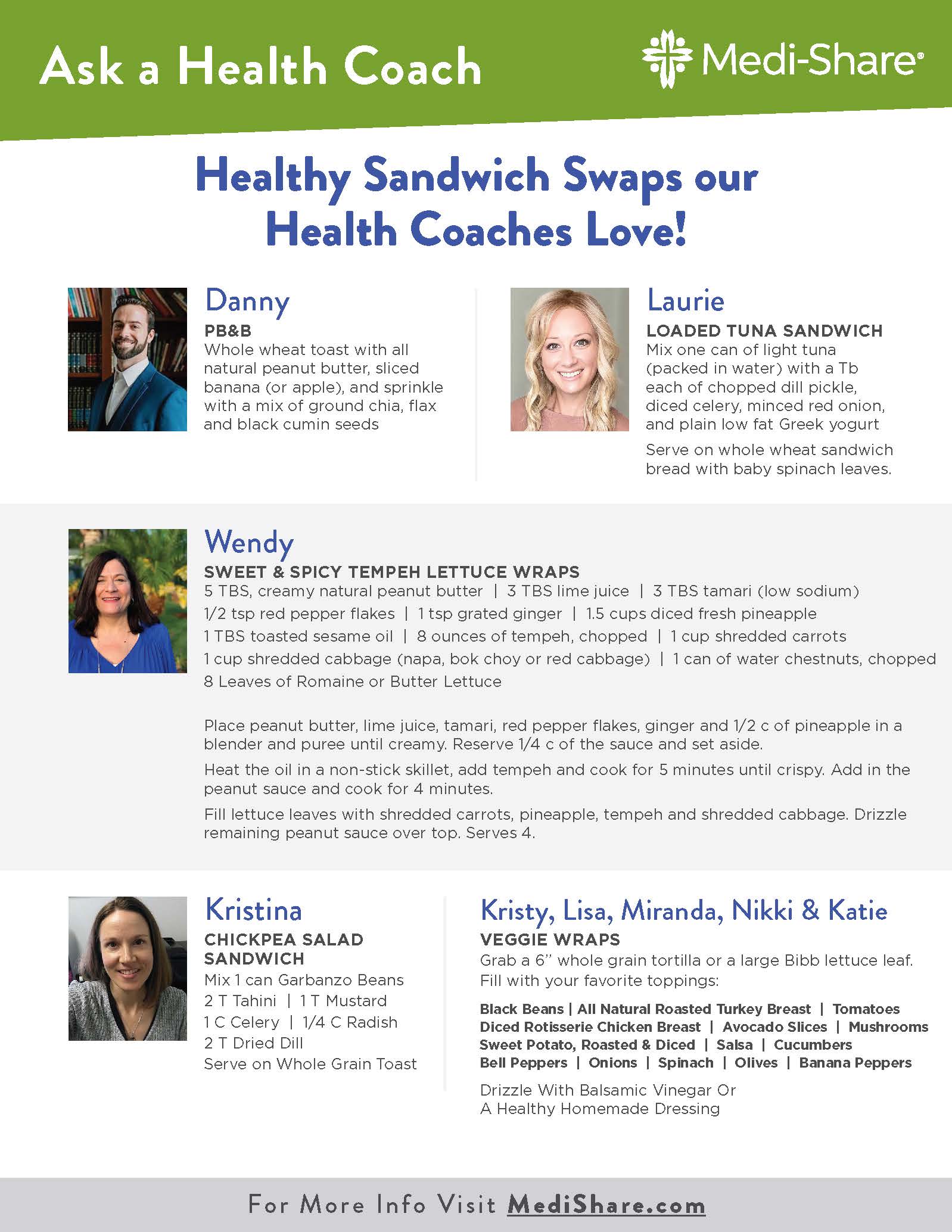 Download the flyer here!