As we navigate through this season of Thanksgiving, we are reminded of the constant grace and love the Lord extends to us every day. No matter what season of life, we have so many reasons to give Him praise for His faithfulness and provision in our lives.
We wanted to share a few testimonials from our very own members and employees, of reasons they are thankful for our CCM family and community of believers. We hope you are inspired to see how the Lord is working in the lives around you. Take this time to reflect on all the things you can be thankful for in your personal life as well!
Members
"This organization and its community of believers is a true representation of what faith is." – Anthony R.
"What a picture of grace. To have the community pick up the tab is a relevant reminder of the sacrifice Jesus made for us, and how unworthy we are of his love. God's fingerprints are all over Medi-Share and we are humbled to be a part of it." -Eric M.
"Such a wonderful team of people to connect with while recovering from major surgery. I felt like I mattered as an individual. Medi-Share has been an incredibly good experience." -Jenn S.
"Every time I call I am prayed for. I am blessed and so thankful for Medi-Share and all of those who share with me to meet my medical needs." -Benjamin F.
"OH MY GOODNESS! CCM, your members are incredible! A stranger to us, just sent us an unsolicited check and a beautiful note. We will double it and send the blessing on to someone else." – Jordan L.
"After a serious accident my husband had we realized just how blessed we are to have Medi-Share. What a wonderful caring organization." – Kelly K.
"When I called to check on something, anxious and sometimes overwhelmed, I could count on the compassion and prayerful support of every individual I talked with on the phone. Thank you, Medi-Share, and please keep up the incredible work that you do. We are so grateful to be part of such an amazing organization." -Susan M.
"We have had Med-Share for many years. They have been very good to us! I love that each time you call they end it with 'How can we pray for you today?!" – Jeannie G.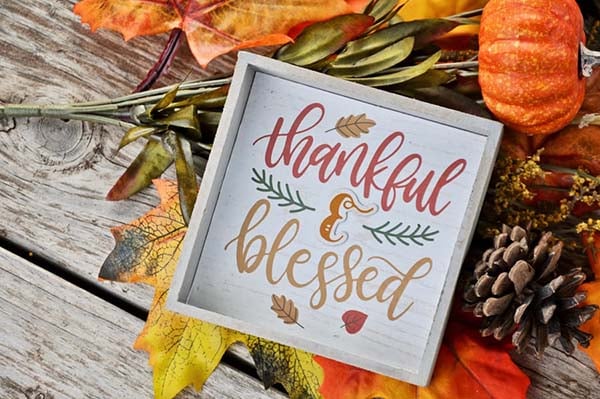 Employees
"I'm extremely thankful for Christian fellowship, the standard of integrity, and work atmosphere we have at CCM."- Virginia V.
"I'm thankful for the messages we receive during Wednesday morning chapel. It truly helps you align and focus on God's goodness and faithfulness. I'm thankful for the leadership we have at CCM and the ability to share Jesus throughout the workplace." -Vera W.
"I'm thankful for supportive and loving co-workers who are always making me laugh." -Kelly R.
"I am thankful for the opportunity to pray with our members daily." -Makayla R.
"I am thankful that I can come to work in a safe atmosphere where you are appreciated with love and compassion and filled with prayer." – Shenetta G.
"I am very grateful for constant prayer and an incredible family of co-workers who come alongside one another in their time of need." – Tracy G.
"I'm thankful for the genuine focus the ministry has to help its employees grow spiritually and professionally." -Jake R.
"I've worked in the secular marketplace and I've worked in full-time ministry. I didn't think there was a place where I could grow in both aspirations… I was wrong! Christian Care Ministry is that place." -Javier L.
We want to know what you're thankful for. Share in the comments!