By CCM Medical Director, Dr. Alesia Greene
While electronic cigarettes and vaping made a big impact on the American market in 2007, the idea of electronic cigarettes has been around since the 1960s. Its popularity has sky-rocketed as more restrictions on smoking in public places and known negative effects of tobacco have been accepted, but is it really different than traditional tobacco?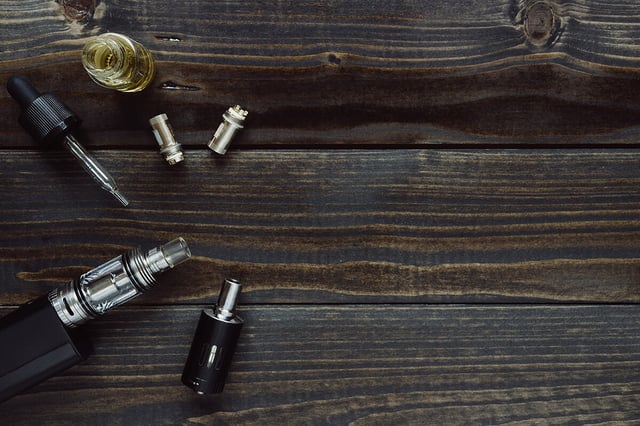 Many studies have been conducted over the past 10 years revealing that while the health risks from e-cigarettes are fewer, these products still have risks that include: nicotine addiction, aerosol chemicals and heavy metals exposure, battery burns, poisoning by absorbing or breathing e-cigarette liquid through the skin and eyes, and flavoring chemicals that have unknown safety concerns when breathed into the lungs.
In 2009 both Canada and Australia banned electronic cigarettes and the United States Food & Drug Administration (FDA) stopped e-cigarettes from being imported into the country, citing that the product should be formally registered. Further, as of August 8, 2016, the FDA finalized a rule to regulate all tobacco products and their derivatives to include e-cigarettes or other electronic nicotine delivery systems, hookah (water pipe tobacco), nicotine gels and dissolvables under the Family Smoking Prevention and Tobacco Control Act. The new rule also restricts youth access to these tobacco products and prevents them from being sold in vending machines.
As stated in the current Medi-Share Guidelines II. B.:
"… members highly value the Biblical principle that our physical bodies are temples of the Holy Spirit and should be kept pure."
Members cannot use tobacco in accordance with the healthy lifestyle principle, and with the new FDA regulations it is now clear that any tobacco derivative is considered tobacco use. To apply for MediShare, applicants will need to abstain from the use of tobacco (including e-cigarettes and other electronic nicotine delivery systems) for at least 12 months prior to applying to be eligible for membership. Current members who submit medical bills related to tobacco use and require a lifestyle review who are found to have used e-cigarettes or vaping will have their related bills found ineligible for sharing.
Medi-Share is built on a foundation of like ideals agreed upon by the members, and bodily stewardship is just one area in which our members strive for excellence as a part of the Medi-Share community. As believers, we know that living a healthy lifestyle glorifies God and keeps medical costs down.
Learn more about how this body of believers cares for each other by sharing each other's medical bills.
Dear friend, I pray that you may enjoy good health and that all may go well with you, even as your soul is getting along well. (3 John 1:2)