While purchasing a home without a down payment is possible, most people don't recommend this approach. That's because paying a significant percentage of the sales price upfront can save you thousands of dollars in the long run. From lowering interest rates to decreasing closing costs, making a reasonable down payment is the savviest decision a homebuyer can make.
Here's how to make a realistic, actionable plan that'll help you set and meet your savings goals, regardless of how big or small of a down payment you want to make.
1. Create an Ideal Timeline
How soon do you want to buy and move into a house? Depending on how much you need to save and how much extra cash flow you have, reaching your goal may require more or less time than originally expected.
Still, you can create an ideal timeline to boost motivation and keep on track. Whether you want to purchase property in two or ten years, having a solid timeline and end date is a must. Otherwise, the other pieces of the puzzle won't fit in to form a full picture of the savings plan required.
Timelines can be set for a variety of reasons including:
Buying a house by a certain date next year to avoid renewing your rental lease
Buying a house to coincide with a certain year of marriage or your wedding
Buying a house before you

plan to grow your family

Buying a house by a specific age
Whether you have a specific life milestone in mind or just want to buy a house within a certain timeframe, use that to build the rest of your plan.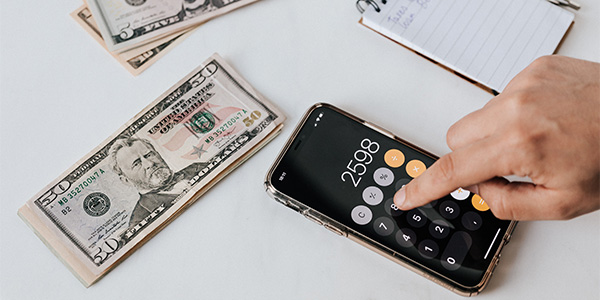 2. Determine Your Main Savings Goal
The first step is to determine your main savings goal. How much do you want to put down on a home? For most conventional loans, it's ideal to put down 20% or more of the total value to avoid paying personal mortgage insurance, excess fees and higher interest rates.
However, you may opt to put as little as 5% down to qualify for certain types of loans, like a FHA loan, VA loan or a conventional loan with less-optimal terms. Regardless, it's a good idea to have a specific dollar amount in mind so you know what you're working toward.
You will also need to consider the expected cost of your property. You can dig into local housing data using home listing sites to determine a rough estimate of what you'll need to pay for your desired amount of square footage and location.
Finally, the state of the housing market will also factor into the total home price. While you cannot predict a bust or boom in the real estate market, you can try to aim for a buffer zone on the house price you settle on. This can help you roll with the punches should home prices be higher than usual when your timeline comes to fruition.
Fortunately, plenty of online tools take the math out of your hands for this step.
3. Set Monthly Goals
You must determine how much you need to save each month to stick to your timeline and meet savings goals for your down payment. Take a look at your current budget and subtract all your monthly expenses from your net income. Whatever's left over is extra cash you have the liberty to either spend or save.
Of course, the more you stash away, the more quickly you'll reach your main savings goal. However, it's important to leave some wiggle room so you have a buffer for emergencies or shorter-term needs. Otherwise, you might struggle to stick to your new budget in the long run.
The point of monthly goals is to motivate and track progress, not to burn you out and risk giving up on your saving strategy. When you align your ideal timeline and main savings goal, these monthly milestones can help you stay on track without feeling like every penny needs to be put towards your down payment.
4. Implement Savings Tools
You should also find and use the right type of account for your saving goals. If your timeline is five years or longer, consider opening a high-yield savings account or mutual fund. These options require a higher minimum balance but offer more interest standard options.
Certificates of deposit offer even better returns and come with no risk or fees as long as you don't make a withdrawal before your term is up.
5. Automate Your Savings
Jump-start your savings by automating your accounts. Set up your banking so a set amount transfers from checking to savings each month. This way, you don't even have to think about how much short-term spending money you're missing out on.
Make as many recurring deposits as you want and track your results to watch your savings soar — without needing to make active choices on a month-to-month basis.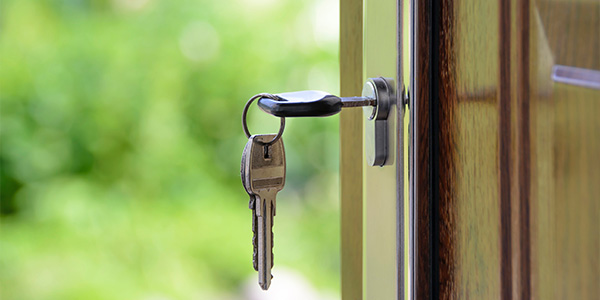 6. Reevaluate and Adjust Periodically
Maybe you started saving and then picked up a side hustle or cut a few expenses out of your budget to save more and reach your goals sooner. In this case, it's important to reevaluate and adjust your budget and timeline accordingly.
Conduct a reassessment every 90 days to better track your progress, identify weak points, and rekindle your motivation. This step can also help you save for multiple goals at once while maintaining realistic expectations as to how and when you can afford things.
Small Changes, Big Results Are Key to Home Savings
Setting and meeting savings goals is a difficult task, especially when the finish line is years away. However, the decisions you make today will inevitably affect your future and every dollar counts. By keeping this in mind, you can stick to your savings plan, reach your goals, and buy the home of your dreams. Keep your eyes on the prize and it'll be yours before you know it.