Our very own employee here at CCM, Valencia DeLoatch, is back with DIY Christmas festivities! Check out the other crafts she's shared with us in our previous blog, "Deck the Halls DIY Style"!
In this blog, Valencia walks us through upgrading charger plates to enhance Christmas spirit!
There are many reasons to change the look of a charger plate. Maybe you are looking for a specific color or maybe the item you saw in the store was outside of your budget. Whatever your reason, at the end of the project you will feel a sense of accomplishment because you have made something new with your sense of style in mind. Also, the great thing about paint is you can use any color specific to the time of the year. Red, green, and gold are my Christmas colors this year!
1. You will need the following items. Charger plate (textured plate is preferred) your choice of acrylic paint, sponge brush, and glitter is optional, but you can use any other kind of decorations that suit your fancy.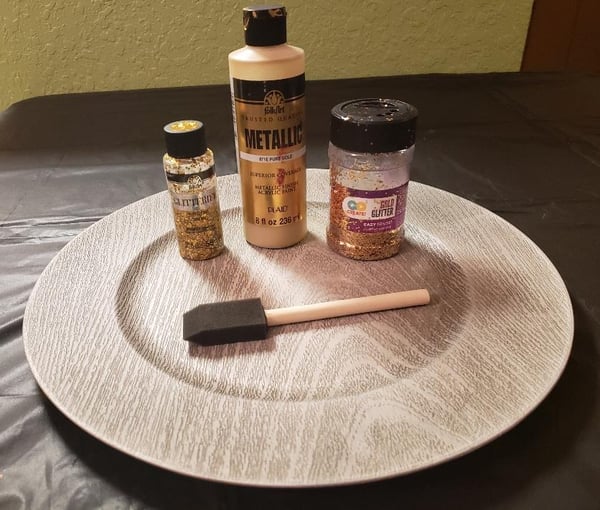 2. Apply the acrylic paint to the top of the charger plate only and use the sponge brush
to
evenly coat the plate. Be sure not to use too much paint; you can always go back and add more if needed.
L
et paint dry between each coat (look at directions on the paint bottle for drying time).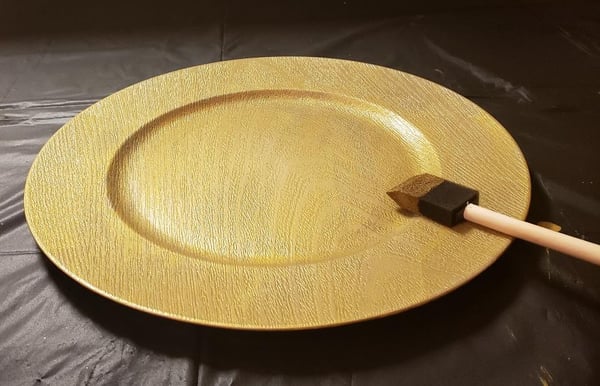 3. Once you have gotten your desired color, you can stop there or take it a step further and bring in your own personality.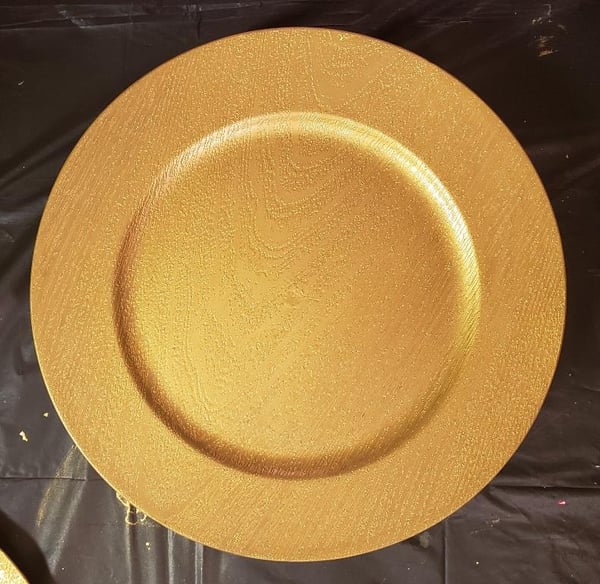 4. Take the glitter glue color of your choice or loose glitter. Take a clean sponge brush and go around the outside of the charger plate. If you
use
loose glitter you will need to go around the edge of the plate with modge podge and then apply the loose glitter.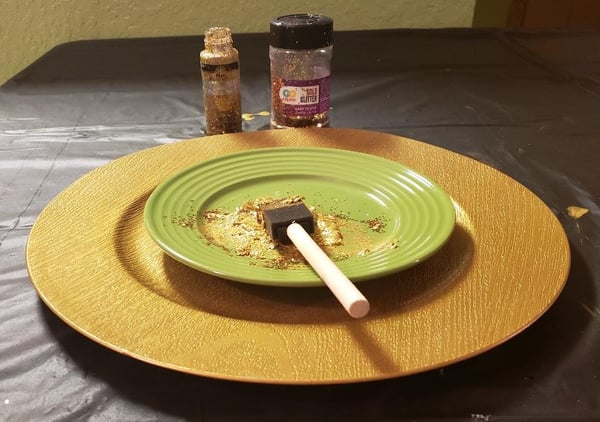 5. Here is my finished product. Be creative and add your own pizzazz or just use more glitter!