By Dr. Alesia Greene
After 30 days of adherence to "slow the spread," the United States finds itself on the other side of the first wave of the overall coronavirus peak as of April 10th. While this is true for a large proportion of the states, some states with "flatter curves" will not peak until late this month or early May.
Thanks to our national social distancing and stay-at-home efforts, the new infection rates are flattening and the initial death projections have been revised to a much lower 68,000 people through the beginning of June.

Source: https://covid19.healthdata.org/united-states-of-america
Medi-Share has been following bill sharing closely and we have seen the increased submission of bills for COVID-19 testing as well as the first few COVID-related hospitalizations. Fortunately, for our members, they recovered after relatively short hospital stays and none required ICU admission or ventilator support.
As we wind down from the first wave of COVID-19 infection, testing again becomes a primary focus. As the mitigation strategy reverts back towards a containment strategy, how well each state handles the easing of public health measures will be paramount to avoid reigniting a second wave of infection.
So what is a containment strategy, exactly? Containment strategies are not new and were successfully used in other recent corona virus outbreaks, like SARS and MERS.
Containment involves four basic steps:
Rapid identification of new cases
Isolation of those cases
Contact tracing of those cases
Isolation of those contacts.
This is why testing availability becomes so critical. Without the ability to rapidly identify new COVID-19 cases and isolate them and their contacts, another second wave of infection could begin.
Testing continues to accelerate with 100,000 tests performed daily in the US in a mixture of public and private labs. Experts still predict this is only 50-75% of the needed capacity. Improved availability of viral RNA tests have simplified collection of samples from the invasive nasopharyngeal swab to a simple throat swab and, as of today, even a basic saliva test where a patient could spit to collect the sample. Several of the newer tests can deliver results in a few hours rather than a few days―an important advancement in conserving resources when trying to trace contacts of a person who is potentially sick.
It is still important to note that testing will be directed to hot spot areas first, as the availability continues to ramp up. Those in more rural areas with few or no known cases may still not have access to testing and testing will continue to be reserved for those showing symptoms of fever with cough or shortness of breath.
Per CDC reporting, current testing results are showing a positive rate of 18.5% at public health laboratories and 7.7% positive in clinical laboratories. Rates of positive tests can be analyzed by location providing good data regarding community spread, and some experts would want to see this number driven down close to 0% before considering lifting restrictions.
Another tool that will be used for the US containment strategy is a surveillance system called the Outpatient Influenza-Like Illness Network (ILINet) and the National Syndromic Surveillance Program (NSSP), which track outpatient visits and emergency department visits for bills coded as potential flu-like symptoms. If an uptick in visits is observed in the flu-like category, public health teams can be deployed to that area and begin aggressive COVID testing and contact tracing.
What does all this mean for us? Until widespread immunity for this virus is realized, we will need to continue to practice social distancing. Washing hands frequently, wearing face masks, and staying 6-feet apart will need to continue as a common practice. Stay-at-home restrictions, restaurant, and business closures will slowly be lifted in a varied approach throughout counties and states.
Hot spots for COVID-19 infections will remain in a stay-at-home status much longer. Using Wuhan, China as a hot spot example, restrictions were not eased for 76 days due to the continued sustained community spread.
Even once restrictions are eased, if monitoring reveals an "outbreak," restrictions will again be implemented for short periods. Activities involving large gatherings that cannot accommodate social distancing will be further delayed. Ultimately, our lives will resume under a "new normal" for the foreseeable future as immunity against the virus slowly develops within the population.
We are encouraged by what we've seen across our membership―the prayers that have been lifted up daily and weekly as we all endure these conditions, the low number of members who have been affected by COVID-19 thus far, and the increasing number of members using the tools offered as part of the Medi-Share community.
Keep utilizing MDLive, Medi-Share's FREE 24/7 telehealth provider, not just for symptoms that may be related to Coronavirus, but as a first point of contact for all non-emergency needs. Register now before you need it.
Continue to also lift each other, this ministry, and our nation up in prayer. If you have specific prayer needs, please reach out to your community by downloading our mobile app today.
"The name of the Lord is a strong tower; the righteous run into it and are safe." Proverbs 18:10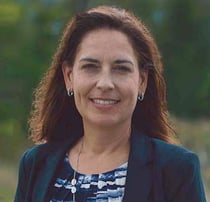 Dr. Alesia Greene is a board-certified family physician with leadership experience in clinical operations, clinical quality process improvements, patient safety program management, and patient-centered medical home strategies. She also had a successful military career in the Air Force serving as a staff family physician, medical director, primary course instructor, chief of the medical staff, and ultimately Commander, Chief of Aerospace Medicine. Dr. Greene joined the Medi-Share team in 2018.