Vanessa Sokic and her husband, Philip, had been married for over nine years when they started considering adoption as a way that God would grow their family. After not having any success in getting pregnant, they still believed their family would grow in some way in the future.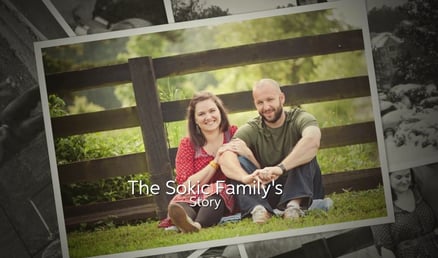 The Sokics started looking for alternatives for health insurance and found Medi-Share. When they realized that Medi-Share members would actually help share in adoption costs down the road if that's what they chose, they were both surprised and excited.
Vanessa and Philip love how Medi-Share members come together with their same beliefs and core values that align with what God says in His word. About a year and half after the Sokics joined Medi-Share they found outt they were pregnant! Vanessa had complete peace going to each doctor's appointment knowing and resting assured that her care was shareable. "When you are pregnant you don't want to have to worry about anything else other than your child who is coming."
After the Sokics met the annual household portion they had chosen, the rest of their bills were shared by the membership. However, when Vanessa was facing a cesarean section she started to wonder if the entire thing might not be shareable. But again, just one bill was sent into Medi-Share and that was all she had to do! Elliana Grace was born August 15, 2013 and Vanessa was able to focus on enjoying her new baby, being a new mother, and never having to worry about bills piling up.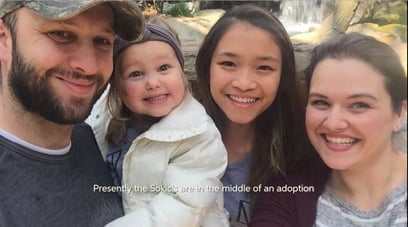 Each time Vanessa calls into Medi-Share she says she knows it's going to be a pleasant experience. She shared with us that there were times she thought she didn't have time to call, but when the representative ended the conversation with a time of prayer, it's always a time when she needed it most. Vanessa shared that she often found herself crying after hanging up because the prayers covered her in ways the representative didn't even know. It has been so powerful for her family.
Learn more about Medi-Share and watch the Sokic's story here.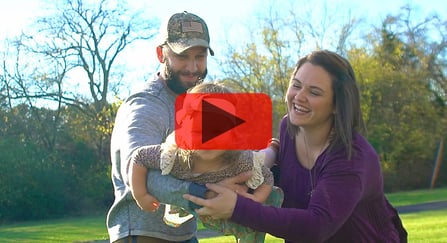 Many members testify about our special features on our Medi-Share Reviews page.