When we think of time, often it's a linear thought: morning, noon, night, and all that happens in a day, a week, a month, a year, or a decade. We think about the past more than we think of our future and how the past has affected our thoughts and actions.
This year, however, we have the unique opportunity to think of time in terms of what has been and what is to come. This year, 2023, is Medi-Share's 30th anniversary! Starting in our founder's garage with 600 households in 1993, we have blossomed to nearly 150,000 households, are expanding our program offerings, adding a new network partner, and connecting more with our community.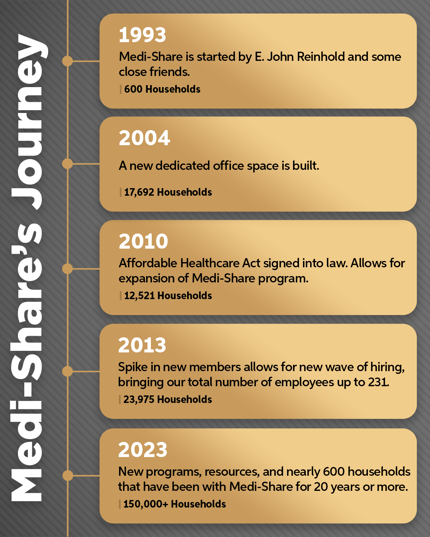 There is so much to celebrate from the past three decades! Of our current households, more than 650 have been with Medi-Share for 20+ years.
We have shared over $4.6 billion in medical costs and cared for one another through prayer for more than 2.5 million hours! Isn't that incredible?
It's beautiful to see this community of believers come together as one. It reflects our values and principles, which come from the book of Acts and the teaching of the early church. Our goal has always been to bring the community together, share in each other's needs, and connect people to a Christ-centered community wellness experience based on faith, prayer, and personal responsibility.


Bearing one another's burdens
We can see this in our many member stories, like the Humphreys. Their son was in a major car accident that required 18 days in the hospital and over two years of physical therapy. Or the Mattingly family, who wanted a healthcare option that was at the intersection of faith and health. Stories of celebration like Christie, who graduated from our Health Partnership Program feeling even closer to God. Will you write yours in this book of life?

As each has received a gift, use it to serve one another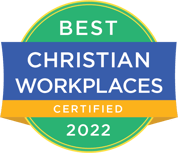 There are 729 employees, 729 people in ministry, here at Christian Care Ministry. We live in states throughout this great nation, able to interact with our communities and strengthen ties. Of these 729 employees, 110 have been with the ministry for ten or more years, and if that doesn't say something about this Great Place to Work, I don't know what does! CCM was even recognized as a Best Christian Workplace for 2022.
I had the opportunity to speak with several of our tenured employees, one of whom is Heidi. She has been with CCM for ten years this year, lives on a farm with her family tending to chickens and goats, and manages our Quality Assurance team. Like others, she started as a part-time employee in July of 2013 because she loved the idea of working for a Christian organization that shares her values and cares for one another like family. She has stayed on because of that feeling of family, her trust in our leadership, and being able to help in the Body of Christ.
"It's an honor and a privilege to serve as the hands and feet of Jesus," Heidi said.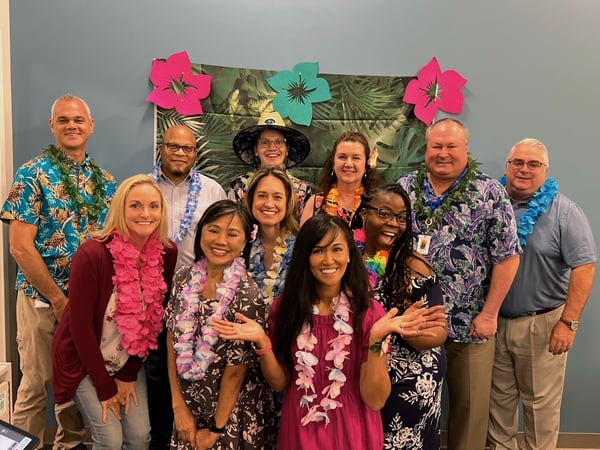 I also spoke with Betsy, who has been with CCM for 12 years. Betsy is a supervisor at the ministry in our Contact Center, having come to the ministry during a hard season in her life. She had seen CCM job postings before and passed them up for other opportunities. After not finding anything, she finally applied for one here and was hired.
"When you are called by God to something, you stay until He releases you. I was called and listened to this place where I have found community and a way to use my degrees to minister to His people."
Betsy has degrees in Theology and Christian Counseling and says that being here has allowed her to use them for God's glory and how He had intended for her.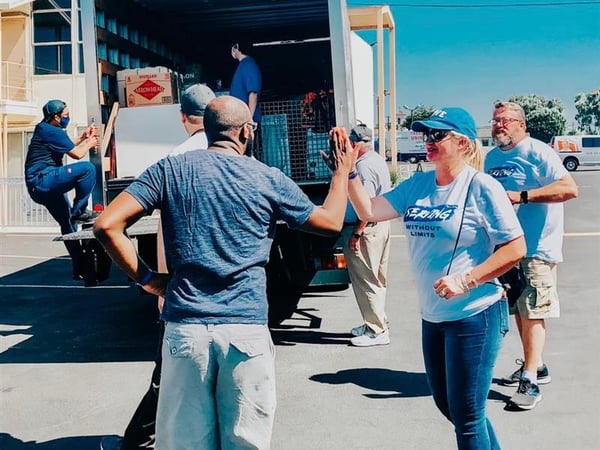 Tim, who is a Senior Manager, has a similar story. He was with another company when his supervisor told him about CCM, knowing that Tim has a deep faith. Taking the advice, he applied and has been with the ministry for ten years.
"God has called me to be here, and I will be here until and if He calls me to something else."
Tim says that being here has felt like a community and a place where not only has he been able to help others grow, but he himself has been able to flourish. He is very connected to his team and with many others across the ministry.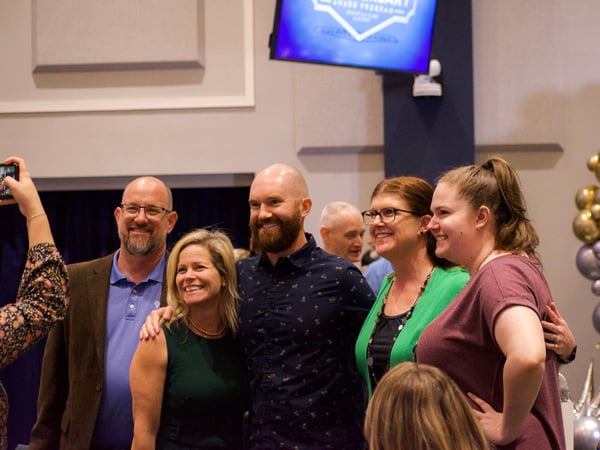 Finally, I had the joy to speak with John. John has been part of the CCM family for 14 years now. He told me that before coming to CCM he had many jobs, none of which were fulfilling and some that were draining on his spirit. He had applied once before, but it was not to be. He applied again, and the doors were opened.
"What brought me here was stability and knowing this was a place where I could put down roots. What has kept me here are the people I have gotten to know over the years and their faith."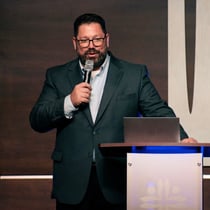 As with all of us at CCM and our Medi-Share family, we are excited for the future of the ministry and the path that God has laid out for us. The perseverance of the people who make up Christian Care Ministry, their faith in God, and the hope we have for the great future here with our newly-appointed CEO, Brandon Harvath, drive us all every day.
Blessed to be a blessing
As for myself, I will be celebrating five years at CCM this November. I started as a seasonal employee, not knowing if I would still be employed after my contract period. Not long into my time here, I was welcomed on full-time, and I was, and still remain, so excited to be a part of something so much bigger than myself. To know that I have the privilege of being able to minister to those in the Kingdom.
While I may not have as direct of an impact as I did when I answered the phones, my joy for the work has not diminished, and I still get to minister by writing for the blog and through other parts of my job in communications. It does not feel like it has been five years; there are times when it feels like I have been here forever and at times like I have just started.
For those of you who are part of the Medi-Share family, whether one of our Trailblazers, an employee, or newly joined, thank you for an amazing three decades. We wouldn't be what we are without all of you!
If you are thinking of joining Medi-Share, there is no better time than now! We would be honored to have you as part of our community of believers who will walk through this ride we call life with you. What could be better?
Here's to 30 more years!