"The greatest among you will be your servant." Matthew 23:11
Have you ever wondered what it means to be the hands and feet of Jesus? What that looks like? I was reflecting on my experience in Los Angeles just last year, since "World Homeless Day" was recognized just a couple days ago on October 10th. I wanted to recap what being the hands and feet of Jesus meant to me and how the Lord was working on my heart during these very moments in the heart of Los Angles.
Jesus didn't pick and choose who he hung out with. He didn't turn anyone away because he was afraid or wasn't "like" them. No, in fact, he made the unlikeliest of friends. He met every single person where they were and whatever season they were in. Whether at their very worst or very best, He served by pouring His whole heart into meeting every need. That is the kind of person I want to be, a servant first.
I had the honor and opportunity to be part of the 1DayLA movement in Los Angeles, California just last year. It was a week of serving the homeless, giving medical resources to the uninsured, pouring into youth outreach, and so much more. I had so many encounters I could share of how the Lord showed me what a servant's heart looked like in those very moments, but I will choose just one of my favorites to share.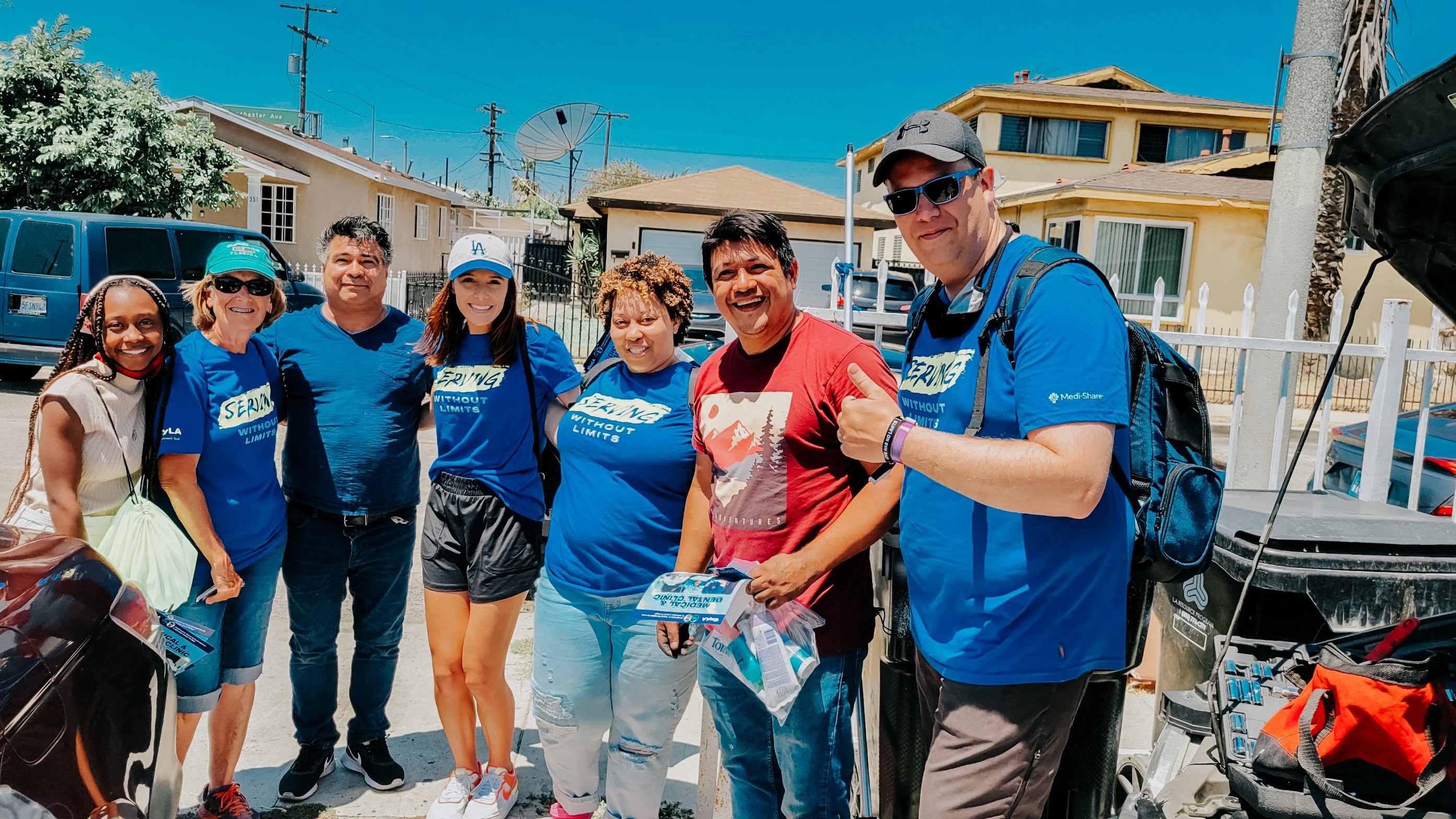 One of my favorite moments was in the heart of Venice Beach. When hearing the name, you think of the movie moments, the cinematic productions, where everything is long luscious beaches and picture-perfect moments.
But right as I approached this very scene, all I saw was brokenness. So many homeless tents covering the beaches and people yearning for so much more from life. We were able to pass out the essentials: water, sandwiches, toiletries, etc., and for every individual we encountered you could see a person just waiting for someone to talk to. You would hear their struggles and their heart in a matter of seconds of being with them.
I didn't understand until this very moment what it meant to "meet someone where they are" because we truthfully encountered individuals from every walk of life. Sometimes this was handing out water and sharing a smile. Sometimes it was asking what their needs were and praying over that person. Sometimes it was even telling that person that although they didn't want a public display, right when they walked away, we would be praying over them.
No matter what we did, it was the fact that we were present with these people, we were putting ourselves in their shoes, being servants and representing the hands and feet of Jesus. There was no agenda, no forcefulness, or need to witness a miracle to believe that change was happening. We knew that as we represented what the love of Jesus looks like, the Lord was stirring up hearts and using just a small group of people to impact his kingdom.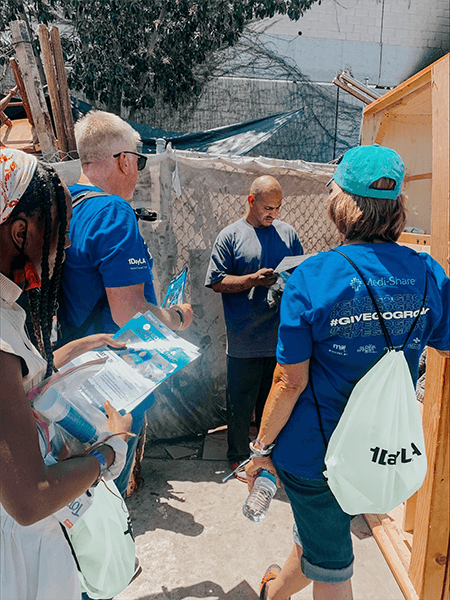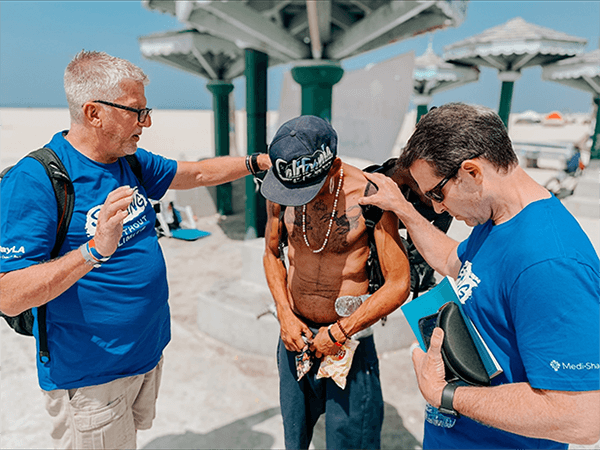 Sometimes in life, we feel the need to be someone's "life-changing revelation" moment. We want the satisfaction of knowing the minute we walk away from a person or a conversation that their world was turned upside down and they had this raw, spectacular, "come to Jesus" moment.
However, I learned, that in many cases that's just not the reality. BUT, I also learned how much power there is in just planting a seed. Jesus is the only person who can see the true heart and intention behind every single one of His children. We are just here as the body of Christ to plant a seed, meet people where they are, and watch Jesus do the life-altering, beautification in His perfect timing.
"Love must be sincere. Hate what is evil; cling to what is good. Be devoted to one another in brotherly love. Honor one another above yourselves. Never be lacking in zeal, but keep your spiritual fervor, serving the Lord. Be joyful in hope, patient in affliction, faithful in prayer. Share with God's people who are in need. Practice hospitality." Romans 12:9-13
So whatever community you're in or whatever your life looks like right now, find a way to get out and be the hands and feet of Christ. It is the most humbling experience to watch the Lord change your heart as you're called to pour into others.
I am so grateful for the relationships I made and the smiles I shared. Knowing that even if just a few, there are more hearts now filled with the simple and greatest truth that Jesus loves YOU and those are the moments I could never replace.