There are two things you never seem to have enough of - time and money. Working your 9-5 to earn an income and taking care of yourself and loved ones fill each day. Your "to-do" list always seems to grow, while your checking account balance shrinks.
Your frustration grows when you aren't meeting goals you've set to improve your personal and financial wellness. But you know there are changes you can make to get back on track. It just takes more time to investigate worthwhile ideas to implement.
Without adequate research to find what would work best for you, your results are lackluster, and you fail to make changes in routines. An unhealthy cycle of poor performance and self-doubt follows.
It's time to flip the switch!
You want to build good habits like going for a walk, cooking new recipes at home, or tracking your expenses for the week, instead of continuously ordering take-out, binging on mindless TV, and spending hours scrolling social media.
While some of those not-so-good for you habits aren't terrible things to do on occasion, it will be harder to make positive change if those choices are a long-time routine.
Since research shows American adults spend between three and four hours a day on their digital devices, it makes sense to consider how we can use them to improve our overall wellness.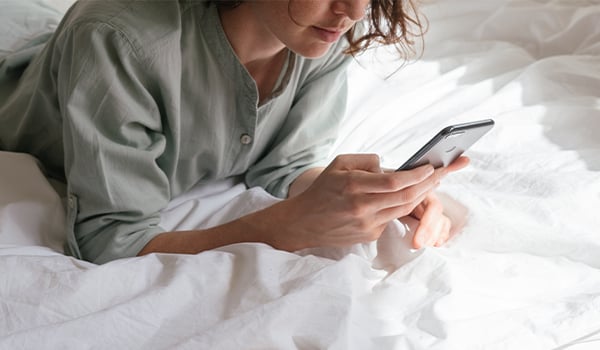 This isn't an effort to lengthen the amount of time you spend looking at a screen, but aligning the time you're on your device with your goals.
Let's take a look at the best apps to help with managing your finances, improving your exercise and nutrition habits, along with boosting your overall productivity. Some of the apps below are free for users, while others have modest monthly costs.
Personal Finance Apps
There are plenty of ways to boost your financial wellness using apps on your device. There are apps for budgeting, tracking expenses, saving, shopping, investing, and more! Some apps help you manage your money, while others allow you to save cash or grow your wealth.
With the rise of identity theft crimes, you may be concerned about security, so make sure the financial wellness tools you're considering prioritize keeping your information protected with multiple safety measures including secure encryption and multi-factor authentication.
Managing Your Money
Tiller Money
If you enjoy spreadsheets, Tiller Money could be the app to help you manage your money. Tiller connects to your online financial accounts and automatically puts all your financial transactions and account balances into a Google or Excel spreadsheet.
According to users, Tiller helps you find transactions you may miss using a spreadsheet you developed. Tiller also provides templates for budgeting, debt payoff, business and freelancing, net worth tracking, weekly expense trackers, and more. Tiller Money is free for 30 days and costs $6.58 a month after the free trial. Tiller uses bank-grade encryption and is an ad-free service.
YNAB
Have you ever said to yourself, "I really need a budget?" If so, then YNAB (You Need a Budget) has you covered. Over 1 million people have downloaded YNAB to use on their devices, and it has a 4.2 out of 5-star rating.
YNAB isn't for people who want a "set it and forget it" plan to manage their finances. It requires you to make decisions, think about purchases, and be in control of your money. You can try YNAB for free for 34 days. Then, it will cost you $11.99 a month, or $84 for the year. YNAB also offers free, live workshops daily so you can improve your financial literacy.
Honeyfi
If you're looking for a simple way to work together as a couple to manage your finances, check out the Honeyfi app. With Honeyfi, you link your accounts to the app, and both partners can view activity. You can automate payments, set savings goals, track expenses, and create a budget together.
With more than 10,000 downloads, this 4.2 out of 5-star app is a great tool to keep you on the same page about your finances. After a free 30-day trial, Honeyfi will cost you $59.99 a couple ($5/month).
Saving Money Shopping
Rakuten
Rakuten (formerly known as Ebates) can save you money when you shop. Over 3 million active users find cashback deals, coupons, and promotional codes on the app or using a browser extension when shopping online.
As long as you use Rakuten on purchases you intended to make, the cash you earn back from shopping is a nice bonus paid out through PayPal or a paper check each quarter. Rakuten is free to use, and you'll generally earn 3-10% back depending on where you are shopping.
Ibotta
If you want to save some cash when you shop for groceries each week, consider downloading the free Ibotta app. You can also earn some money back on apparel, travel, and other online shopping. Still, most people use Ibotta to save at their hometown retailers - even if using grocery pickup or delivery. Ibotta has been downloaded over 10 million times and has a 4.3 out of 5-star average with over 480,000 reviews.
When you don't shop directly through the app, you scan your receipt to earn cashback when you get home from shopping. Ibotta also offers bonuses to users and has a browser extension, so you never miss out on deals online.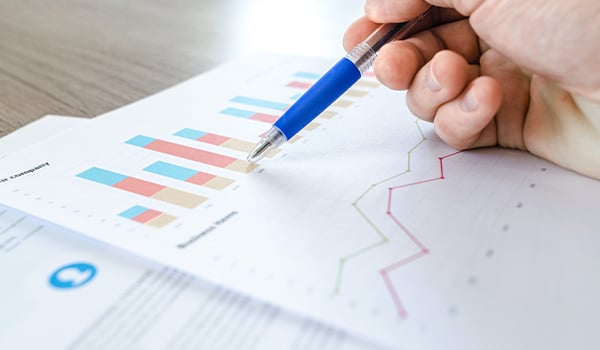 Net Worth, Wealth Building & Investing Apps
Personal Capital
Personal Capital is an investment and finance app that's been downloaded by over 500,000 people. The free, powerful financial tools allow you to track your net worth, cash flow, account balances, spending, portfolio balances and allocations, investment returns, and projected investment fees.
Their education planning tool helps you estimate the costs of a college, determine your annual savings needs, and track your progress. The retirement planner tool allows you to alter your retirement years' scenarios and goals and assess your chances of having enough money to enjoy your retirement.
M1 Finance
If you're interested in a free customizable and automated investing app, M1 Finance might be right for you. Over 500,000 investors build portfolios of stocks and ETF's using M1's easy-to-use tools and intelligent automation.
In addition to investing, you can also borrow money and spend with a checking account and debit card through M1 Finance. With over 16,000 5-star ratings, M1 has filled a niche for those who want an easy, self-directed investing platform.
Acorns
More than 7 million people use the Acorns app to invest spare change from their everyday purchases. Also called micro-investing, Acorns rounds each of your purchases to the next $1 and shifts the difference to the investment portfolio you've created. In addition to roundups, you also have the option to invest lump sums manually or set up recurring deposits.
While there's no minimum amount required to open an account, it's important to note that the fees on an Acorns account can cut into profits if you have small account balances. Plan prices range from $1 -$5 per month, depending on the Acorns plan you choose.
Productivity
Screen Time Tracking Apps
Some people already know they spend too many hours each day looking at their smartphones. But if you've never tracked the amount of time you're on a digital device, you might be surprised to see what percentage of your day you look at a screen.
StayFree
The StayFree Phone Usage Tracker & Overuse Reminder app has over 1 million downloads. This free app scores 4.6 out of 5 stars from 51,000 reviews. People download StayFree to help monitor phone and app usage, address phone addiction issues, and support them when they want a "digital detox" from their device.
The app allows you to set time limits and warning alerts for your favorite apps. This minimizes mindless scrolling on your device throughout your day and helps you to regulate usage while gaining back precious time in your day.
Freedom
Freedom is an app that also allows you to block apps and websites, distracting you, or taking up too much time in your day. There's a free 7-day trial of Freedom available, which allows you to use the app's basic functions.
After your trial is over, you can stay with Freedom and get access to premium features, including unlimited sessions and devices, advanced scheduling, and the Freedom Perks program.
It will cost you $6.99 a month, $2.42 a month if you purchase it for a year in advance, or a one-time cost of $64.50 for lifetime access. While it only has a 3.9/5-star average score, many users comment that this app's features improved their wellness by boosting focus and productivity.
Organization Apps
Simplenote
Note-taking with the ability to sync across all your devices doesn't get much easier than Simplenote. This free app allows you to take notes, record thoughts and ideas, make to-do lists, and more. Organize your notes with tags, share with others, and take comfort in knowing everything is backed up and synced.
Trello
With Trello, you can plan and organize anything for free, and collaborate with anyone in your personal or professional life. Trello is a visual tool to help manage projects and tasks such as planning a vacation, throwing a birthday party, tracking a school assignment, or creating a product for your business.
This organization tool is free, and most users will find it more than adequate to meet their needs. However, a pro plan is available for $4.99/month or $45/year for those looking for additional features and functionality.
Cloud Storage
While Apple users have iCloud and Microsoft users OneDrive, another excellent tool for managing all your personal and professional tasks across devices is Google Drive.
You might be familiar with Google Drive but not realize it has an app to access and work on files from your mobile device. Compliments of Google, you can create, upload, organize, share, and maintain your electronic files for free (up to 15GB) and sync with all your devices. Follow these easy tips to manage your Google Drive.
Here's a nice review from PC Mag of The Best Cloud Storage and File-Sharing Services for 2020.
Apps to Optimize Personal Wellness
There are numerous apps to help you create good habits for lifetime physical fitness and wellness. Most can help you track food or activity, others will instruct and educate, and several can monitor and motivate.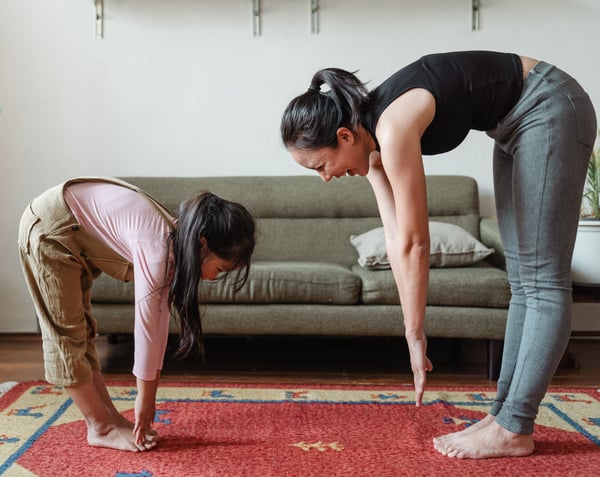 Fitness Apps
Map My Fitness / Ride / Run / Walk
The line of MapMy apps from Under Armor are functionally the same. But each caters to the user audience by providing a default activity type and nearby recommended maps based on that app's user base. With all app versions, you can record any kind of workout.
With the apps, you can track workouts through GPS, log indoor or stationary workouts, add photos from your activities, review previous workouts, view others' shared activities, and create and join fitness challenges.
MapMy apps are free to use. Users can become an MVP for $29.99 a year or pay $5.99 per month to enjoy premium features and an ad-free experience.
Home Workout - No Equipments
The Home Workout - No Equipments app is designed for bodyweight fitness and training, with no apparatuses required. It's loved by users, rated a 4.9 in both Google Play and App Store, and has many sister apps for your personal needs.
With the Home Workouts app, you'll be provided expertly designed daily exercise routines for all your main muscle groups. The workouts do not require any equipment so that you can build muscles and fitness from the comfort of home. Warm-up, stretching, and fitness routines are created to ensure you're exercising correctly, with animations and video guidance so you understand proper form during each exercise.
You can download and start using the app for free, but you'll likely want to remove the ads or add a premium subscription. In-app purchases range from $2.99 - $39.99.
Nutrition Apps
My Fitness Pal
One of the most popular and widely used personal wellness apps is MyFitnessPal, by Under Armor. Use it to track your food and calorie intake. The app has an extensive database of over 11 million foods, a UPC scanner, nutritional recipes, and restaurant foods.
MyFitnessPal connects to other health and fitness apps to monitor your activities on your wellness journey. The app is free to use and offers a premium version available at $9.99/month or $49.99/year after a one-month free trial.
Cronometer
With Cronometer, you can track your nutrition, fitness, and health data by logging your diet, activity, biometrics, and related notes. Nutritional information in their database is deemed more accurate than MyFitnessPal or other nutrition apps because it relies on info curated from verified sources. Cronometer helps 3.5 million users track up to 82 micronutrients from more than 300,000 foods and allows adding of custom foods and recipes.
Cronometer's mobile app and web version are free to use, with a premium version available at $6.99 per month, or $39.99 for an annual subscription. Cronometer also offers a professional version for
dietitians, nutritionists, and health coaches, and an enterprise version for hospitals, schools, and research teams.
Fooducate
Fooducate aims to assist people in improving their wellness through better food choices. It can help you lose weight and get healthier by tracking what you eat and educating you on what's in your food. Fooducate analyzes food and beverage product nutrition labels and ingredient lists to grade (A, B, C, or D) their quality and keep you informed.
With Fooducate, you can also find recipes, tips, motivation, and community. Fooducate is a free mobile app and online platform with paid premium features offered.
Using Apps to Help Build Positive Health & Financial Habits
We've listed many great apps above, but like any tool - an app's strength and usefulness rely on people using them consistently.
Whether you want to use an app to manage your money or start an exercise program, it's best to try out one at a time, become familiar with its features, and incorporate it into your daily, weekly, or monthly routine.
While an app can't do all the work for you, it can help you create positive habits to increase and maintain your physical and fiscal health and wellness now and for years to come.